SIOUX CENTER—Evan De Groot of Sioux Center is a man who enjoys the outdoors, and with Evan's Bait & Tackle, he hopes to cater to local anglers who want to quickly stock up on the necessities before hitting the water.
At the Stor All storage units across from Westbrook Village, De Groot has set up a table loaded with fishing lures, nightcrawlers, red worms and wax worms, as well as pop and snacks.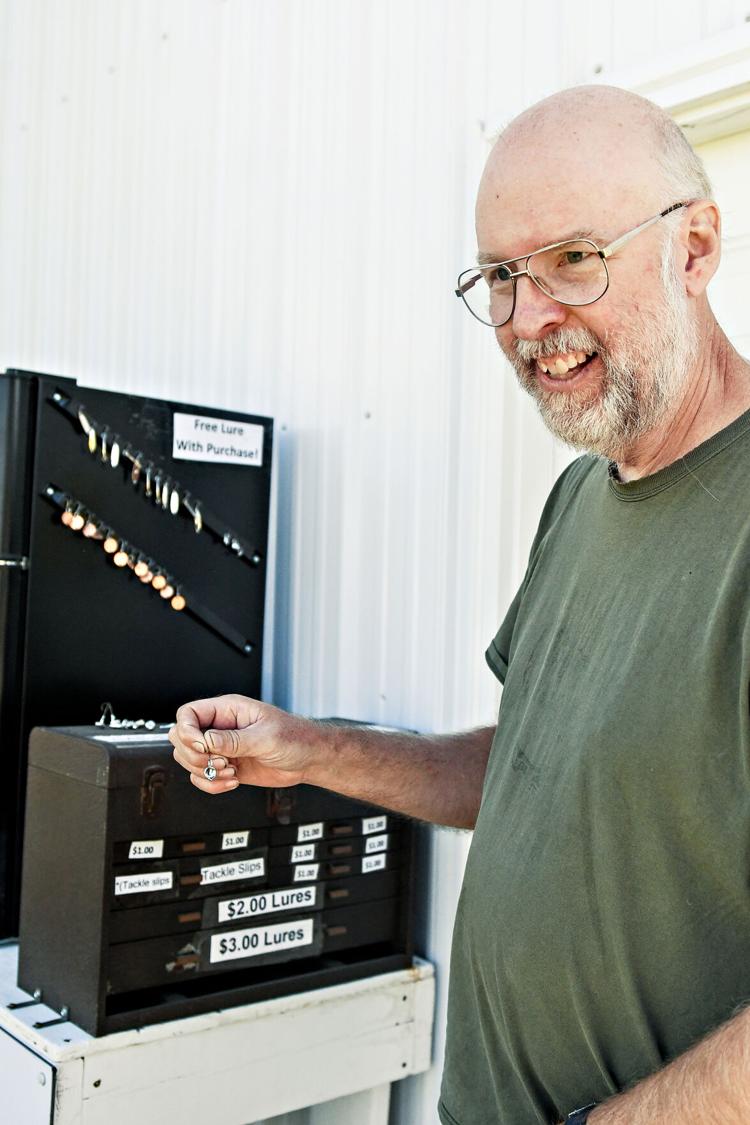 "I like the reds because sometimes the nightcrawlers are so big you have to pinch them in half and get gooey. Well, you get gooey either way yet," De Groot said. "This is a bit of an advantage to me, too, because when I go fishing now, I've got my own cheaper bait."
The large sign crafted by Countryside Body Shop lets motorists know the name of the small business: Evan's Bait & Tackle. It opened on Sept. 26.
De Groot has gone through a number of outdoor hobbies through the years such as geology, paleontology and gold panning. Included in the list is also making lures and flies of his own with which to fish, and this year, he decided to set up and sell things.
"I've been thinking about it for years," De Groot said. "My other business is selling camping stoves online on Amazon. That had been doing very poorly — last year was my worst year — but now with COVID, this year was my best year, so now I have a bit more money to plow into something else."
From what he understands, there's a shortage of nightcrawlers because of increased demand this year as people take to the outdoors during the pandemic.
"There's one bait company that didn't want to sign me up because they just didn't have enough," De Groot said. "People have been out and about instead of doing some of their usual things because of the virus."
The shop is a self-serve setup, with several cameras keeping an eye on things.
He's come up with his own tin sinkers and jig heads, one way to prevent lead from becoming an environmental concern. It doesn't take much lead to kill animals when consumed by accident.
"There isn't a lot out there for alternatives, especially for jigs," De Groot said.
He is unsure how long he'll keep things outside; that would largely depend on the weather.
If things prove to go well for Evan's Bait & Tackle, additional tables with more products could be added. De Groot is exploring more bait options, such as minnows.