SIOUX CENTER—Bags of cans and pop bottles waited for a small group of fourth-graders to sort Friday. These kids were lending a helping hand in one of Kinsey Elementary School's most lucrative fundraisers that's long been a part of the school.
These collections happen on one day, but multiple collections are scheduled throughout the school year, according to Kinsey principal Troy Lentell.
The first can collection for this school year happened Sept. 20, and the third is planned for April 3.
A few students sort out the cans from the different sized bottles before the cans and bottles are brought over to Brommer Sanitation.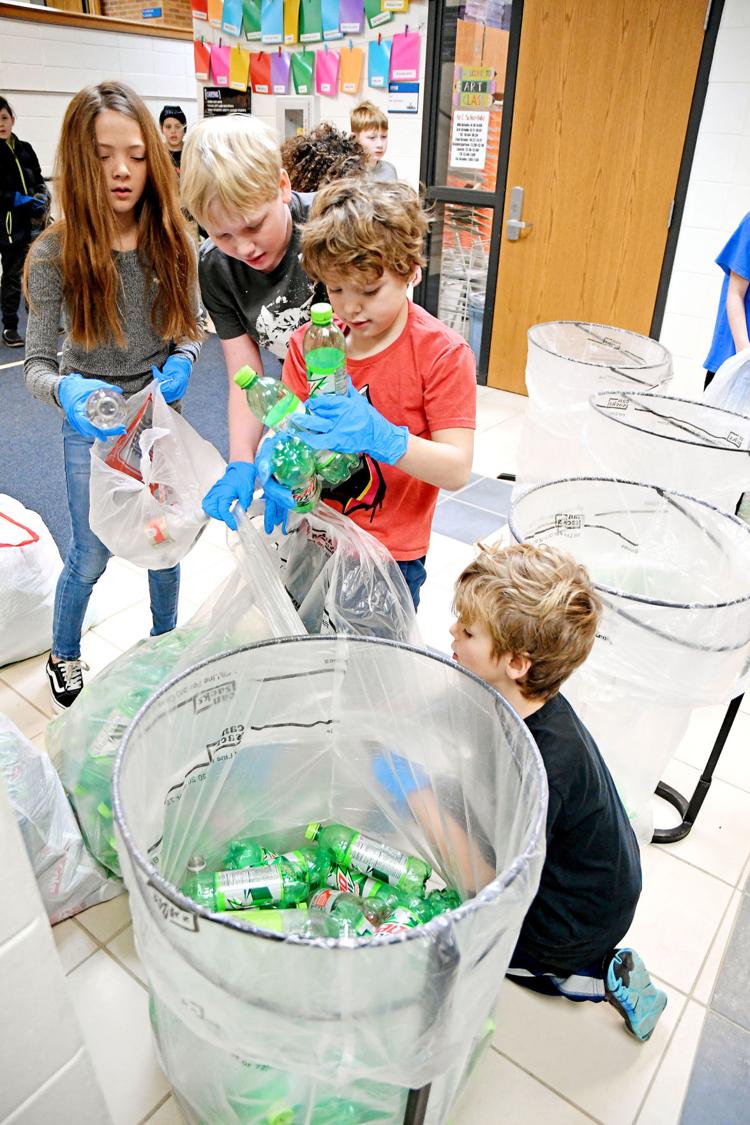 "We continue to do it because it is fairly simple and easy to do," Lentell said. "It's really nice because a lot of families just take the cans to Brommers. They just head there and tell them it's for 'Cans for Kinsey' and then we just get the money when we go over."
They were able to raise more than $680 from Friday's collection.
They collected around $1,100 from the first collection of the school year in September.
"That's the biggest we've had in a long time, but we did promote it a bit differently," Lentell said.
They've offered incentives, such as packs of football cards, for the students if a target fundraising goal is reached.
Money raised through these can collections go toward a variety of things meant to pick up the spirits of students and staff.
Class celebrations, special stickers, pencils handed out as rewards are all part of that and other fun events at the school.
"We did an activity right before break called Wheel of Fortune, where we have a spinning wheel and the teachers come in and get a number off the wheel that would tell them to do something," Lentell said.
That "something" could be going to decorate a teacher's desk or leave a small gift or special note on another teacher's desk. If they do that, they get points and can choose a treat.
Then there's the Woot Woot Wagon, which was introduced last year. It's a cart filled with snacks and treats for school staff to choose from.
"We randomly choose a date every now and then and wheel it around so staff can choose something from it to build them up," Lentell said. "Teachers have come to look forward to it and even ask for it. 'Isn't it about time for that Woot Woot Wagon?' We try not to overdo that, but it is fun and the teachers talk about it quite often."