SIOUX CENTER—A new label for a popular activity is returning to Summer Celebration on Friday, June 7.
A Street Dance complete with music and food vendors is set for 7:20 p.m.-midnight.
The Sioux Center Chamber organized an outdoor concert in previous years.
"We felt that wasn't as visible so last year we tried something new, moving it downtown and that went over really well," said chamber events coordinator Heather Rozeboom. "Because of that we morphed into this Street Dance idea."
The main act on stage 9 p.m.-midnight will be Judd Hoos, an American rock band based in the Black Hills, SD.
Judd Hoos started off 2019 in a cabin recording their newly released EP "We Were Young." Nashville producer J. Hall (Young The Giant, Delta Saints, Ric Todd) helped craft the new EP, a follow up to the band's iTunes chart topping album, "Music In The Dark," featuring "Breathe In," "Say My Name" and "Billboard."
The Judd Hoos touring schedule has already kicked into full gear including support shows with Uncle Kracker, Puddle of Mudd, Third Eye Blind and Trapt. The band is looking at a 2019 calendar that encompasses 120 dates booked across 10 Midwest states including a week of headline shows booked at the 2019 Sturgis Motorcycle Rally. The Judd Hoos live experience is beginning to catch attention on a national scale.
Opening the night 7:30-8:30 p.m. will be The Ruralists. The Sioux Center-based band is made up of Luke Hawley (guitar, vocals), Laremy De Vries (electric guitar), Jake Miller (bass) and Titus Landegent (drums).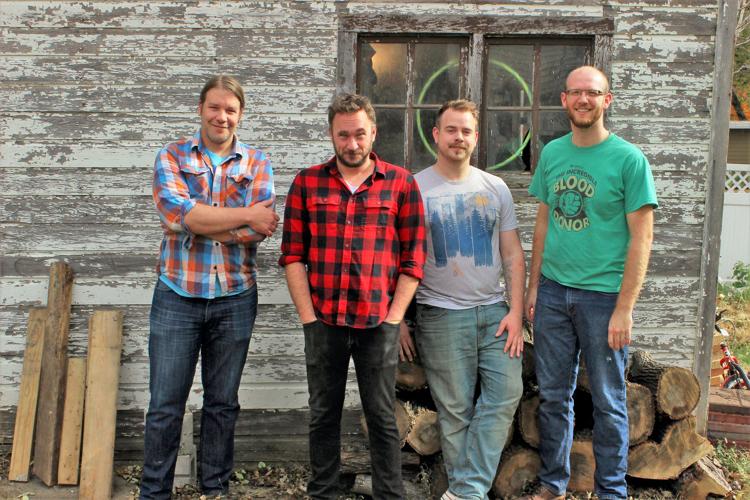 The band believes art and beauty can be found hidden in the back of any old garage.