SIOUX CENTER—Sunday, March 21, marked a day of loss not just for five siblings but for the Sioux Center community.
John Byl of Sioux Center would have turned 81 on May 4. He died at Royal Meadows surrounded by family after a two-and-a-half-year battle with angiosarcoma, a cancer that forms in the lining of blood vessels and lymph vessels.
"He was a real friend, good guy, someone who had quite an impact on Sioux Center," said Sioux Center City Council member Dale Den Herder after a moment of tears. "Johnny added a lot of jobs for people who needed jobs because of his manufacturing. And he also helped the ag community by solving the problems they would have related to work with livestock. He also had passion for Heritage Village. He was a real idea man, had a vision for this community and lived that out."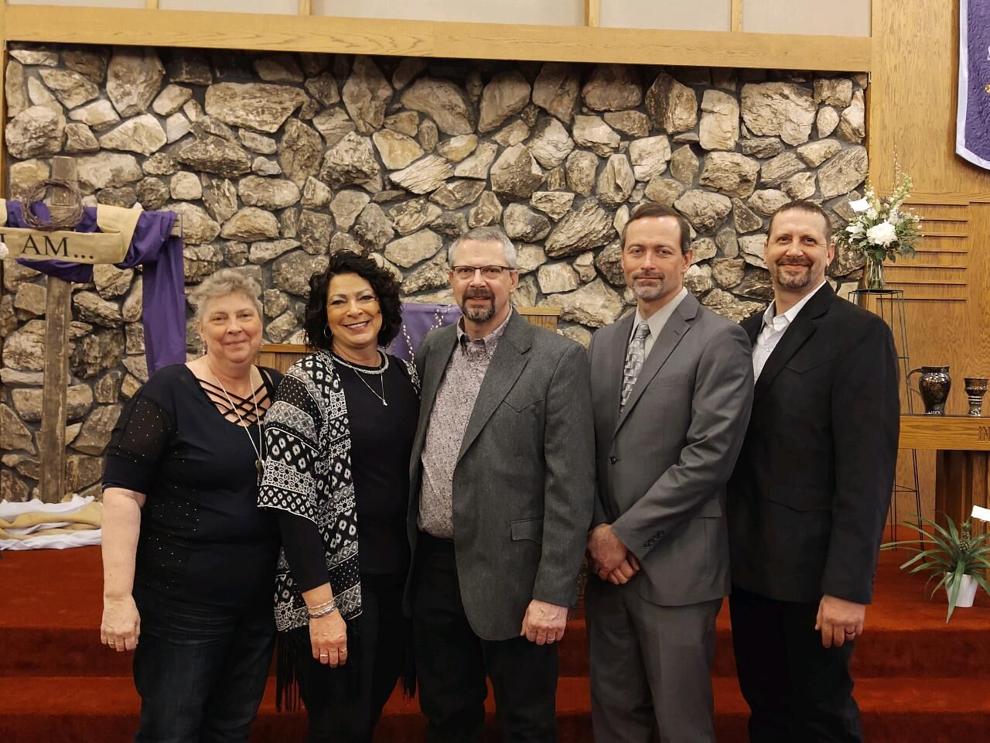 Byl's impact on Sioux Center includes founding Sioux Automation Center in 1961, Rent-All Center in 1985 as well as starting New Tec in Hull in 2005 in partnership with Scott Hulstein.
He also served on the Sioux Center City Council, 1988-95, was a charter member of Faith Christian Reformed Church in Sioux Center in 1979, a member of Sioux Center Land Development since 1997, an advocate for starting Heritage Village in the late 1980s and was a founding member of the Sioux Center Saddle Club.
Byl was born May 4, 1940, to John and Minnie Byl. The family continued to live on the farm with the help of uncles after Byl's dad died due to heart problems.
"His dad died when he was 8 years old and he was the oldest of three boys, who were 8, 6 and 4," said daughter Mary Brokhuis of Sioux Center. "I can't imagine growing up with little to no memory of your dad. They had just bought their dairy farm and his mom was out on the farm with three little boys. I can't imagine how tough it was. I believe that's why he's what he was. He had to sink or swim so he started to swim. He worked hard."
Byl completed the eighth grade before working on the farm for a year, then began purchasing equipment to farm on his own. By 17 years old, Byl went to Sioux Center for his first full-time job — working at Sioux Implement, a Dodge Plymouth and John Deere dealership.
He married his late wife, Carol, in 1959.
The year 1961 brought about lots of change. In January of 1961 the first of his five children were born. Then in November 1961, Byl borrowed money to start his own business selling and installing silo unloaders and bulk milking equipment. First called John's Sales and Service, the business name soon changed to Sioux Automation Center, which he ran out of his garage for the first few years before buying a building downtown.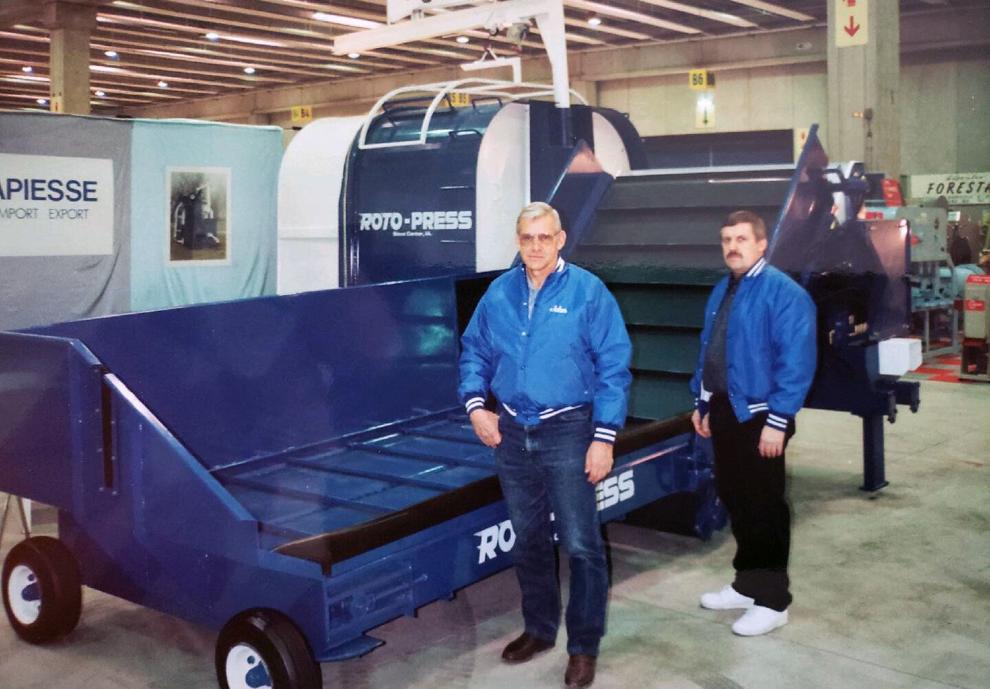 "It's been said the only person by John Byl's side longer than Carol was me," said Stan Altena, 80, of Sioux Center, Byl's SAC business partner.
Altena knew John all his life, having attended all the same Sunday School, youth group and catechism classes.
"He went to country school and I went to the Christian school in town, so we only saw each other at church. But you get to know a person that way," Altena said, noting he didn't go to high school either.
About the time Byl was thinking about starting his own business, Altena had been working the family farm for about four years.
"He called me up, said he needed help because in those days when you got the Badger feeder wagons, they were brought in pieces in a container and you had to assemble them, so I did that in my spare time," Altena said. "Why join John? I don't know why I did it. I had a younger brother who could have the farm if I joined John. It was just one of those things that was to be."
Both hung up their hats around 2002, after more than 40 years in business together.
"I always enjoyed working," Altena said. "I didn't like the business part but he did. He was very honest. If you didn't deal honestly with him, that didn't sit well with him. John was aggressive, but if he wasn't we would have never made it, especially through the 1980s."
Part of the business history includes becoming American State Bank's first commercial customer in 1973, allowing the bank's founder, Den Herder, to get to know Byl as a customer as well as a friend and city council member throughout the years.
"Johnny was a real ideas person," Den Herder said. "He had ideas and tweaked them. I always enjoyed a ride with him; he was the kind of a guy if you're in a car together, you'd have continuous conversation about stuff. He was a fun guy to be around because he was such a thinker."
"The person who was kind of like him was E. John Kosters. He would always be called about when there were technical things like buying equipment for the city. Same thing with Johnny Byl. He had that background. He'd have an idea about equipment. He really added value to the council in that way because of his understanding of equipment and the manufacturing of equipment."
At the time of his retirement in 2002, SAC employed more than 140 people. SAC grew to include many types of livestock feeding and material handling equipment. A couple of the more popular products were Roto-Press baggers, the total Mix rotation Mixer feeder wagons and a full line of liquid manure handling equipment.
While president of SAC, Byl was involved with starting other businesses, including Tri-State Age, Kent Feed Store and Jim's Digging.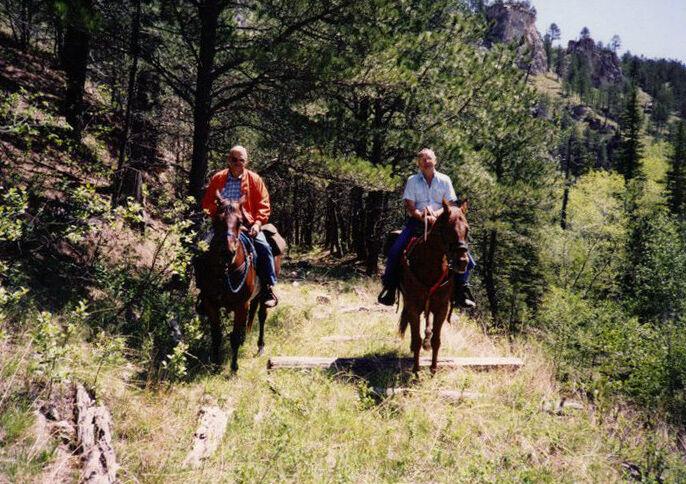 With his family, Byl raised registered Suffolk sheep that showed in Iowa, South Dakota and Minnesota. They also raised registered border collies, Nubian goats, black Angus cattle, feeder cattle, some exotic chickens, quarter horses, some mules, calves, rabbits and lots of cats. His passion for animals led him to establish what was once called the Exotic Bird & Animal Sale in Sioux Center. He also was on the Sioux County Fair board for 18 years, serving as president of District 6 of the Association of Iowa Fairs, was an executive member of the Northwest Iowa Sheep Producers and helped established the Sioux County Saddle Club.
Byl's wife, Carol, wrote in "A people with convictions: A History of Sioux Center, Iowa 1870-1991" that her husband had a team of ponies he enjoyed taking in Memorial Day, Fourth of July and Centennial parades. They also rode in the South Dakota Centennial Wagon Train, and he enjoyed being part of setting up Heritage Village for Sioux Center's centennial celebration.
Pastor Dave Smit of Sioux Center recalls Byl being one of the men who came with a stock trailer and washed out cattle trucks to help him and his wife move from Inwood to Sioux Center, being the first pastor called to the newly formed Faith CRC.
"He was a man of faith and of ideas," Smit said. "He always considered the present but with an eye to the future — what could something look like five, 10, 15 years from now. He always had in mind what he thought was best for Sioux Center."
That mindset made him a great asset to have involved with Sioux Center Land Development, said Marion Mouw of Sioux Center, who has served alongside Byl on the land development committee.
"He was a friend, a customer too, and always had an interest to grow the community be it through jobs or finding the right land," Mouw said.
"Sioux Center is a better place because of John," Harold Scheibout of Sioux Center, who served as Sioux Center's city manager while Byl was on the city council. He noted that Byl was influential in helping develop the idea of the Center Mall in Sioux Center. "He was a real thinker, an innovative person. His mind was always running with ideas. He had a gift for that and had determination to take an idea and make it happen."