SIOUX CENTER—Aaron Van Beek of Sioux Center was named Sioux County's first "Iowan of the Day" at the 2019 Iowa State Fair on Sunday, Aug. 11.
Since the program started in 1997, the closest previous winners of the award were Mary Kruse of Sibley in 2000, Larry Petersen of George in 2007 and Merlynn "Sam" Miller of Sheldon in 2007 and Julie Beitelspacher of LeMars in 2011.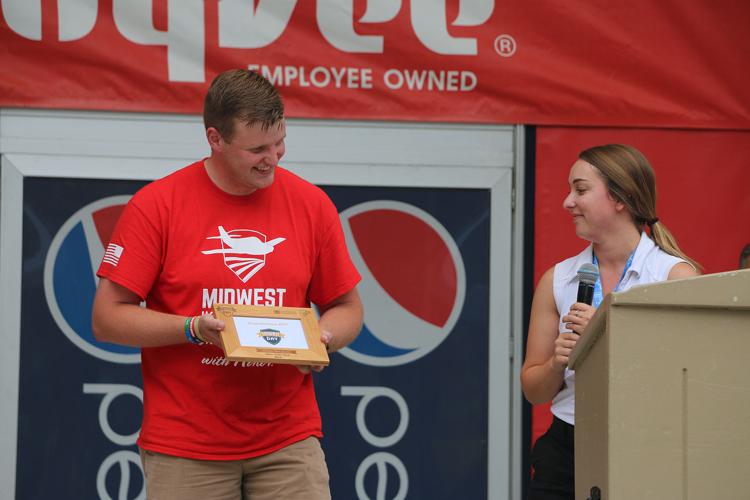 Every year, 10 people are named "Iowan of the Day," receiving a special day of recognition at the Iowa State Fair. As Iowan of the Day, winners receive four Iowa State Fair admission tickets, an introduction on the Anne & Bill Riley Stage, four Grandstand show tickets for their day, privilege to use the Iowan of the Day golf cart for the day, VIP parking, accommodations at the Des Moines Marriott Downtown and $200 cash.
"It was a neat atmosphere there on stage," Van Beek said. "I didn't really know what to expect but it was neat to be able to share a little bit about Midwest Honor Flight with everybody. The recognition for me was not necessary but appreciated."
Van Beek said having the use of the golf cart may have been the favorite aspect of the day.
"Right on the front it says 'Iowan of the Day,' which makes people stop and look," he said. "I wore my Midwest Honor Flight shirt. I was able to talk to some about what it is and some people even came up to me to say they've been on an Honor Flight. One lady from Boyden said her husband has been on one of our Missions. I traveled how many miles away to meet someone from the same county. That was fun."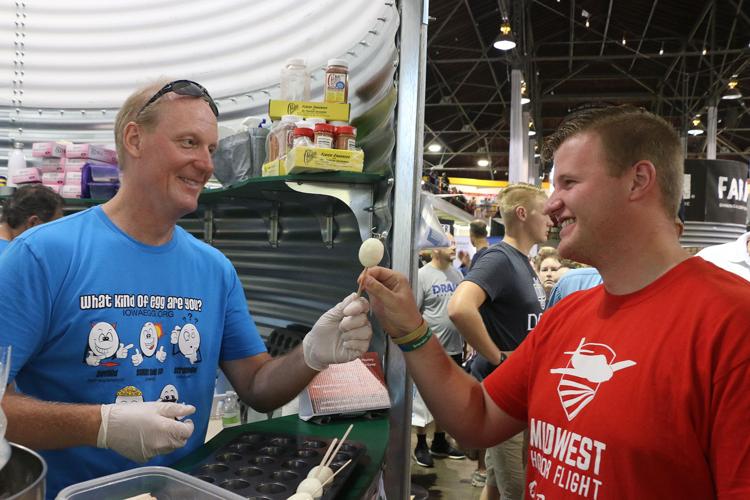 Not only is Van Beek president and director of Midwest Honor Flight, he's also a full-time third-grade teacher at Kinsey Elementary in Sioux Center — through which he earned an "Above and Beyond" award from the school district in his first year of teaching 2018-19 for his patriotism.
Before he was 21 years old, he also helped found the Sons of the American Legion Squadron 199 of Sioux Center, Sioux Center Wreaths Across America and Leadership and Citizenship Focus through which he's a certified D.C. tour guide.
Because of all that Van Beek is being recognized as an Iowan of the Day.