SIOUX CENTER—Kinsey Elementary School in Sioux Center has capped off a month of activities to educate and celebrate Hispanic cultures as part of National Hispanic American Heritage Month.
National Hispanic American Heritage Month runs Sept. 15-Oct. 15 and traditionally honors the cultures and contributions of Hispanic-Americans whose ancestors came from Spain, Mexico, the Caribbean and Central and South American, according to the official government website.
The reason it spans Sept. 15-Oct. 15 is because Sept. 15 marks the independence days for many Latin American countries, including Costa Rica, El Salvador, Guatemala, Honduras and Nicaragua. Additionally, Mexico and Chile celebrate their independence days Sept. 16 and 18, respectively. Columbus Day, which is Oct. 12, also falls within this 30-day period.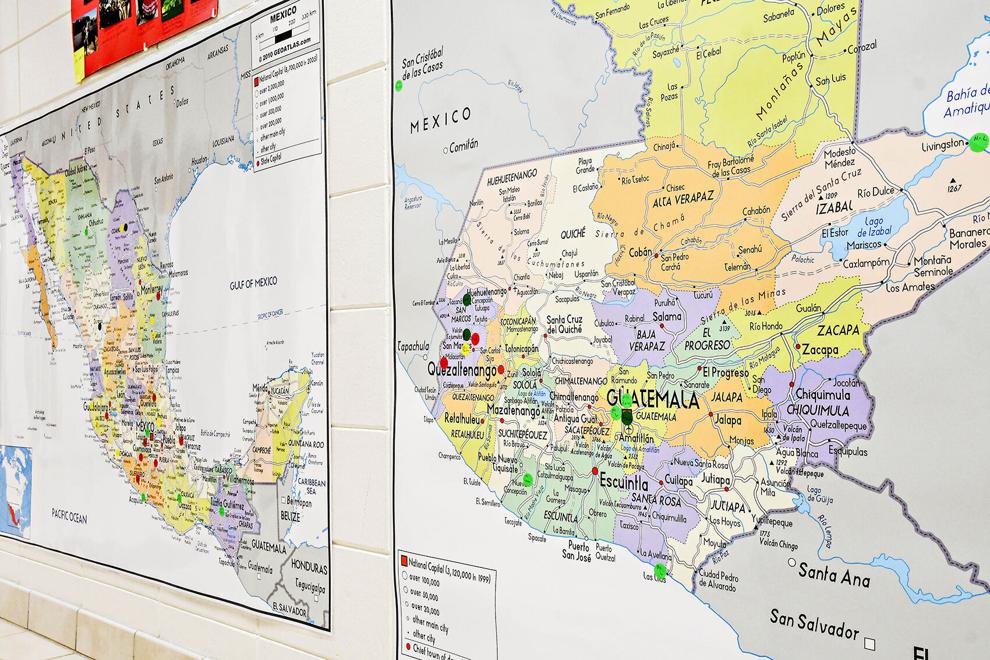 "If we can continue to promote and celebrate our differences, that's going to make us learn and understand that we really aren't that different," Kinsey principal Troy Lentell said.
According to Lentell, about 50 percent of Kinsey students are nonCaucasian, with most of those students being Hispanic.
One of the most visible ways they've marked Hispanic Heritage Month has been the addition of the Mexican and Guatemalan flags at ground level by the flagpole in front of the school. Although they will be removed after Oct. 15, these have been popular with Hispanic students and families in the meantime.
A teacher assisting with the car pickup area after school was asked by a father if he could take his picture with the Guatemalan flag.
"A little boy was walking down and a teacher overheard him point to the Guatemala flag and say, 'That's my flag,'" Lentell said.
Over the school PA system, third grade students have provided daily facts about a number of Hispanic countries.
"We've had some of our Latino kids come down and lead us in the Guatemala and Mexican pledges to their flags," Lentell said. "We've done that on Mondays and Fridays because in those countries, Mondays are when Mexican schools do their pledge and national anthem, and in Guatemala, they do that on Fridays."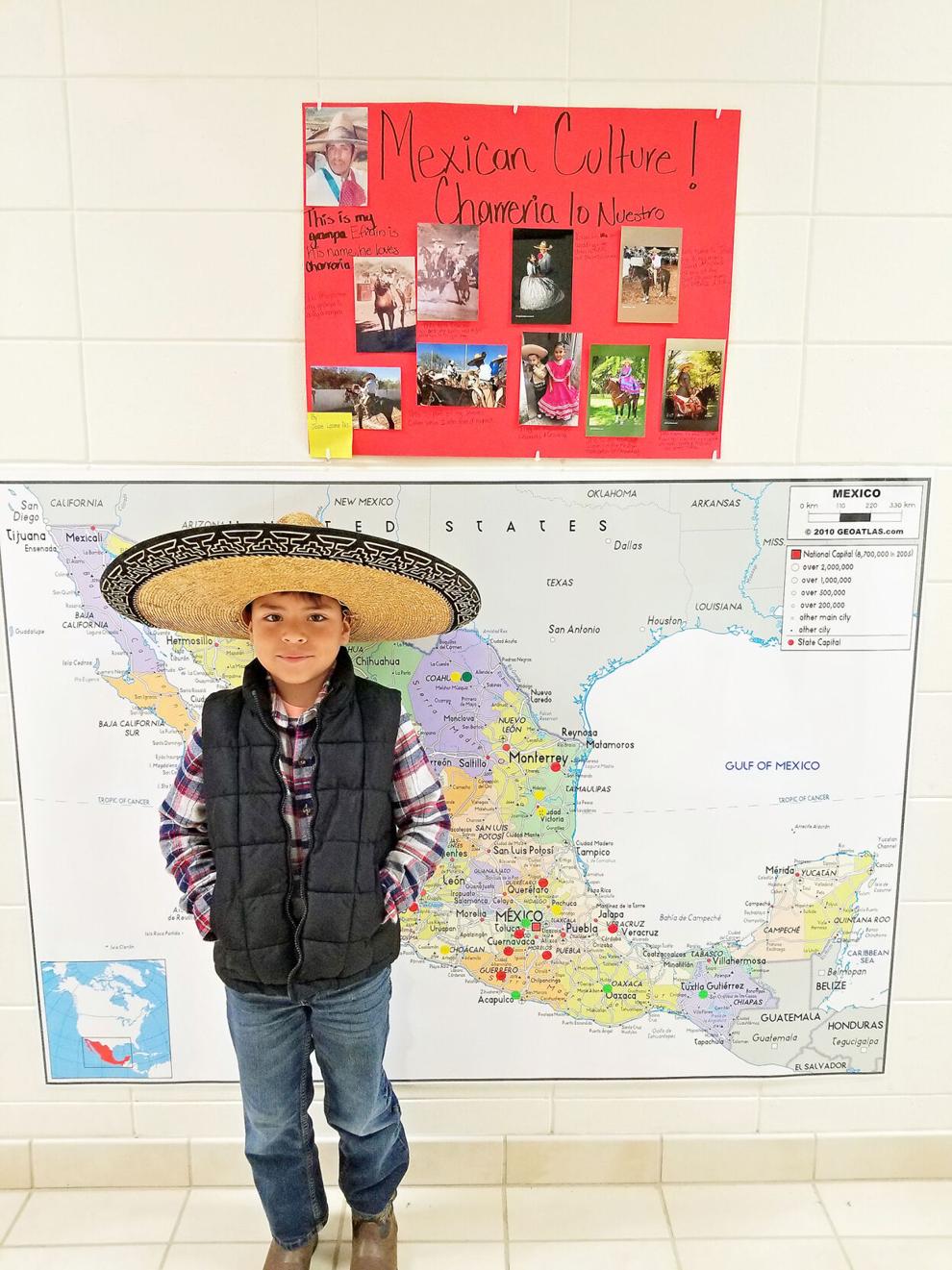 Students were given English translations of the pledges and some classes compared and contrasted the pledges with America's.
In the hallway to the cafeteria, a map of Mexico and Guatemala were added, and students could put a sticker on the map showing where their families came from or where relatives live. Staff who visited those countries could also add stickers to those maps.
One student worked with his family on a poster explaining his family's history and cultural traditions.
"He actually wore the hat that his grandpa had in one of the pictures from Mexico. It was a real heartwarming moment to have the teacher bring that," Lentell said. "I've heard from several teachers that kids have been bringing things from their countries to share, whether that be trinkets or clothing, things like that. It's been well received and fun to give our kids some pride in where they're from."
He said the school has celebrated Hispanic cultures in previous years but has done so on May 5, Cinco de Mayo.
"At one of my parent meetings, it came out that that's really an Americanized day and not really something that Latino cultures celebrate or respects," Lentell said. "So I asked the question what would be a better time frame for us to do things to recognize the cultural diversity within our building and community.
"They were very adamant that it's during this window of times during which many of these countries celebrate their independence. So I said, OK, let's do it during this month that's already set aside by our nation."
With many different backgrounds and personal stories at Kinsey, cultural events like this are a way to make others feel welcome and a part of the community, he said.
"This is what makes America so special. … That gives them the pride not only of their own culture and background, but it helps them strive to understand the culture and the way things are done within our community and state and country," Lentell said. "That's a win-win how I see it."