SIOUX CENTER—A free event held more than a decade ago is returning to Sioux Center.
Heritage Christmas is coming 4-7 p.m. Saturday, Dec. 7, to Heritage Village, 1180 Seventh St. NE, Sioux Center.
The volunteer members of the Sioux Center Heritage Board have been busy decorating the village for the holiday season in preparation for this event.
"Visitors can walk through this nostalgic setting and enjoy old fashioned sights, sounds and tastes of Christmas," said board member Colleen Van Berkum.
This year's event includes live music playing as well as hot chocolate and cookies in various buildings. There will be a make-and-take Christmas ornament project available in the schoolhouse, story telling of life on the prairie during winter in the 1880s in the sod hut and a live Nativity scene with sheep in the barn.
Santa and Mrs. Claus will also be on the grounds.
Guests will also have the opportunity to take a picture by or inside an antique sleigh, which hasn't been out of storage for more than 20 years.
The Heritage Board encourages attendees to bring a nonperishable food item or paper product donation to the telephone building, which will support the MidSioux Opportunity food pantry and the Hope Food Pantry in Sioux Center.
"We're so excited to bring back this opportunity for the community," Van Berkum said.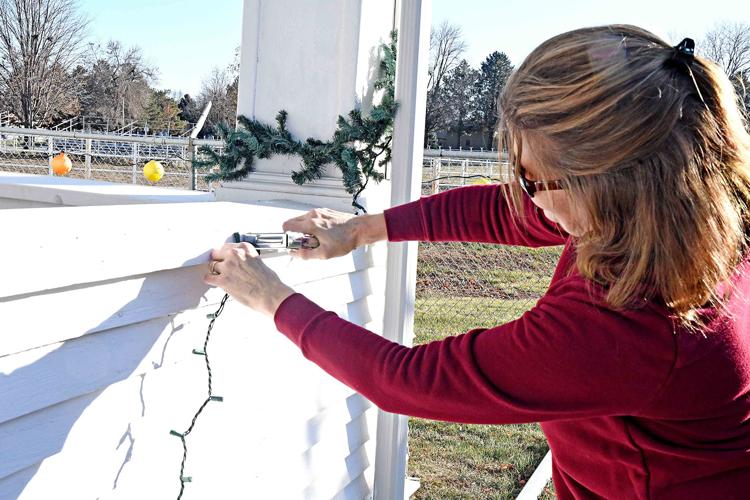 Heritage Christmas was last held in 2007.
"People really enjoyed that and as people were able to walk through the Kuhl House this year, especially during the Harvest Festival, it was mentioned a few times we should do some activity around Christmas," said board member Larry Te Grotenhuis. "People had a great time doing something in December gives people a chance to visit Heritage Village in a different season."
Discovering tubs of Christmas lights and ornaments in the barn hayloft mid-October solidified the board's interest in hosting the festival again.
The candlelight decorations on the entrance gates to the village and the lights strung throughout the barn were formerly used by the city of Sioux Center to decorate downtown during the holiday season.
"To rediscover what we had in storage really helped light a fire under wanting to do this again," Van Berkum said. "As we've been putting up the decorations, it's been exciting to get ready."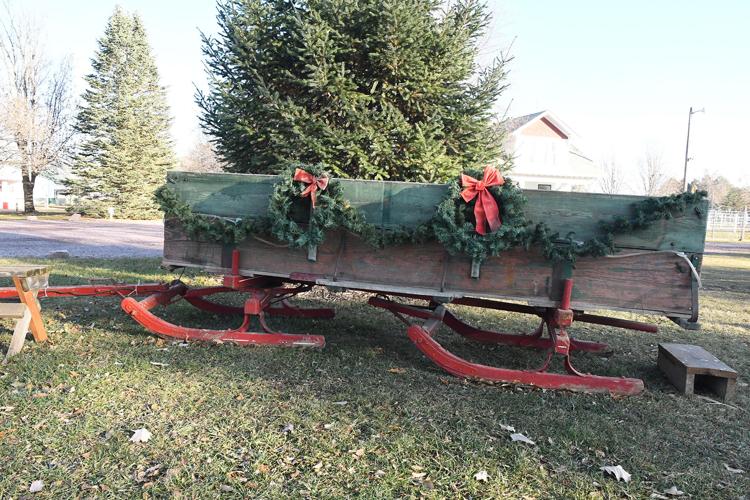 Her personal favorite was being able to set up the manger, which her husband, Ivan, built.
"To hear the story behind the true reason for the season is one thing, but to see that manger, personally, made me realize more deeply the sacrifice God made in sending his son Jesus to be born as a baby in the most unlikely of places," Van Berkum said. "'She wrapped him in cloths and placed him in a manger,' the Bible says. That's incredible."
Being December in Iowa, the board isn't certain what the weather will be that day.
"It'll probably be cold, but I think it'll be a lot of fun," Van Berkum said. "We encourage everyone to dress warmly and come check it out, have some family fun."