SIOUX CENTER—A Conservation Ag Fair is returning for the second year.
The event will be 10 a.m.-2 p.m. Tuesday, July 23, to Dordt University's Ag Stewardship Center, 3648 US 75, Sioux Center.
Informational booths on a variety of topics will be the focus 10 a.m.-noon with a lunch being served at noon. Four guest speakers will be the focus of the afternoon, followed by an installation of a saturated buffer and bioreactor on site.
"We want to provide a way to bring people together to learn about all the great resources about conservation that are available to them," said Colton Meyer, watershed coordinator with the Sioux County Soil and Water Conservation District, noting the event is for the whole family, whether you live in town or on a farm. "We want this to be a place where everyone can learn about the local effort to improve our soil and water quality."
Informational booths and equipment on display provide an opportunity to learn about cover crops, no-till, strip-till, composting and more.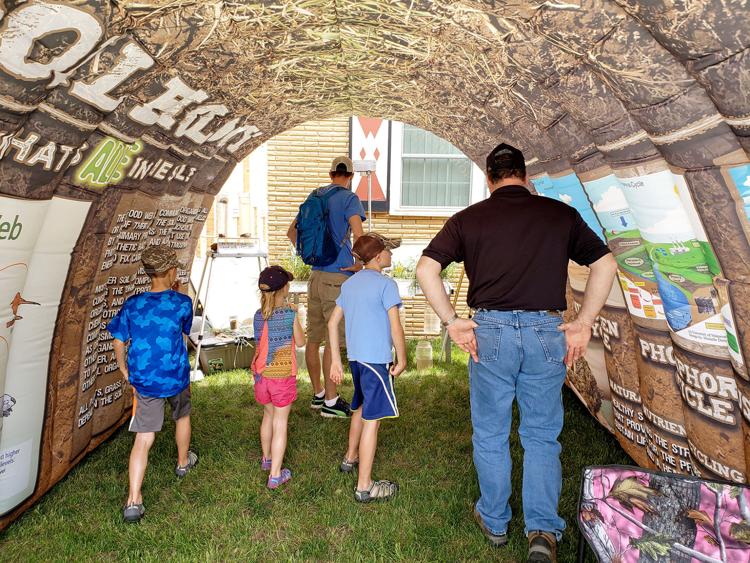 "At the end of the day, we want to make progress in seeing more people interested in conservation practices, whether it's to start or do more cover crops, doing low disturbance applications, doing edge of field practices — it all matters," Meyer said. "Maybe it can be the spark for someone to start a new conservation practice."
The four guest speakers are:
Craig Moss, a livestock and crop farmer from Hull sharing the conservation practices he uses.
Tom Cotter, a southern Minnesota farmer, also about the conservation practices he uses.
Alan Dykshorn with Advanced Crop Nutrition, will share about the benefits of composting and nutrient management on fields.
Jamie Benning with Iowa State University, will talk about progress in the nutrient reduction strategy as well as edge of field practices.
"We want to share snippets of what people are doing and the positive impact it's having," Meyer said. "Attending the fair is also a great way to network and find our more about what peers are doing."
The event was held on Dordt University's campus last year due to heavy rains moving the event from Sandy Hollow Recreation Area.
"We didn't have the ag center available last year so we're excited to partner with the college to have this fair there this year," Meyer said. "Dordt has been an excellent collaborator on the watershed project and a valuable partner in educating others about conservation. It's a natural fit to have the fair at the ag center this year."