SIOUX CENTER—"We're always looking ahead to where the opportunities are."
That's what Ground Effects Landscaping & Gardening Center owner Jay Schuiteman said about some of the changes coming to his Sioux Center business this year.
One of those changes means Ground Effects will no longer carry fresh flowers at the store or for weddings and other events.
"This will be the first Valentine's Day in a long time that we won't be doing flowers," Schuiteman said.
The decision came after an employee decided to stay home with her children following her husband's military deployment.
"Instead of trying to find new people, we decided to get out of the flower business as that business has continued to shrink," Schuiteman said. "It's been harder and harder with that. It's just one of the parts of our business that just hasn't grown. At some point, you have to look at that and go, let's focus on the areas that are growing."
One area of the business that has continued to grow is sympathy-related items.
Flowers aren't the popular thing to give anymore. Instead, Ground Effects has found success in that area by offering memorial plaques, houseplants, trees and lanterns.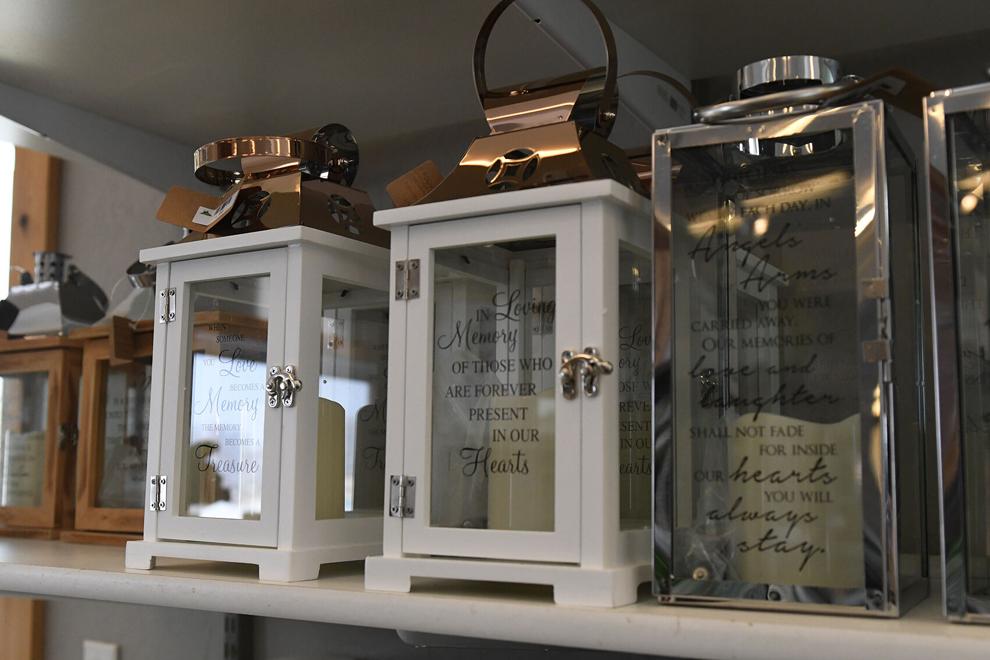 That being said, the pandemic brought in a wide range of customers in 2020, people looking to spruce up their homes and yards with plants. Schuiteman has seen college students come in looking to get succulents for their dorm rooms and do-it-yourselfers looking to enhance their homes.
This has benefited Ground Effects' Garden Center and their houseplant section. According to Schuiteman, some of the most popular houseplants at Ground Effects are the fiddle-leaf fig, the snake plant and the ZZ plant.
"The retail part of it was the big surprise last year. I wasn't quite sure how things were going to work out, and people were hungry and excited to do containers, do gardens," Schuiteman said. "A lot of people enjoyed it. I hope that's a trend that's going to stay, and I think it is for a lot of people."
Regardless of the pandemic, there were plenty of projects for the crew at Ground Effects, whether it was landscaping with The Ridge Golf Club or planting 400 trees at Lazy H Campground in Akron.
In the year ahead, Ground Effects plans to make some improvements to their store, including adding shade structures, which should benefit customers and the plants during the summer months.
That will be installed once the weather warms up; the hope is to do so in April.
"We're also looking at some outdoor furniture, maybe some different fire pit options," Schuiteman said. "We're constantly looking for what our customers want, what things they're looking for."