SIOUX CENTER—Center Fresh Egg Farm 3 miles west of Sioux Center is in the process of building a cage-free housing system that will hold 1.5 million birds.
Construction also is nearly completely on a 14,760-square-foot biosecurity and receiving building to change the way team members enter the property that includes Center Fresh's breaking facility where liquid eggs are produced.
Work began last fall with demolishing buildings on the Garfield Avenue farm that dated back to structures erected in the 1970s.
Construction has begun this spring on three cage-free buildings, each measuring 150-by-507-feet and four stories high. The first flock of the cage-free birds are set to move in March 2022.
The group of projects is the latest step Versova Management, which oversees Center Fresh Group, has taken to transition some of its buildings to cage-free facilities.
"A customer came to us, requesting cage-free production to meet demand and the shift in the egg industry," said JT Dean, president of Versova Management. "It's a challenge but an exciting opportunity to help meet the needs of our customers and consumers around the nation in this way."
Center Fresh Group is among the largest egg producers in the country. The family of Versova-managed companies are Center Fresh Egg Farm, Sioux County Egg Farm, Hawkeye Pride, Sioux Center Pullets, Centrum Valley Farms, Trillium Farms, Iowa Cage Free and Center Fresh Africa-Mozambique. The farms located in Iowa and Ohio raise more than 30 million egg-laying hens and 6 million young hens and process millions of eggs and egg products for customers and consumers each year.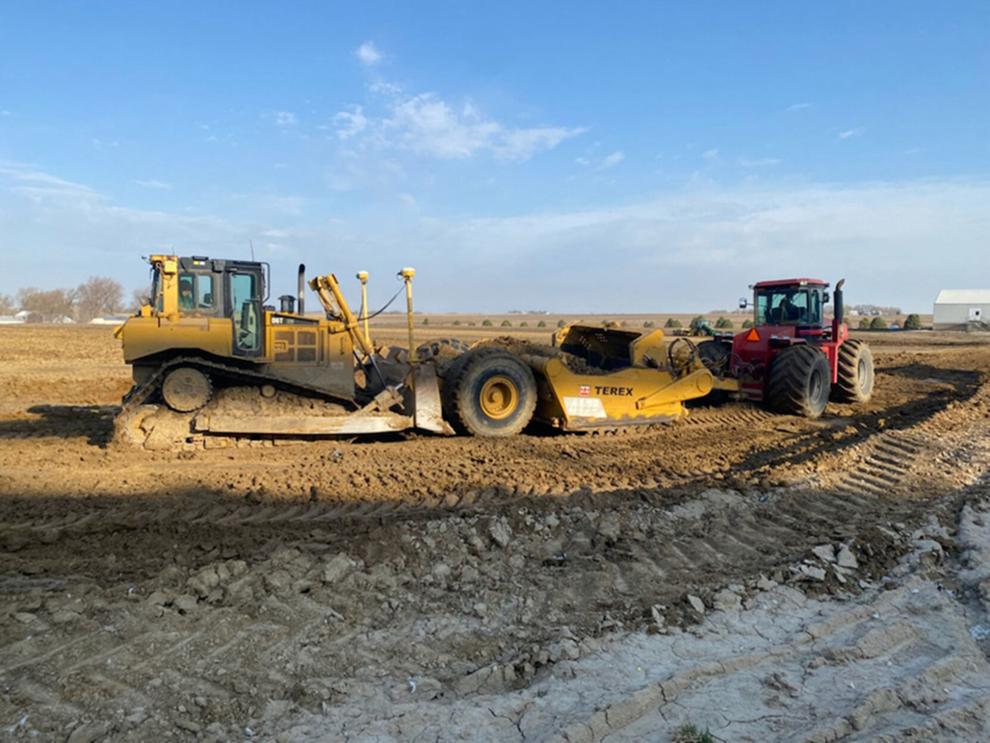 It has begun transitioning a couple of those sites to cage-free production throughout the past five years. Hawkeye Pride, for example, which has 1 million birds, has been cage free for about two years.
"What we're doing across all of our systems is that as our oldest farms age out, we're retrofitting, remodeling or building new to rework our whole infrastructure to meet our customers' needs," Dean said. "This is a as process happening nationwide in the egg industry. As of as of today, Washington, Oregon, California, Hawaii, Colorado, Michigan, Massachusetts, Rhode Island and Maine have all passed laws requiring all eggs produced and sold in their states to be cage free."
Those laws have effective dates 2022-26.
"More than 100 million consumers live in those states," Dean said. "As a country we have about one laying hen to meet the egg needs of one person, which means the industry has to build more to support 100 million cage-free requirements."
Dean, who is also a member of the Iowa Egg Council and United Egg Producers, said the egg industry already has gone through a tremendous expansion phase as it has about 85 million hens in cage-free production today compared to 25 million about five years ago.
California is the first state transitioning to the new requirements at the start of 2022.
Part of the company's challenge in transitioning some of its sites to cage-free production is the cost of building cage-free facilities.
Center Fresh Egg Farm dates back to 1995 when the late Junior Dooyema of Sioux Center and his sons, including Bruce Dooyema, formed a partnership to expand their farm to 1 million birds. Those structures cost about $7.50 per bird space to build.
The cage-free structures to be built soon cost up to $50 per bird space.
"The cage-free process is expensive compared to what we built originally and what we found as a company is that it's really not efficient to remodel our existing buildings. It's better to start from scratch and build each facility with proper ventilation, insulation, lighting," Dean said. "It's really a different system than what we've been doing before. We do have some experience through some of our sister companies so we're starting out with really good knowledge base and experience in how to do this but we're not alone.
"Our company and the entire egg industry is facing this huge challenge of how to raise that capital, get the facilities permitted and work through the operational challenges."
More labor will be needed to assist with farm operations, too; Center Fresh is projecting the need for about 25 new jobs once the facilities are complete.
Factors driving up the structure cost include the need for more space for each bird but cage-free facilities also require more enhancements such as nest boxes, perches, litter on the floor for dust bathing, complex LED lighting systems and more complex ventilation systems as well as more biosecurity.
"Overall, there's more equipment to maintain to keep the facility operating properly and maintain proper bird health," Dean said.
Another aspect of the cost is changing how the baby chicks, called pullets, are raised before they go to the egg-laying facilities.
"That process needs to be different as the birds need to be trained to jump, hop, bathe and go in to the nest boxes to sleep — it's a whole new step of animal care to train these birds properly to live in this new environment," Dean said, noting the company has nine pullet sites to help meet this need.
Along with building cage-free facilities, Center Fresh Egg Farm's spring construction also includes a 200-by-516-foot manure storage structure.
The property also has a feed mill and 10 conventional production egg-laying facilities that house a total of 3.8 million birds.
"We're looking forward to producing what the customer asked us to produce and doing that the best way we know how," Dean said. "Though this is a cost to us, we're excited to be able to do this to positively impact the egg industry but also Sioux County. We love living here, doing business here. We're excited to work with local contractors, putting money back into the economy that way and through more jobs and supporting a community that's supported us in so many ways."