SIOUX CENTER—AgriVision Equipment Group, a John Deere dealer, seeks to expand its company footprint with a new facility in Sioux Center.
AgriVision CEO and co-owner Jeremy Ostrander signed a letter of intent for the project at the Sioux Center City Council's meeting Monday evening, Nov. 4. Also with Ostrander were AgriVision co-owner Randy McCunn and regional manager Dale Vatthauer.
The equipment dealership has seen rapid growth since it came to this area in 2018 after acquiring the Icon Ag locations in Doon, Ireton and LeMars. Ostrander said one example of that growth is that the Ireton location had about $10 million in business two years ago and now has just shy of $26 million.
To accommodate their growth, the company rents hanger space at the former Sioux Center Municipal Airport and a spec building in Hull for its technicians to work on equipment.
"We felt it was time to make an investment in another facility and felt Sioux Center is the right place to be," said Ostrander, who's also one of the founding members of AgriVsion Equipment. "If you're going to make an investment in a facility, these typically are a 50-100 year type of commitments, we spend some time researching the area and are exciting to be here."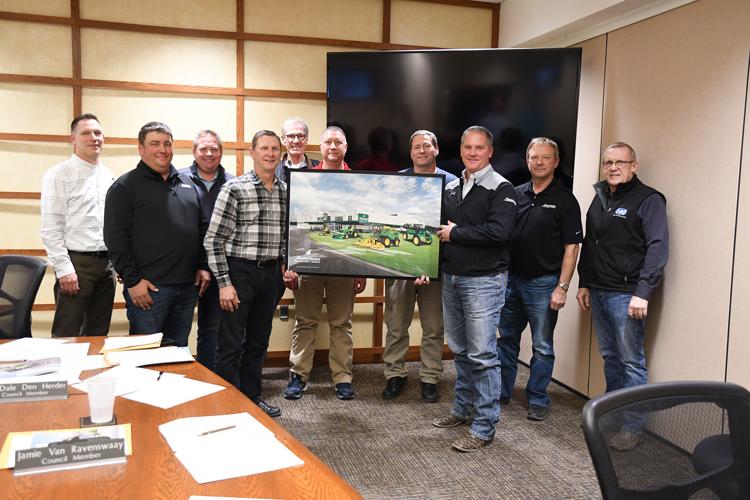 He said strength of the livestock and row crop section, along with healthy economic growth in N'West Iowa was a motivating factor when choosing a location for expansion.
"This is an exciting step in our long-term commitment to the customers, employees and communities in and around Sioux County," he said.
"I see this as a win, win, win," responded council member Dale Den Herder. "It's a win for the community. It's also a win for the neighborhood with the car dealerships nearby … and it's a win for the John Deere customers."
The company seeks to purchase 15 acres of city-owned land located on North Highway 75 for the development of its new dealership. Before closing on this transaction, the city will draft a development agreement that will outline the city's and developer's obligations as part of the project. Included in the final agreement will be requirements for the purchase of the property, high quality jobs grant, terms of a partial property tax exemption and terms of a loan for site development.
The city set 4 p.m. Tuesday, Nov. 26, as a public hearing to consider the sale of this property to AgriVision.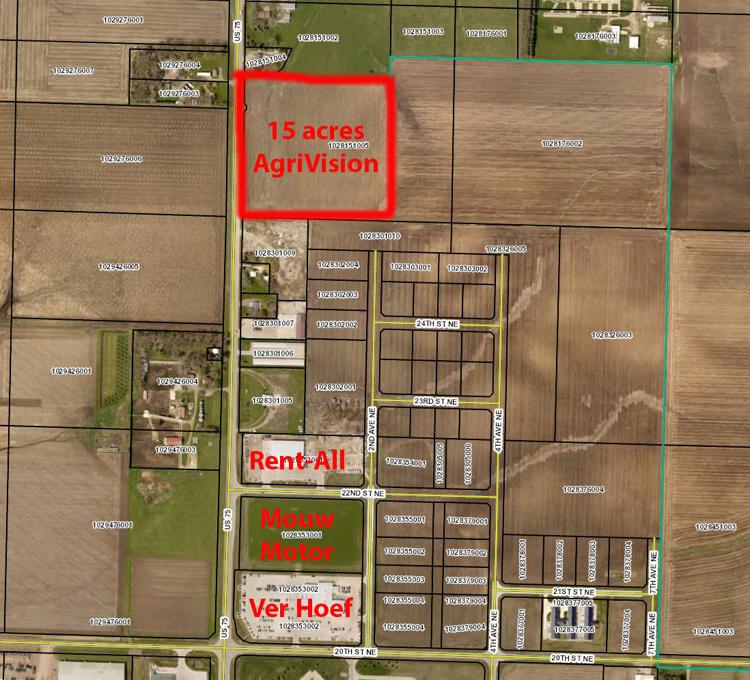 Construction is slated to begin next spring. The shop will be sized to house 30 technicians to serve local customer needs and make it the company's largest facility. The state-of-the art facility will be equipped with overhead cranes, a large area for combine/forage harvester storage expanded parts inventory, wash bay and training facilities. Once established, the new location will employ 30-50 people, bringing new jobs to the area.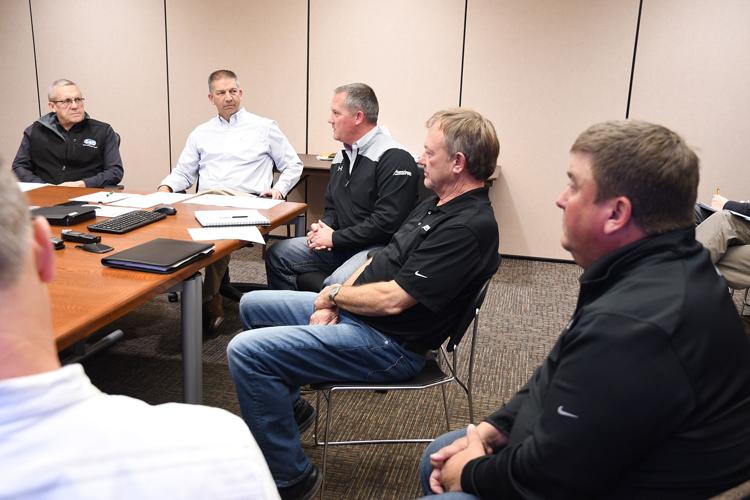 AgriVision is rooted in more than 100 years of farm heritage with its first dealership opening in 1899. Today, the company has 17 locations and more than 450 employees, serving customers throughout Iowa, Nebraska, South Dakota and Missouri.
"This is exciting news for the community," said mayor Dave Krahling. "We're delighted that you're here."