Small operations are dwindling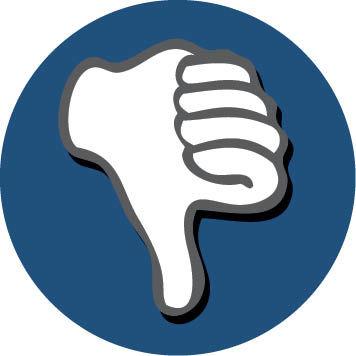 Thumbs-down to forecasts that small dairy farms are doomed. However, the sad fact is, it's likely true.
On Oct. 1, U.S. secretary of agriculture Sonny Perdue said dairy producers who own and work small herds are in danger of going down the drain. He said statistics and trends are against them.
"In America, the big get bigger and the small go out," Perdue said. "I don't think in America we, for any small business, we have a guaranteed income or guaranteed profitability."
The fact that Perdue said this after touring the World Dairy Expo in Madison, WI, pointing out that it is getting harder for farmers to get by milking smaller herds, was not received well by many dairy farmers in Wisconsin or in other states, like Iowa, where the dairy business remains a major economic engine.
However, the numbers are hard to ignore. Dozens of dairy farms close every month, with Iowa losing about 80 dairies in 2018, most small operations. The nationwide trend is quite apparent from the 2017 Census of Agriculture, which reported that for the first time ever, more than half the nation's dairy farms have 1,000 or more head. In 1992, they made up less than 10 percent of herds.
Iowa State University agriculture specialist Melissa Kosht said larger operations just make sense fiscally, since farmers can justify spending money on buildings, equipment and other fixed costs when they have hundreds instead of dozens of cattle. In addition, with milk prices remaining stubbornly low since 2014, milk-processing plants are growing reluctant to pick up smaller volumes of milk from family farms.
As many aging farmers retire, they no longer turn the farm over to a family member. Instead, they liquidate the herd and one more small dairy farm is gone, she said.
Despite the changes, the amount of milk remains stable, largely because cows are producing so much more milk. American cows, born using improved genetics and fed superior feed, pump out much more milk than their mothers and grandmothers did. Larger operations, with paid employees who milk cows three times a day — sometimes four — produce more milk per cow.
In Iowa, our dairy cows gave 457 million pounds of milk in January 2019, up 2 percent from 2018. While the industry evolves, the flow of milk remains constant, while Americans consume less milk and other dairy products. That's another factor in this evolutionary process.
This change may seem dramatic, but it has been ongoing for a century, back to when families owned a few milk cows to supply their table. That changed as dairies became cash-producing businesses. Dairies are an industry, and are operated at that scale.
So while we may sigh when Perdue makes a blunt statement, we can't argue with him. There still is room for family farms and small dairies, and we hope they remain strong and successful. But the reality is, they are dwindling and there is little reason to expect an end to that trend.
Thumbs-up to newspaper readers and advertisers.
They are the people who invest in information vital to their town, city, county, state and country. There are more than 7,000 weekly newspapers in the United States and more than 1,400 daily papers. They report news, print feature stories and photos, provide advertising information that benefits customers and businesses and publish official notices and records.
In short, while some continue to predict the death of newspapers, we are doing just fine, thank you. It's because of the people who pay for their editorial and advertising material, who realize that newspapers continue to provide greatly needed coverage of events, produce interesting feature material and serve as a much-needed connection between people and the goods and services they need.
We have thought about the folks who buy and support our newspapers this week as National Newspaper Week draws to a close. People still open a print edition to catch up on daily and weekly events. They increasingly click on websites, knowing that newspaper companies provide accurate, fair and timely reporting.
This is the 79th National Newspaper Week, which was celebrated Oct. 6-12. This year's theme is "Think F1rst — Know Your 5 Freedoms."
Those vital freedoms include freedom of the press, speech, religion, petition and assembly, all covered by the First Amendment. It's at the head of the list of constitutional additions for a good reason.
We have committed ourselves to working to provide you coverage of N'West Iowa and its people, businesses, economy, weather, recreation, sports and politics. But without you supporting our newspapers, and the more than 8,000 newspapers in America, the effort would be for naught.
So thank you for your important role in keeping newspapers alive and thriving.