O'Briens find plenty of ways to fill up outdoor space
All you'll be able to grow here are hostas and day lilies.
That's what Pat and Jody O'Brien heard nine years ago when they first moved from Sioux Falls to their Okoboji home.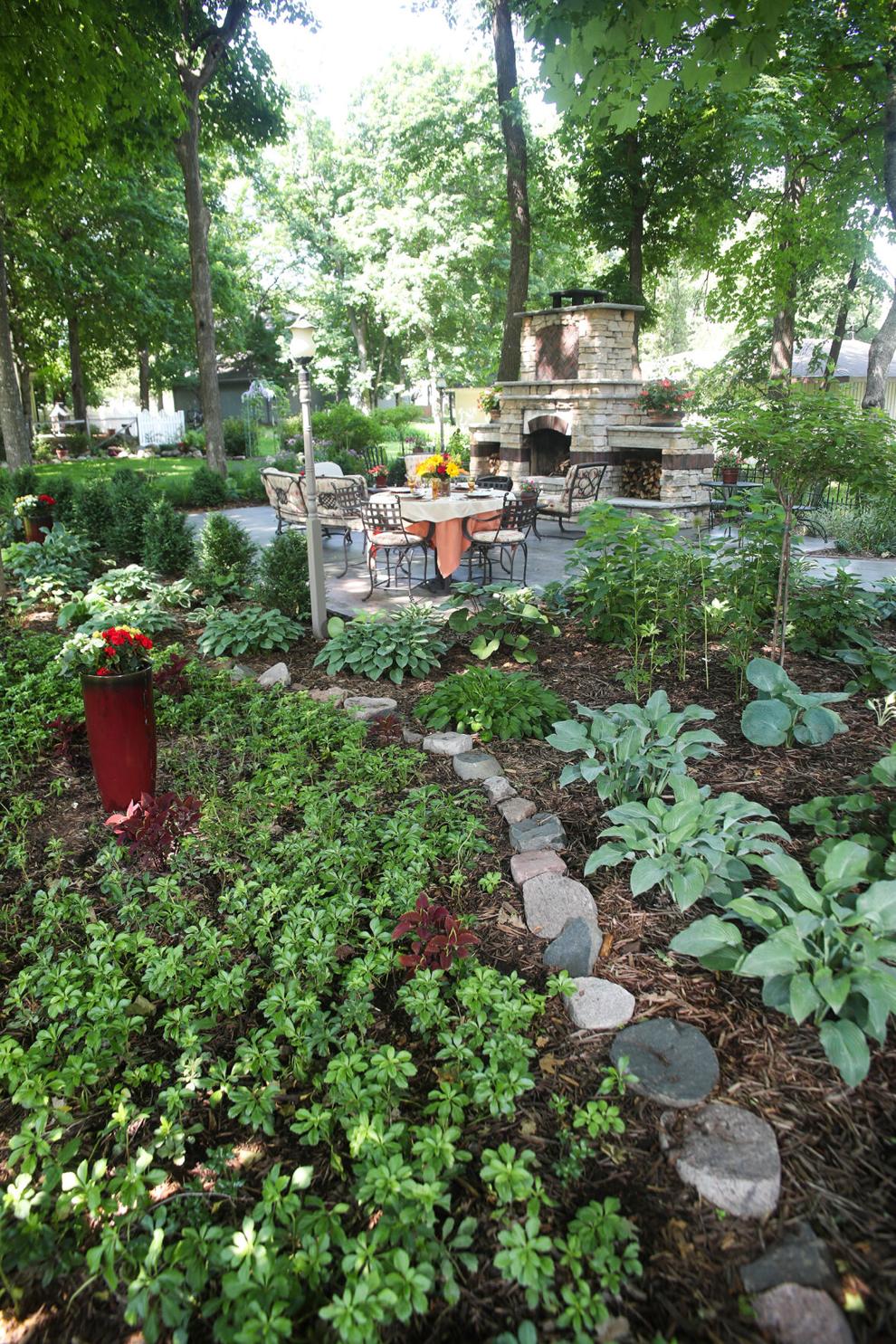 It was easy to see why that might be the case with towering black maple trees providing ample shade from all angles, and they certainly do have plenty of hostas, more than 20 varieties in fact, flourishing in a number of their garden beds.
But there is so much more.
A couple years into their move they began transitioning the garden bed just outside their front door into their vision of what was to come, then simply followed that vision all around the house.
A mix of perennials and annuals have taken root throughout the gardens.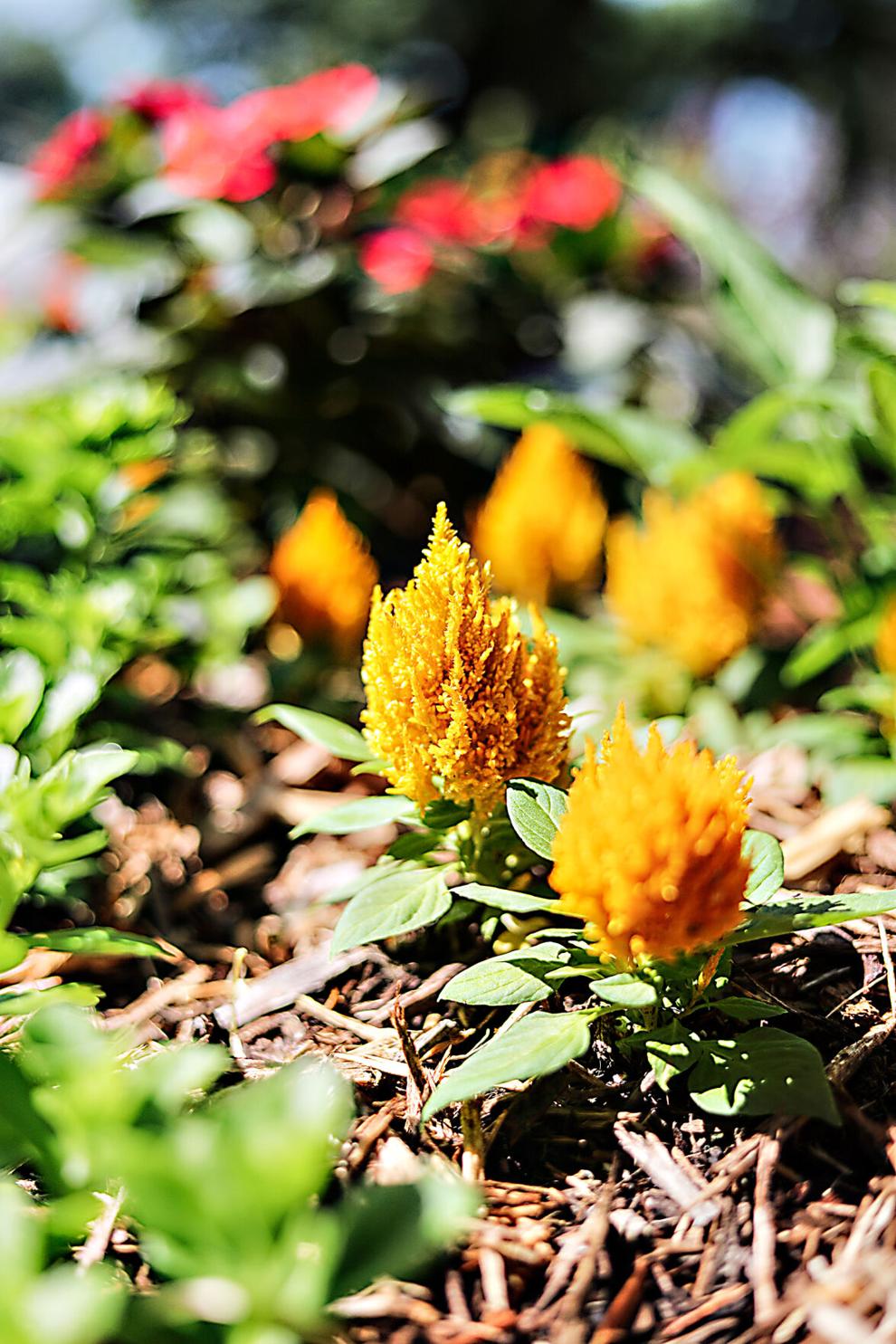 Roses and impatiens. Coreopsis, savlia and towering geraniums. Iowa native plants like purple Joe-Pye weed, Culver's root and butterfly milkweed. It's all there — along with plenty others — and despite all the shade, each one gets its day in the sun.
"We find that it's nice to always have something flowering and with the perennials there is always a little delay between one and the next, so that's why we like to have the annuals in there, too. They provide a nice burst of color before the others bloom," Jody said. "From April through October we have something blooming, maybe as early as March if the conditions are right."
She also likes to intersperse large planters throughout the gardens giving them additional height, depth and color in the process.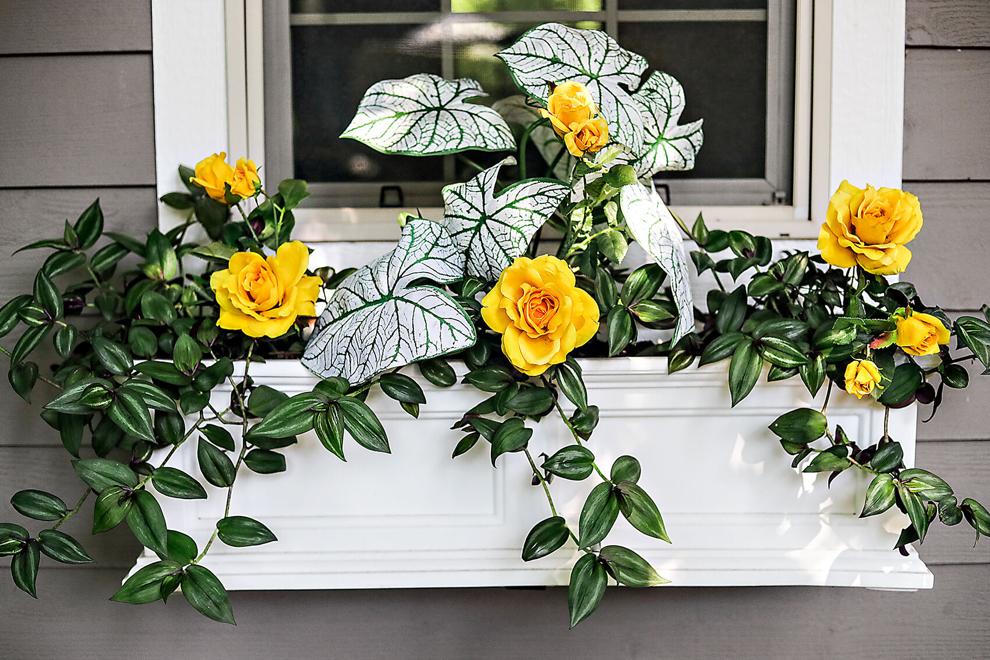 A handful of those — seven towering geraniums — come back every year after being cut back and cared for over the winter in a green house.
The well over 1,000 annuals are mixed into the beds Jody plants herself over a 4-6-week time frame late in the spring. The sheer number and time requirement are among the reasons they've added more perennials over time and why there are no plans for new garden beds any time soon.
In any case, from season to season and year to year, the gardens are always changing so there is always plenty of work to do and blooms to enjoy.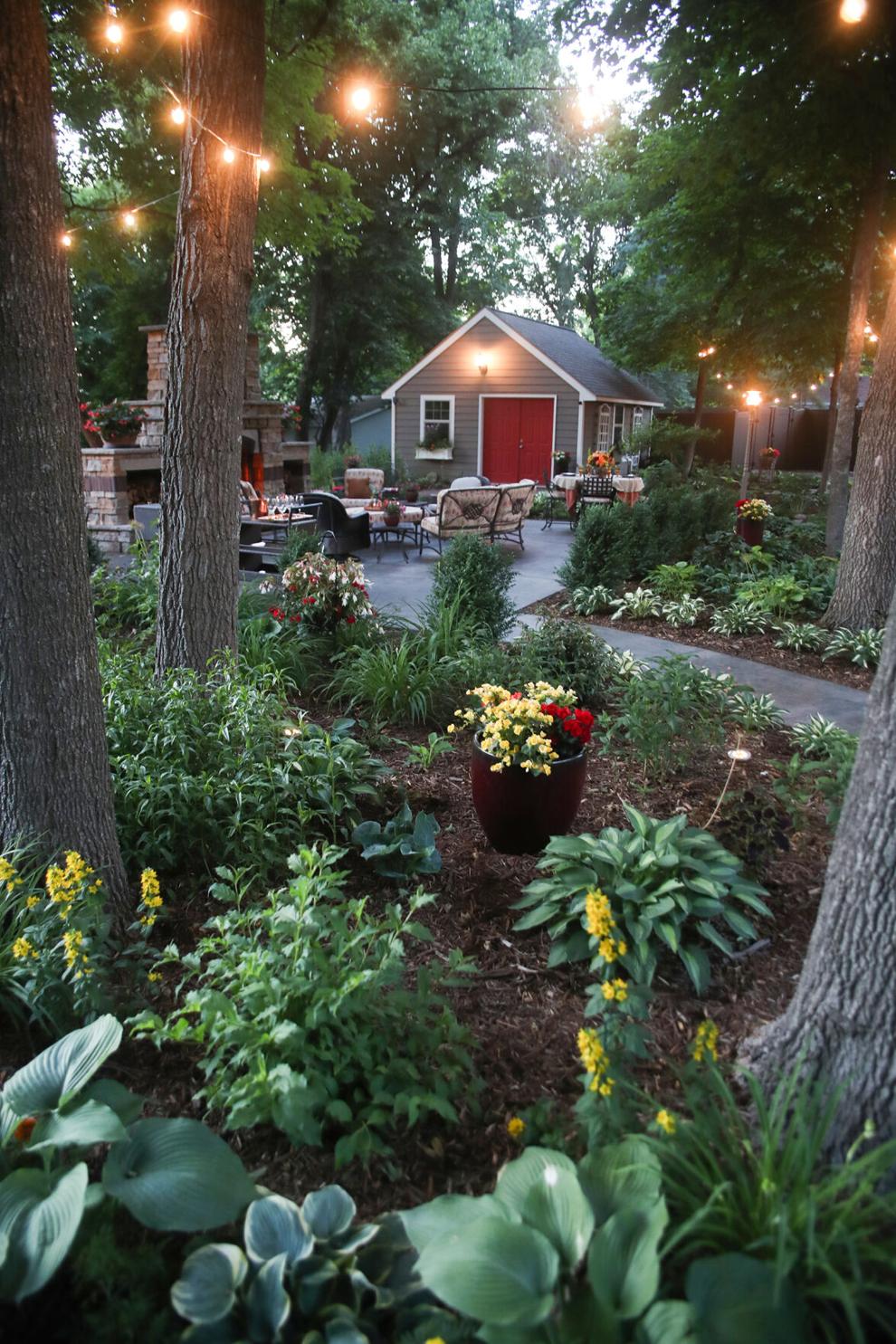 Jody became a master gardener through Iowa State University four years ago and enjoys putting everything she's learned into practice.
"It's a lot of fun and we've done a great deal of transplanting to get the design right," Jody said. "To me, one of the most important elements of gardening is knowing your sun and shade balance. You can't just buy something and will it to live wherever you put it. There are shade loving plants that flower too and then you find out as trees are trimmed up or lose branches you get more sunlight somewhere, so it's constantly evolving and we learn as we go." One thing they, and those who visit their home, have since learned is that the backyard evokes a sense of peace and tranquillity everyone enjoys.
The O'Briens often have breakfast outside, host friends for afternoon tea or simply relax outside to the sights and sounds of nature.
"We spend a lot of time back here with friends and family," Jody said. "There are many birds, butterflies and hummingbirds that love the flowers. It's really a peaceful place."
They spend at least a portion of pretty much every evening outdoors during the warmer months, and sometimes even during the colder ones as well.
It helps that another eye-catching feature of their backyard is a large stone fireplace that easily heats up the patio space.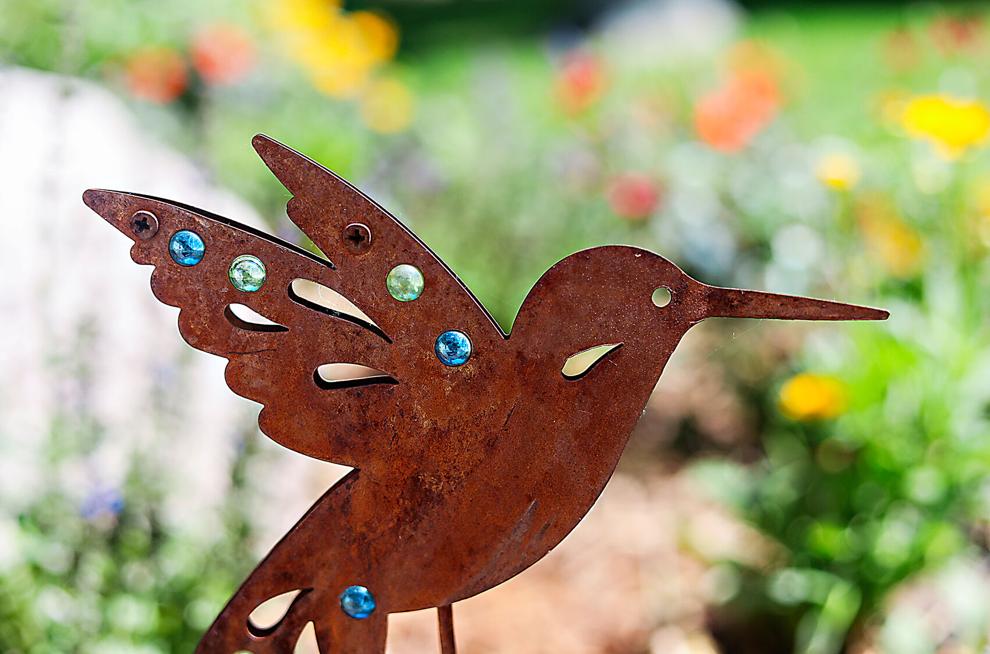 "We had such a good time around our fireplace in Sioux Falls that we knew we wanted to have one here," Pat said. "We were even out here during that mild part of January this past winter having a fire. It's such a nice place to sit. People love sitting out here and always say something about how peaceful it is."
The stone fireplace is surrounded by outdoor seating and dining sets on a smooth patio pavement while a brick pathway leads through the gardens and around the backyard shed.
The bricks were initially for their kitchen walls and the idea sprouted to also use them for a walkway outside.
It makes for a nice stroll around the patio and gardens while admiring the hydrangeas and perhaps the hyacinth that has bloomed.
Hydrangeas are among their favorite plants though they had a tough past year. It's all part of the challenge, which is also a big part of the fun.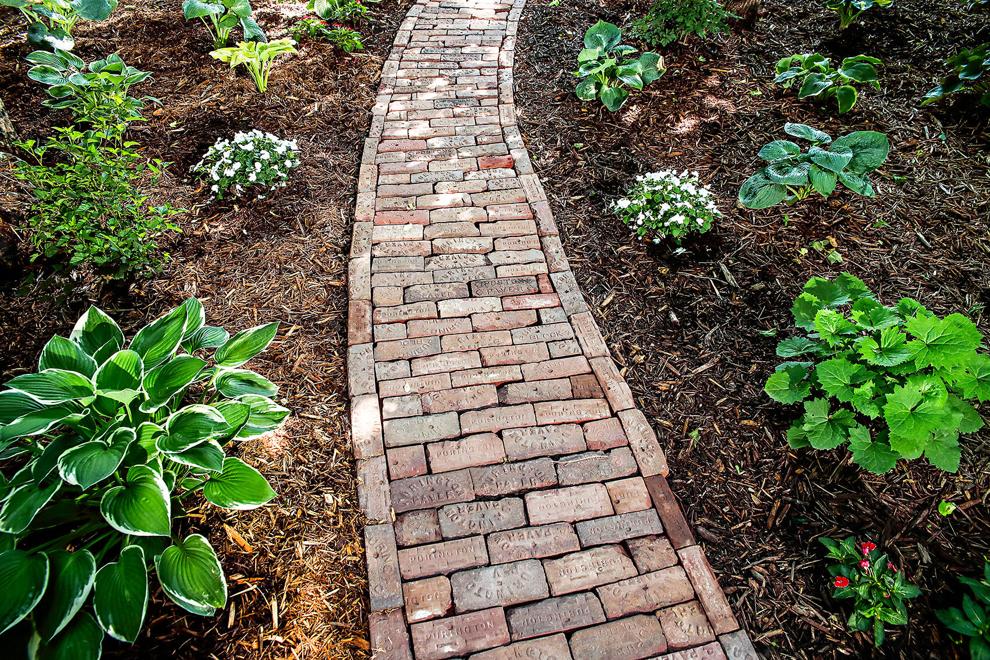 "I just enjoy seeing if plants are going to come back and how they thrive over time," Jody said. "I find bulbs fascinating — that you plant them in the ground and trust they're going to come up in the spring or fall. I think that's remarkable."
In addition to the hyacinth, bulbs that sprout up from the ground around their gardens include crocus, Siberian squill, hyacinth, daffodil, tulip, allium, lilium, caladium and elephant ears.
Jody's mother was an avid vegetable and flower gardener and while she started with vegetables herself, Jody has shifted her interest primarily to flowers these days.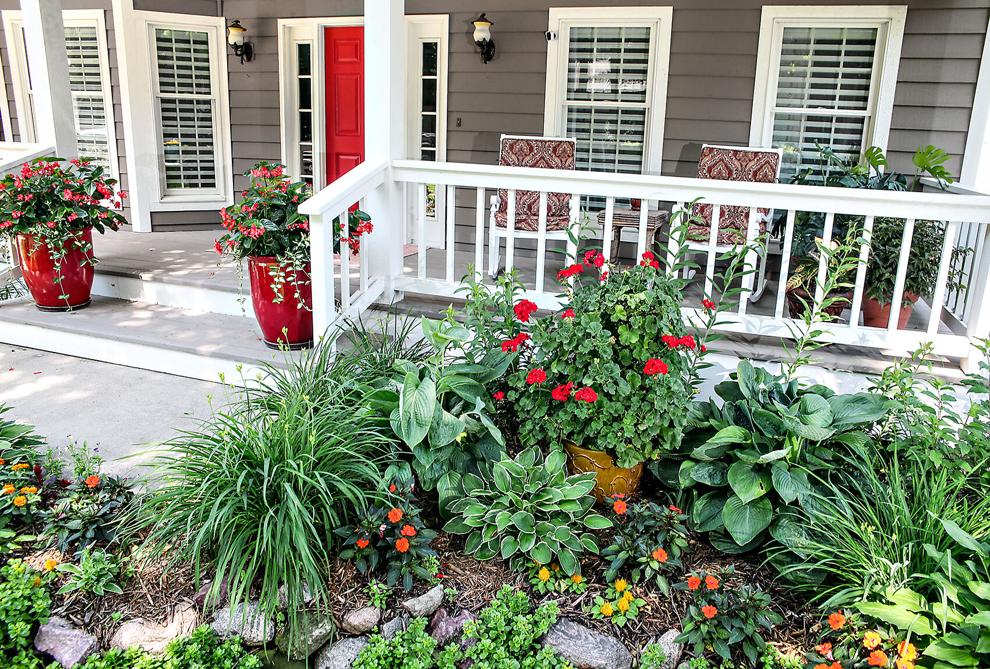 It's also an interest that has now been passed along to their three daughters and the family often shares hostas and plants back and forth, splitting and spreading plants among their gardens.
And that's where the O'Briens are most likely found on any given evening — enjoying the peaceful presence of nature in their tranquil backyard retreat right in the heart of Okoboji.