Crescent Beach Family resort offers family fun on West Lake
The sounds of laughter and fun float across the waters of West Lake Okoboji from the direction of Crescent Beach Family Resort. It's the same sounds that have been emanating from that particular spot for more than 100 years.
The resort started as a hotel in 1914 and it is still a haven for vacationing families wanting to enjoy the Iowa Great Lakes. Only its fate wasn't so bright in 2007, but thanks to some passionate people, the sounds of laughter can still be heard at Crescent Beach.
The Crescent Beach Hotel was constructed in 1913 and officially opened its doors in 1914, according to historical documents. The property was built by James A. Beck, who was the builder and one-time owner of The Inn. He and H.E. Mills of Spirit Lake purchased 1,000 acres of land for their dream, which was to develop the land into what they wanted to call Lakewood Park.
"Their plan was to construct a resort complex around a system of canals complete with hotels, golf course, shops, gondolas, houses, etc. Contractor E.B. Thomas began dredging in 1911 and ultimately excavated 300 acres of land which created over three miles of waterways," the historical documents state.
The canals varied in width between 8 to 12 feet but they all had a minimum depth of 39 inches.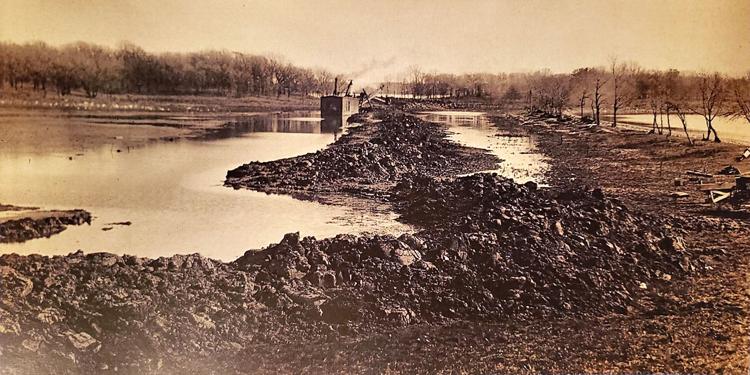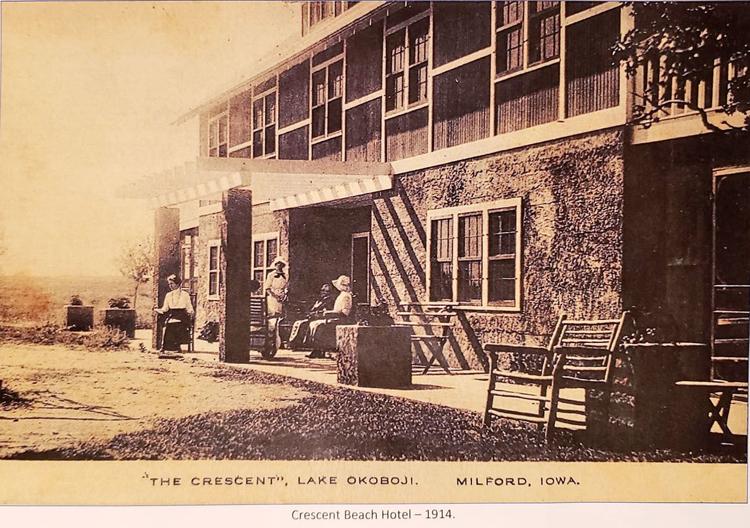 Beck and Mills envisioned that the area would be "an American Venice of lagoons, islands, waterways, rustic lodges, driveways, soft music and moonlit nights to delight the guests and residents," says an article from a 1999 edition of the Dickinson County News.
Unfortunately for them, their grand plans never came to fruition as the visionaries were decades ahead of their time. That part of the lake wasn't heavily traveled and few roads were built to that spot. Getting there was hard, so not many people flocked to purchase lots in the American Venice.
The hotel continued in operation with a capacity of about 75, and after World War II, the resort started to grow in popularity and became known as Crescent Beach Lodge. A number of cottages were constructed on the property as well as a new lodge.
In 1962, the owners built the Thunderbird Lodge and another building, which housed a restaurant called the Wigwam Room. Both of these buildings are still standing today and are part of the current Crescent Beach Family Resort.
The 1960s was also when the owners constructed "Astro City" on the island as a getaway for the kids complete with the iconic Rocketship slide. In the coming decades, the original Crescent Beach Hotel structure, cottages and more were torn down after some suffered fire damage.
In the early 2000s two successive owners of the property decided to try to turn the resort into condos, according to one of the resort's current owners, Charlie Kneip.
When the second of these owners wasn't successful in their attempt to turn the property into condos, the decision was made to shut down the resort in 2007.
That's when Charlie and his three partners decided to become a part of the resort's long history.
"I have been on the lake for 38 years and live right down the road from the resort," Charlie said. "I learned it was being sold on a Friday. Came and looked at it that day and again on Saturday and then on Sunday we made a full price offer."
At that time, Charlie's business partners included his brothers, Greg and David, and Fred Yates. They were able to open up the resort that year for families, for which many of them were exceptionally grateful.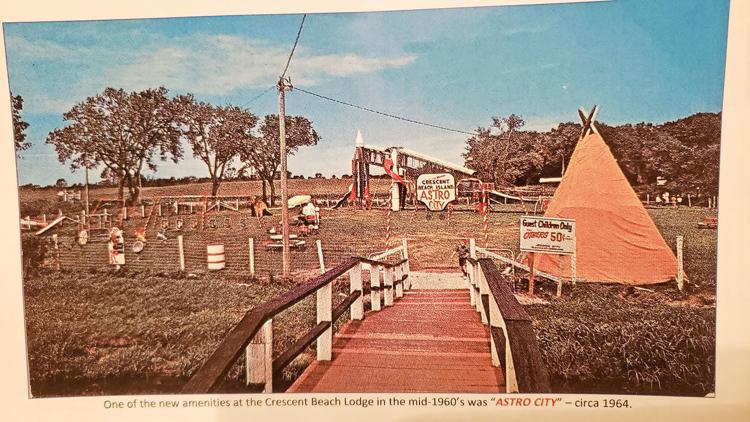 "We had one family who had been coming for many years on the same week, but we weren't going to be open yet. We had too much cleaning to do," Charlie said. "They asked us to please let them come and they would be willing to help us clean and get everything ready. We learned through this process that people are very emotional about this place."
At first, the partners were only able to purchase the Thunderbird Lodge, but slowly throughout the years, they have been able to purchase and remodel more of the original buildings. They bought the Flying Cloud Condos and the Little Sioux House in 2008 and in early 2017 they purchased the main lodge.
Their property now includes the main lodge, which had been converted into a private residence, but now contains the resort's offices, a large meeting area, the Kids Corner, which offers daily activities for kids on weekdays during the summer, storage space for paddles, life jackets and such. The main floor is where you can find the continental breakfast area, and in 2018, the owners decided to bring a restaurant back to the property.
The main lodge also offers up two special separate lodging spaces as well including one that sleeps up to 14 people. The Pub is open for business in the evenings from 4-9 p.m. In addition to beverages, they also serve a number of appetizers and pizza.
"We've slowly been taking on projects and making improvements to the resort and we are excited about this year's project — remodeling and reinvigorating the island playground," Charlie said. "We had all of the fiberglass horses and things repainted and they are just gorgeous. We did safety mulch that is all chemical free and is three inches deep that is rated for a six-foot fall. Now we are doing landscaping on the mini golf course, looking into refencing the island, getting the Rocket slide cleaned up and having work done to stop erosion. It's a big project."
Not long ago, Charlie bought out Yates and now it is just the three brothers who are partners in Crescent Beach Family Resort.
"It really has become more of a passion for me. I have had so many people come up to me and say, 'I cannot believe that you saved this place.' For me, it's really all about the kids and being able to give them the opportunity to enjoy this area and give them a chance to create their own Okoboji memories at Crescent Beach as many in their family may have done before them."
As we walk along the resort's 250 feet of lakeshore Charlie remarked on it again.
"This is our fun place. It really is all about the kids. It's a family resort and our customers — about half to two-thirds of them are returning customers," Charlie said. "It's like being a part of the family. This resort is a part of their family."