Kayaking offers different way to view the waters
Kayaking the waters of the Iowa Great Lakes is a great way to explore the area in a new way.
For our kayaking guide, we turned to Mark Foss. To say Mark Foss is passionate about kayaking is understating it a bit.
He's been kayaking for 13 years and has been an ACA Certified Kayak Instructor for seven years and a volunteer kayak instructor for the Dickinson County Nature Center. He's been involved in distance kayak racing for nine years and competes in races in South Dakota, Minnesota, Missouri, Tennessee and Texas.
He's explored pretty much every inch of the waterways of the Iowa Great Lakes and the surrounding waterways along with his fellow kayaking enthusiasts with the The Northwest Iowa Paddling Society. Here are seven of his favorite spots to kayak in and around the Iowa Great Lakes.
---
1. Canals of Wahpeton
"The canals of Wahpeton on the west side of West Okoboji are a safe, fun, very enjoyable paddling experience. There are no public launch areas on the canals or in Wahpeton however you can launch your canoes or kayaks by the boat ramp in Emerson Bay State Park and make a nice loop paddling along the shoreline to the north and around Little Emerson Bay which is a no wake area and paddle to the canals entrance by the Crescent Beach Lodge.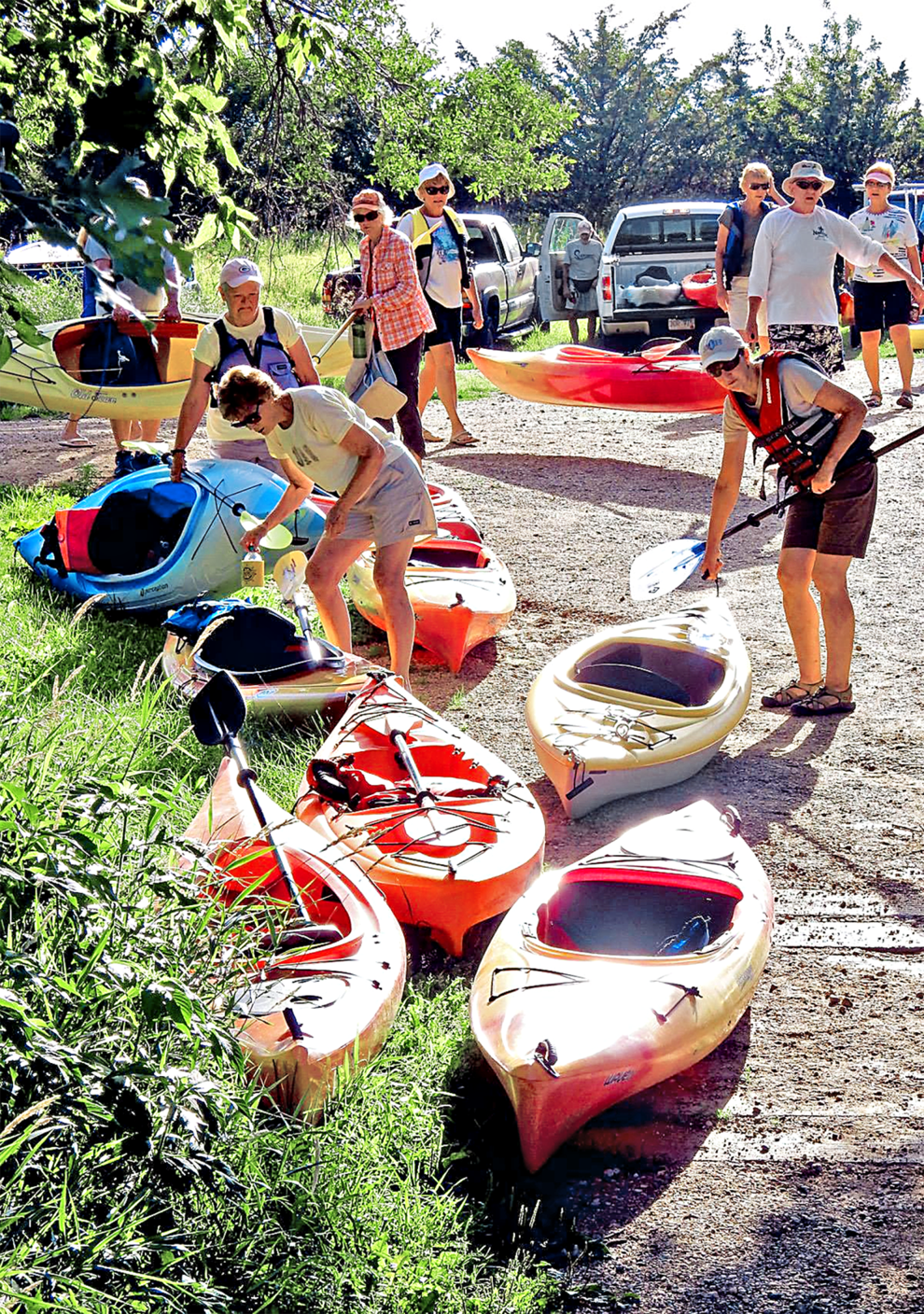 "There is a small island you can paddle around and then paddle down the canal to Turtle Lake where you'll turn left, paddle under a bridge and paddle under another bridge on the north end of Turtle Lake. You will paddle under a footbridge and can either go straight or to the left as they'll both end up in the same place. It's best to take one route on your way out and the other on the way back as it is a natural area and very scenic. The canal will take you past the housing on the two other canals that run off to the left or you can continue straight ahead and it will take you into Millers Bay."
---
2. Hales Slough Area
"There is good paddling on Big Spirit in the Hales Slough Area where the last stand of native bulrushes exist in the Lakes area. This is a very sensitive environmental area and easy to paddle around the bulrushes without disturbing them. There is a launch ramp to access Big Spirit and one to access Hale's Slough 3."
---
3. Little Spirit
"Little Spirit is an overlooked paddling gem in the Lakes area. Unfortunately it has only one public access and that is just across the border in Minnesota on the northeast corner of Little Spirit. Some folks access it off the road that runs between it and Big Spirit. Little Spirit has 10 miles of shoreline with very little development and has a myriad of little bays to explore. It is also an amazing ecosystem and you'll see a variety of waterfowl, birds, deer and an occasional coyote. There is often a large flock of pelicans on the lake before they continue their migration to Canada for the summer."
---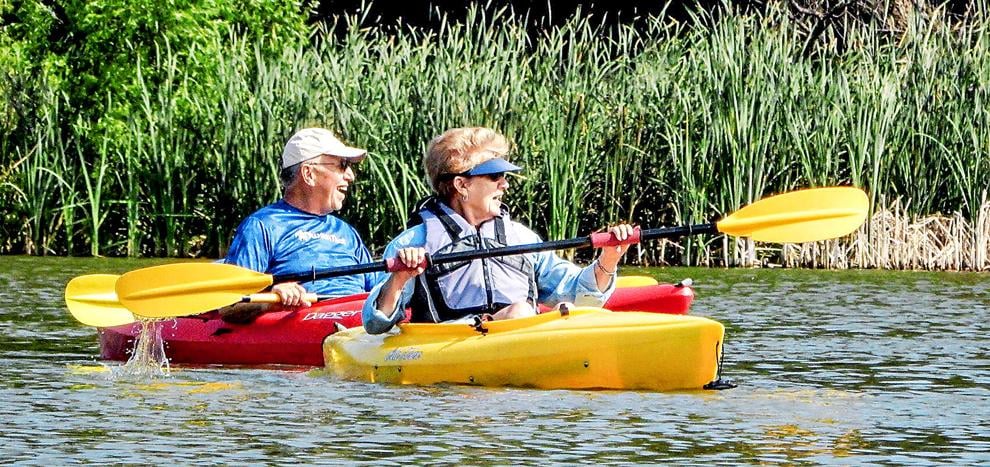 4. Center Lake
"Center Lake is a smaller lake hidden from view by the commercial business homes and the Polaris Plant near the intersection of Highway 9 and Highway 71. It is also a good paddling venue right where you wouldn't expect it. There is a lot of Iowa DNR land to the west of Center Lake and there is a boat ramp and public access on the west shore of Center Lake. There is an interesting wetlands area in that you can paddle back into from the northeast corner of the lake. This area is right behind the Polaris Plant and you'll see a number of birds, turtles and possibly a muskrat. You'd never guess a body of water behind a plant would be rich with wildlife and a viable ecosystem. This area is a testament to the diligence of the Iowa DNR in maintaining wildlife habitat and water quality."
---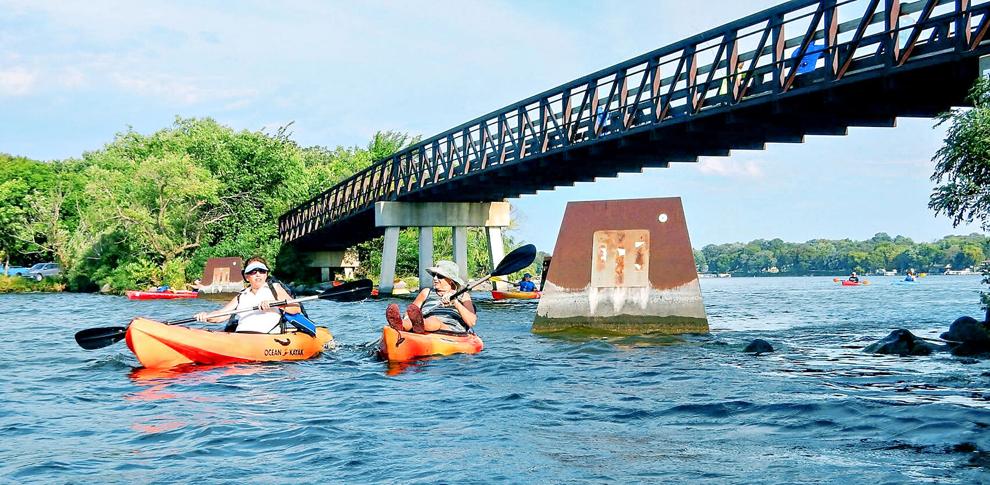 5. Upper, Lower Gar and Minnewashta
"Upper Gar, Minnewashta and Lower Gar are a chain of smaller lakes right in the heart of the Okoboji. There are access points for all three lakes and some paddlers like to launch at the boat ramp where Upper Gar connects with East Lake Okoboji near Triggs Resort. You can paddle the length of Upper Gar pass under a bridge and into Minnewashta, the largest of the three. Minnewashta does have a very developed shoreline but is still an enjoyable lake to paddle especially during the week and you can continue directly to Lower Gar or paddle around the east shoreline and return via the west shoreline. There is access to both Minnewashta and Lower Gar near the Trail Bridge on the south end of Minnewashta where it connects to Lower Gar. There is development on the south end of Lower Gar but a great deal of the lake is natural shoreline."
---
6. Diamond Lake North
"Diamond Lake North on Highway 86 just south of the Minnesota border is not a big lake but provides a very unique paddling experience. The Iowa DNR did a lake restoration project on it a few years ago. It is a wetlands that is the home to abundant waterfowl including the Trumpeter Swan. Diamond, while not a big lake, has an intricate system of cattails that are sort of like paddling through a maze and that is a part of why this little lake is so enjoyable."
---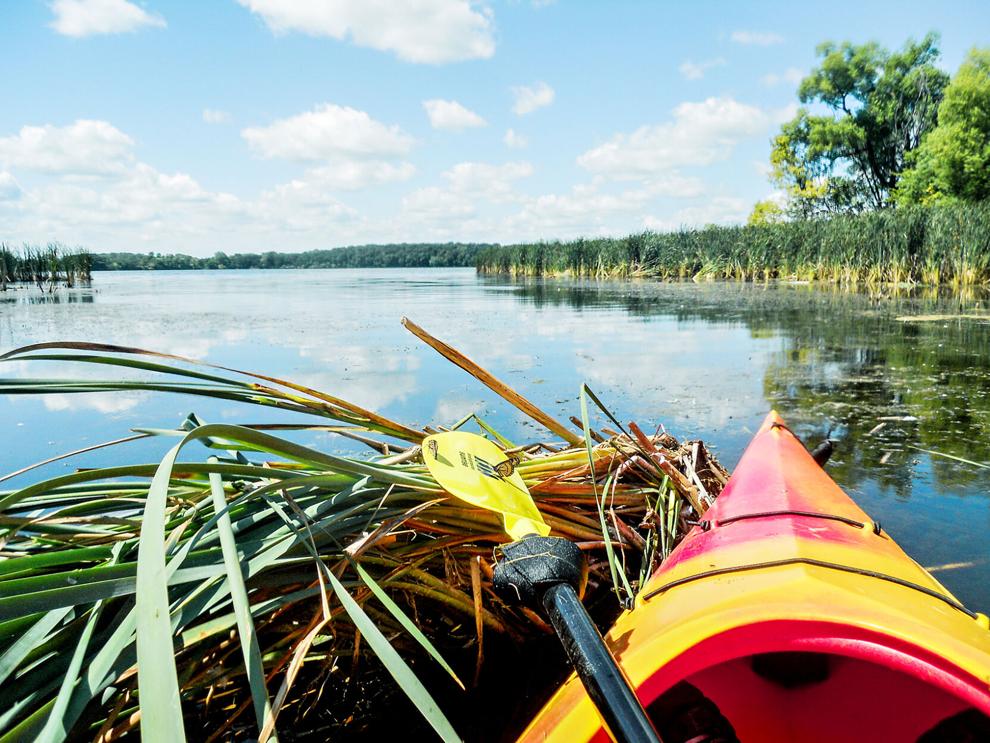 7. West Hottes, East Hottes and Marble Lake
"West Hottes, East Hottes and Marble Lake are three more lakes that you won't encounter any powerboats but will see plenty of wildlife and scenic shoreline. You can access West Hottes at the Kettleson Hogsback Wildlife Area. East Hottes and Marble Lake have accesses that are off of 240th, the road that runs alongside Big Spirit Lake. They are lakes that don't require one to be a strong paddler as they are to be enjoyed and are not lakes you'd hurry through so are another good venue for all paddlers. The Kettleson Hogsback has some good hiking trails that border these lakes."