7 places to drop anchor in the Iowa great lakes
Enjoying some time on the water is often priority number one during a summer visit to the Iowa Great Lakes.
In recent years for many folks that has meant jetting over to Millers Bay in West Okoboji Lake and staking out a spot for the day to swim and soak up the sun. While the spot's surge in popularity is undeniable, there are several other spots in the Iowa Great Lakes to stop for a swim, relax in the sunshine, or try to reel in a few fish. Here are a handful somewhat lesser known spots, some perhaps a bit off the beaten path and some not, but all sure to provide the summer fun that everyone heads to the Lakes to enjoy.
---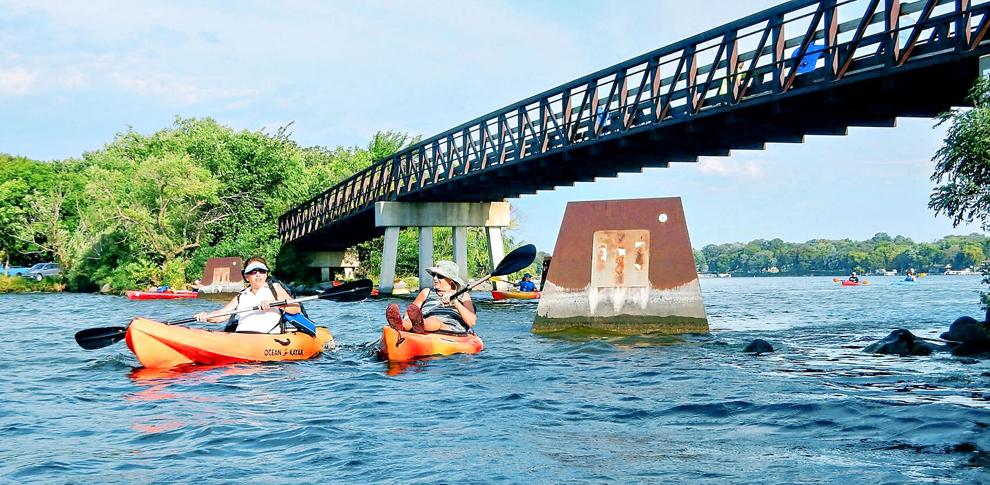 1. Make way for Minnewashta
This lake tucked in the middle of the lower chain between Upper and Lower Gar Lakes is perhaps the size of one of the bays on West Okoboji, maybe a bit smaller actually, but it shares the qualities that make all the bays good spots to drop anchor. It's generally protected from the elements, specifically the wind, on almost all sides. "Of course at Oak Hill we're right here on Minnewashta and it's a little beauty off the beaten path," said Colin Clark, general manager at Oak Hill. "If you're looking to get away from the hustle and bustle of the main chain of lakes it's a great place to go, especially on a nice, hot sunny day." Clark specifically mentioned the area near Christy Point on the south side of the lake as an area where people enjoy a nice open spot to tie up, swim and soak up some rays of summer sun.
---
2. East Okoboji (fishing)
This long and winding lake has plenty of places to catch a fish or two. Fishery Biologist Mike Hawkins mentioned the recently improved East Okoboji Island right around the corner from the Ritz and not far from Gingle's Point, another landmark from which to fish. "That point has a really nice drop off toward Bridges Bay," Hawkins said. "Another spot is by Stony Point almost in the middle of the channel over a nice rock pile. Those spots are going to be yellow bass, crappies, walleye, there really seems to be a good variety of fish on those spots, but it really depends on the time of year." Hawkins also highlighted the opportunity to reel in a trophy fish. "That time of year if someone is interested in trophy action for catfish there are some monsters in both East and West Okoboji. On East, that point by the Ritz, fishing that edge with a cut bait and just typical catfish tactics can be really good. That's a trophy opportunity — if someone wants an adventure for a 25-pound catfish, we've got them."
---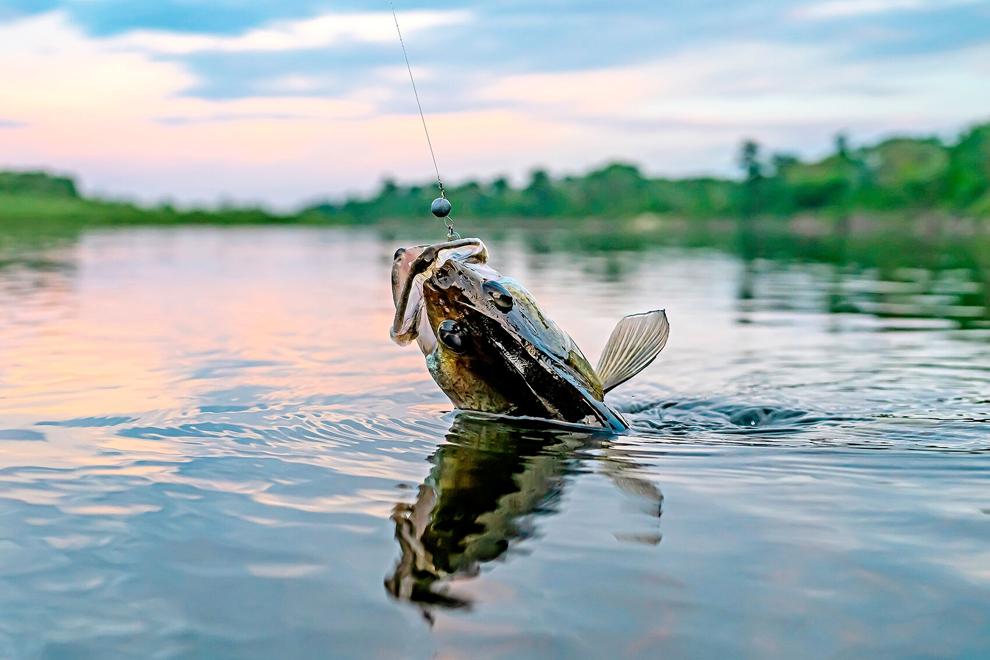 3. Big Spirit
On the largest natural lake in the state, we've stuck to fishing in regards to places to drop anchor, while there are also sure spots to park and go for a swim or relax in the sun. In terms of pursuing a fish or two, Hawkins had a few spots come to mind. Cottonwood Point was the first to the forefront, though he admitted it's much better in May and June than it is later in the summer. A nice, long point runs north to south up there and draws in a lot of fish according to Hawkins. In the vicinity of Reeds Run along the east shoreline of the lake are several rock reefs that are also good spots to park and cast for fish. "Our old contour maps for Big Spirit show a series of rock reefs and they go out pretty deep, so there's pretty good structure out deep in 17-18 feet of water and some shallow reefs in about 12-14 feet of water that are really good early on for smallies. Later in the summer time they're going to be out deeper," Hawkins said. Another spot isn't really a spot, per se, but simply finding fish and staying on top of them. "That time of year we typically get a bit of a perch bite, which doesn't make a lot of sense but we start seeing some caught and it's kind of just picking your spot out on the basin and trying a little jigging out there."
---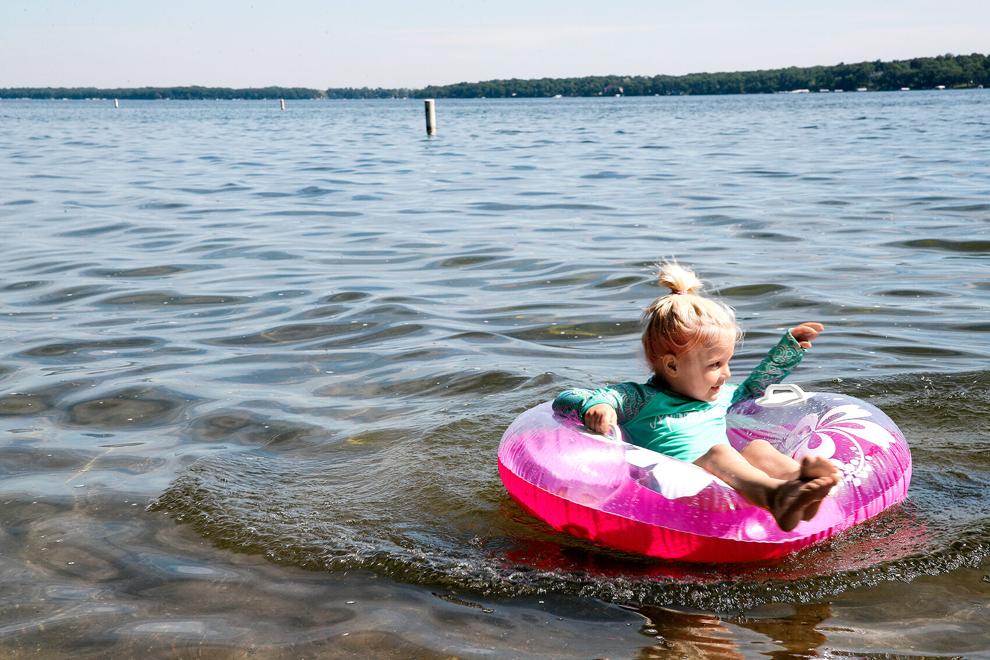 4. Gull Point
This spot on West Okoboji was mentioned by many for its fishing, kayaking, swimming and general opportunities for fun in the sun. Hawkins mentioned a drop off north of the point quite a bit off from the Lake Patrol station that drops from 13 feet to pretty deep water. "The drop off is quite long and runs north to south and just be dynamite in the summer," Hawkins said. "It's mainly a good smallmouth bass spot, but also big bluegill, maybe a northern pike or two. That's actually where I anchor myself. It's a great spot to drop anchor and vertical fish." Trevor Johnson, a marketing specialist with Parks Marina, mentioned the Gull Point area as a favorite spot for kayaking as one can generally avoid the wind and explore the nearby canals. This is maybe an exception to the premise of "dropping anchor" but it's getting a pass as it pertains to exploring a specific area of the Iowa Great Lakes rather than cruising across a long distance. Gull Point also makes a great spot for cutting off the engine, staying put and going for a swim. In fact, the area has a bit of a history in that regard. "Gull Point used to be the big time spot until Millers Bay," said Collin Clark, general manager at Oak Hill. "When I was growing up on the lake, that was the spot to tie up and hang out."
---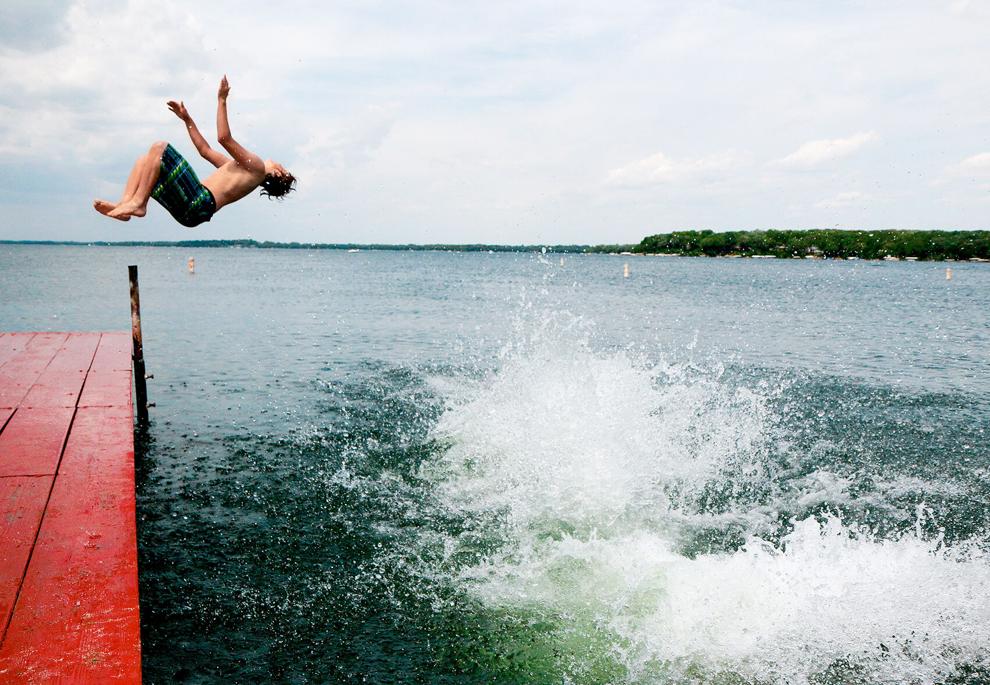 5. All those other bays
Some large, some small, some not easily noticed on a cruise around the Lakes, there are several bays up and down West Okoboji offering calmer waters off the main body of the lake ideal for a spot to drop anchor. Rebecca Peters, director of Okoboji Tourism, highlights Emerson Bay as a good spot as well as Browns Bay down by Terrace Park as always being a lovely area, in addition to another spot some might not consider as a stopping point during a cruise around the lake. "Up on the northwest side of West, near maybe the Egralharve area. It's not quite a bay, but it's tucked in there and there always seems to be some boats anchored in there." Protection from the winds, whatever direction they may be blowing is what makes the bays ideal locations. Trevor Johnson, a marketing specialist with Parks Marina, also highlighted Emerson Bay as a great spot, as well as Echo Bay and the north bay in the Triboji area. Hawkins says many of the bays can be great spots to stop for fishing as well. "Bays like Millers and Haywards both have pretty nice rock pile structures. They may take a little bit of searching with electronics to find but will have big bluegills, smallmouth bass. Another thing to think about when we're talking later in the summer when it gets hot, if you can find small crawdads that time of year — that's killer bait and you can imagine the size of a bluegill you're going to catch on something like that."
---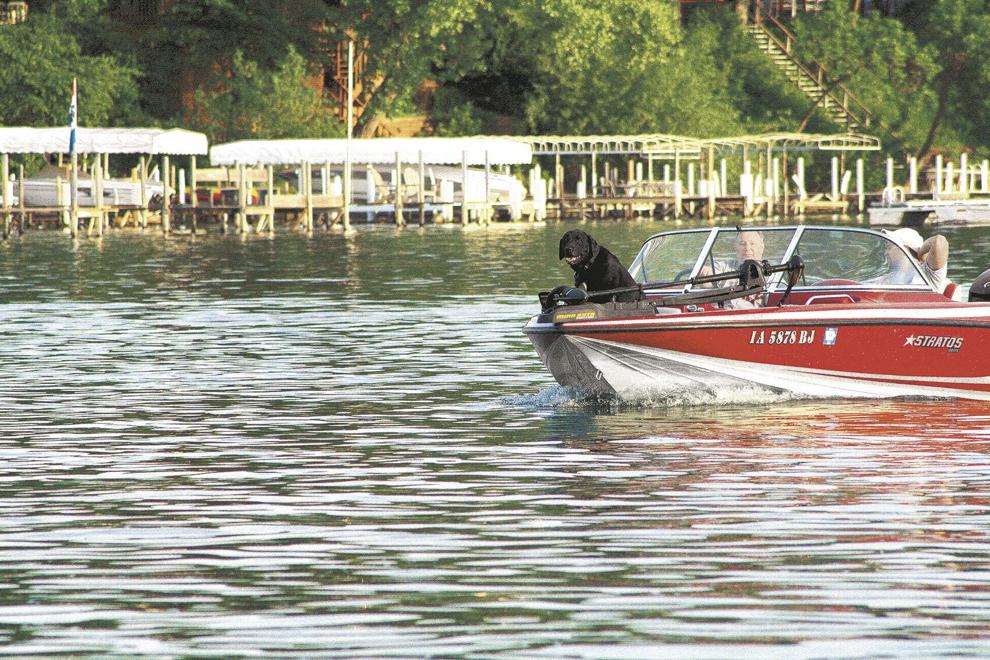 6. East Okoboji (not fishing)
If fishing isn't part of your plans there are also spots to drop anchor and enjoy a sunny summer afternoon on East Okoboji. Just up the shoreline from the Barefoot Bar there is a bit of a protected bay around from Stony Point that can be a great spot to slow things down. Clark at Oak Hill, as well as Okoboji Tourism director Rebecca Peters, also highlighted the area just off from Camp Foster. "It's kind of a great little spot in there," Clark said. "It's a nice spot, not on the main channel, and is calmer, more peaceful. On a busy Saturday you might have 10-15 boats tie up right in there."
---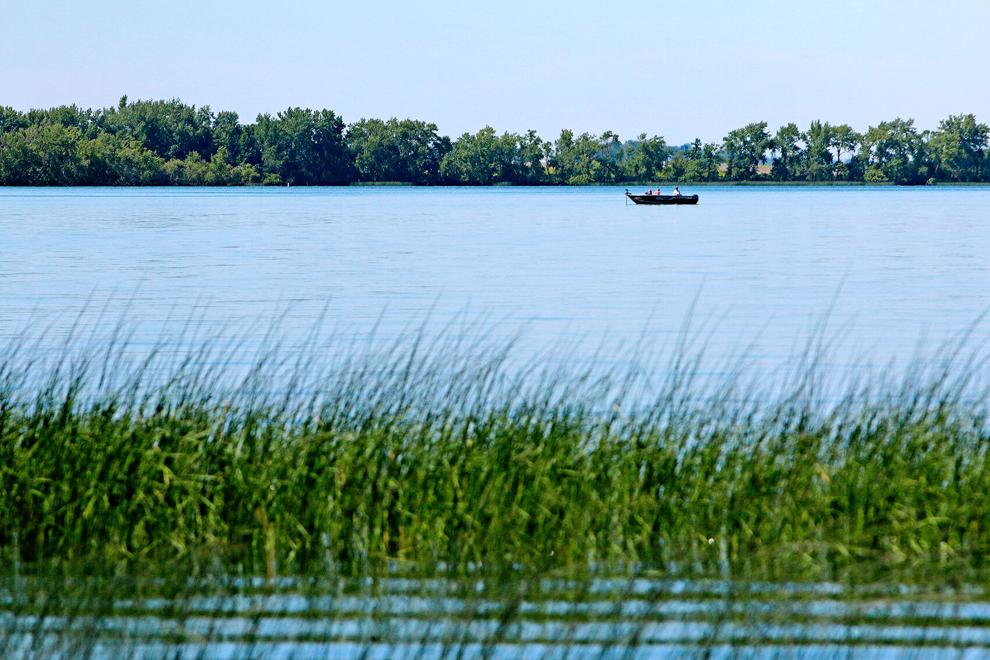 7. Where's the weed line?
This is sort of a choose-your-own-adventure spot to drop anchor and fish. According to Hawkins the outside of the weed line on any of the Iowa Great Lakes is generally a good spot to try. You'll just need to find out where that edge sits and see if any fish are about. "Use your electronics, start at shore and move out," Hawkins said. "Then mark the depth and it will be fairly consistent as you move up and down the shoreline and that's where a lot of predators hang out — crappies, big bluegills, big panfish. I did an hour dive with a spear gun on West Okoboji along the weed line and it's amazing how many fish are moving up and down — it's just like a highway."