Okoboji Bicycle Club explores the Iowa Great Lakes during summer
Whether it's from a seat on the Queen II, from your dancing spot out on Preservation Plaza grooving to a Live at the Lake concert or hiking through Kenue Park at the Dickinson County Nature Center — there are so many ways to explore the different areas of the Iowa Great Lakes.
One way is from the seat of a bicycle.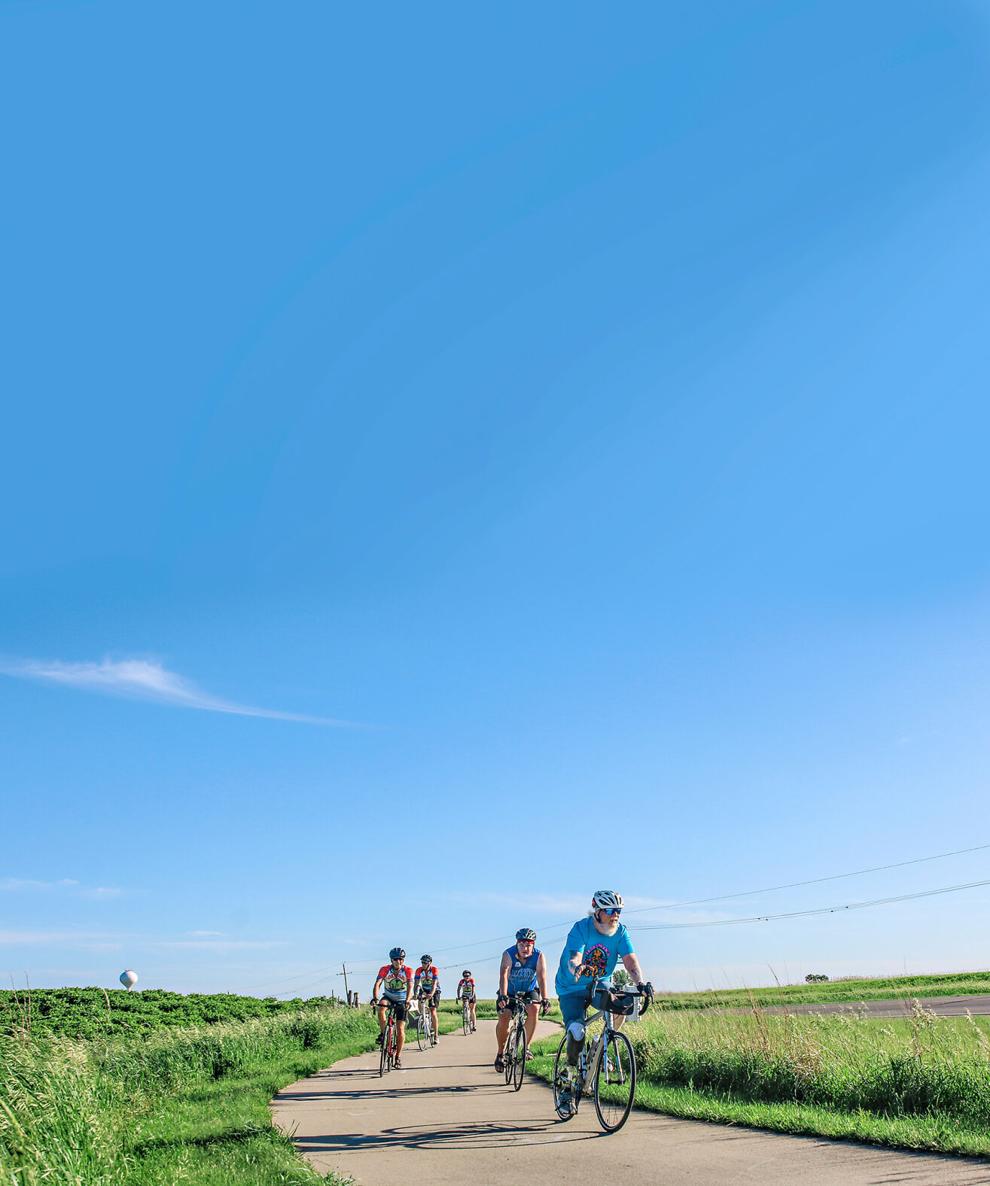 And one group is dedicated to doing what they can to foster that community of bicyclists as well as preserve the wonderful trail system that connects the Iowa Great Lakes.
We did a Q&A with Jesse Sheppard, who is one of the group's leaders.
Q: What is the Okoboji Bicycle Club?
A: A group of cyclists that support our local community and trail systems by giving back to the community as much as we can. We attend local trail meetings, fundraisers and new trailhead debuts.
Q: How did it get started? When did it start?
A: After RAGBRAI 10 (1982) went through Milford on its way to overnight at Estherville, people became interested in organizing a bicycle club to ride RAGBRAI. We organized the first Campus Ride. We would get together to ride and train for RAGBRAI. Okoboji Bicycle Club was established in 1983.
Q: How many people join in on your rides?
A: 10-20. Looking to increase this number by making people more aware of our weekly rides. We ride no matter how many people show up.
Q: How long are the rides?
A: We ride 15-20 miles. Causal ride average speed 12-15 m.p.h. Ride the trails with a refreshment stop. Meet up for drinks and food at the end.
Q: When do the rides happen (every week all year long?)
A: Start riding mid-May to the end of September yearly. We ride every Wednesday night. Start riding at 6 p.m. Meet at the Arnolds Park Pavilion at the very top of the promenade walkway near the emporium, under the Arnolds Park Promenade archway. Ride finishes around 8.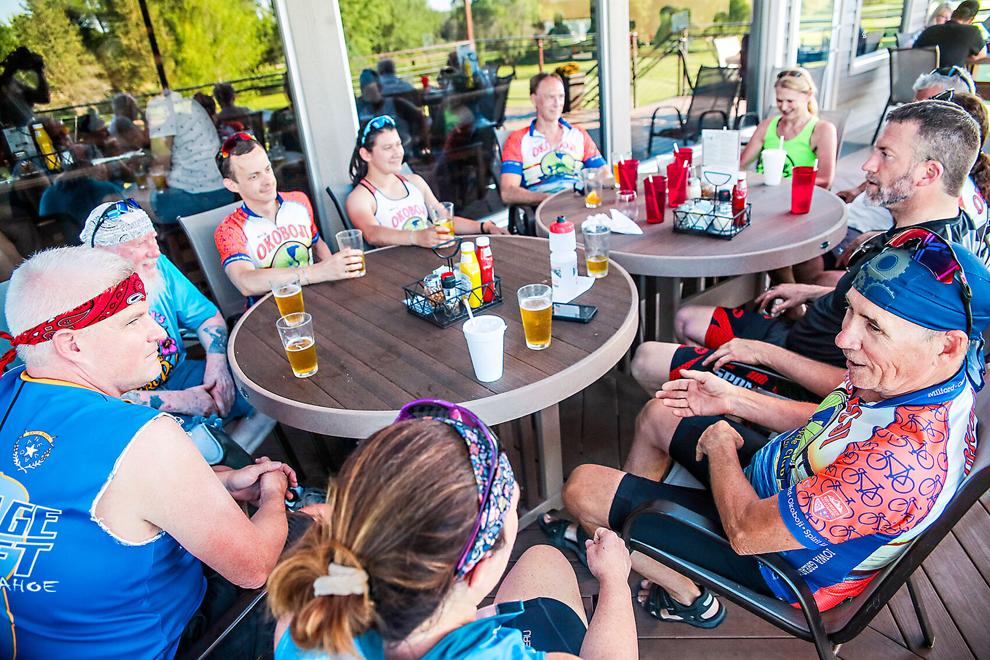 Q: What's your favorite thing about being a part of this group?
A: It's an event each week to look forward to riding and socializing with fellow cyclists.
Q: What are some of the most fun rides you've been on?
A: The most fun rides would be the local Iowa Great Lakes rides including the University of Okoboji Cycling Classic Campus Bike Ride, BRASL, Oktoberfest, and Sportsmans Tiki Ride. As well as RAGBRAI.
Q: Where's your favorite place to ride?
A: Around West Okoboji.
Q: What do you have to do to become a member of the club?
A: To join our cycling club, our annual dues are $10 for a single or $20 for a family membership. We sponsor weekly rides, do some Sunday Funday rides, have a club jersey available for sale, have a RAGBRAI registration page, and make a contribution to RAGBRAI Dream Team. Last year we gave a donation to the RAGBRAI sculpture that will be in place this Spring in the Gray's Lake area of Des Moines. We are interested in raising money and making a donation for at least one repair station on the Dickinson County Trail System. We would eventually like to make a donation for two stations.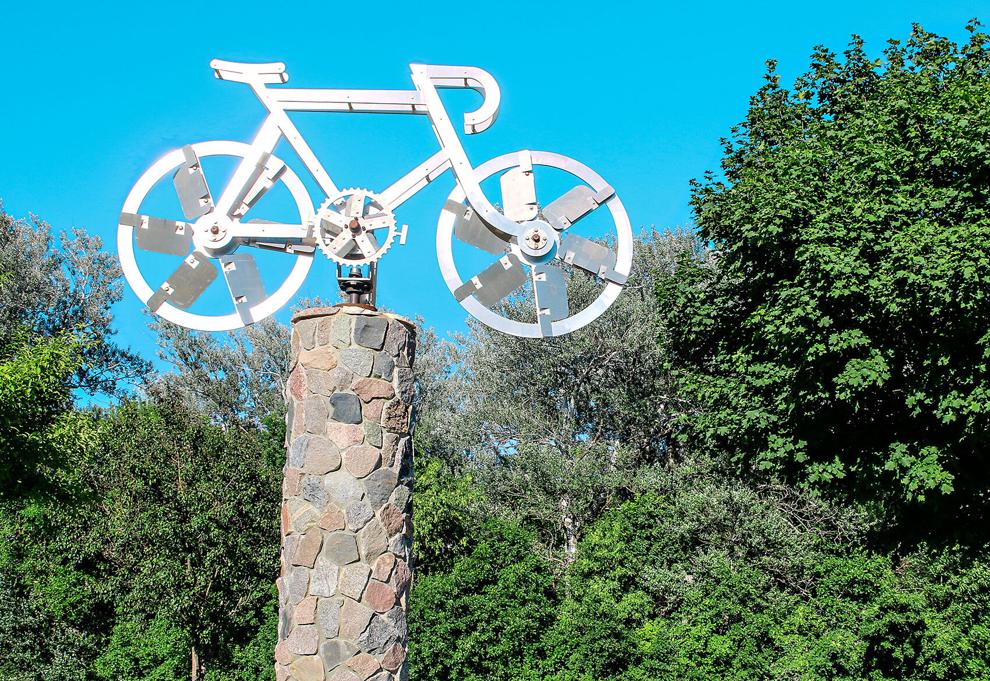 Q: Anything else we should know?
A: Cyclists from 18-70 years old have joined our weekly rides, with the average being around 45 years old.