When Marcy Costello came to the United States as a foreign exchange student from Lima, Peru, at the age of 16 she had dreams. She wanted to experience everything America had to offer before heading home.
Little did she know that it was just the beginning of her adventure and that she would realize one of her dreams in a small Iowa town a little more than 20 years later by opening her own jewelry store and boutique, dellapina, in the Central Emporium in Arnolds Park.
"I came to Lakefield, MN, to Mrs. Kathryn Costello's house on Jan. 7, 1987 for four months, and it was an exchange program with the Lion's club. When I came she was a widower, and she had three grown up kids already," Marcy said.
She enjoyed her time in the U.S., a little too much, according to Marcy.
"I come a size seven and four months later, I left a size 13. Because I wanted to try everything that I saw in the movies," Marcy said with a laugh.
It was her father's wish as much as Marcy's that pushed her to travel and see more of the world.
"My dad said, 'You need to get out of here and see something else. See other realities.' Because when you go on vacation, it's fun, fun, fun, but when you go and live a period of time, you get a different perspective," Marcy said. "I'm pretty thankful and grateful that he gave the four kids the chance to get out and see the world."
After returning to Peru, she went back to work for the family business of designing and manufacturing sterling silver jewelry and other items. She studied international business administration and design in college and that's exactly what she did for her family's company.
"My father owns a Peruvian Sterling Silver factory with more than eighty years of tradition. We are craftsmen. Most of the things are handmade. And my family comes from Italy, Peruvian-Italian, and we have lots of passion for what we do," Marcy said. "The metal comes from the Andes of Peru, it's the finest silver in the world. We produce it all by hand. We melt it with the ancient techniques. Anything you want in silver, I can do it."
She kept in touch with the Costello family over the years.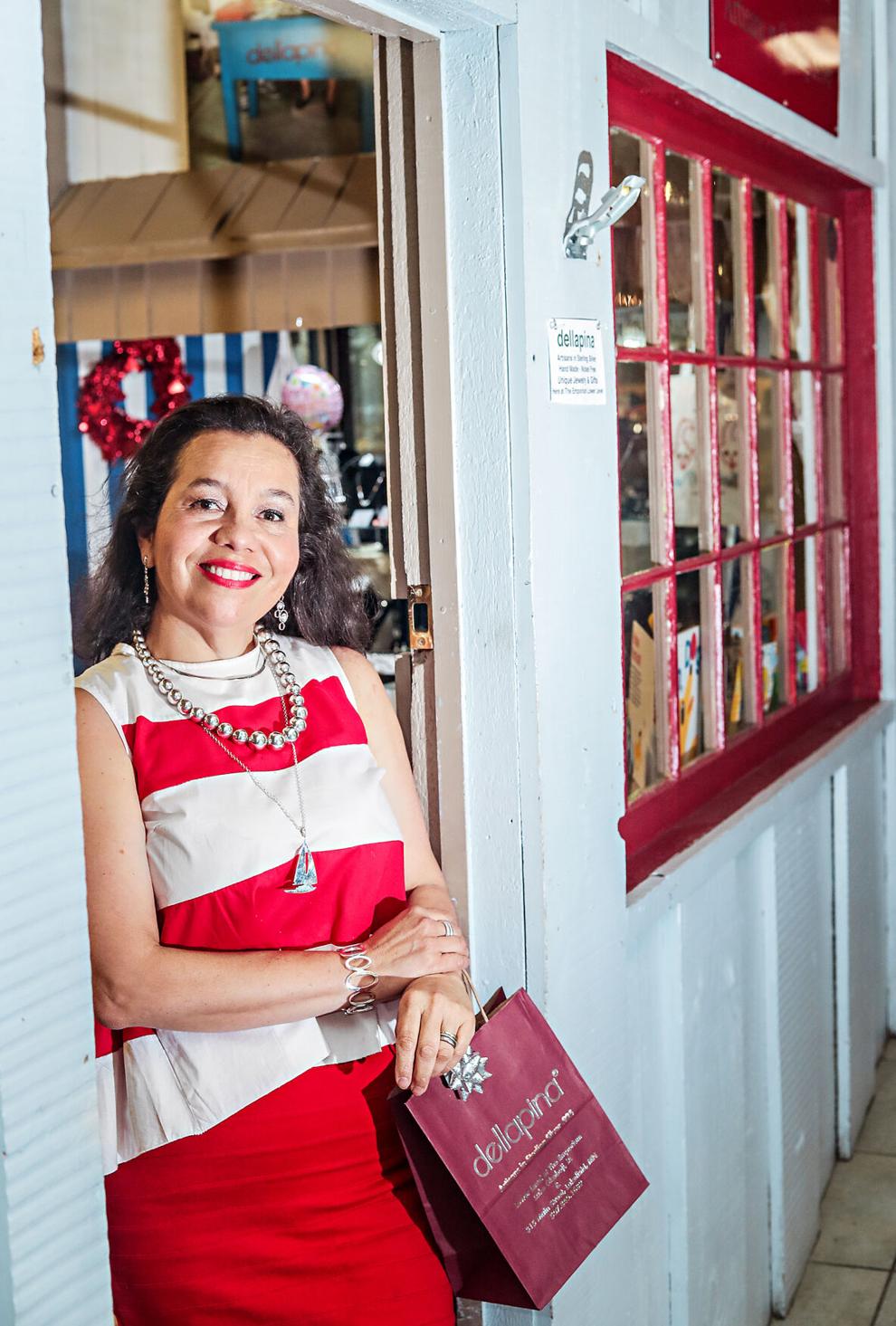 In 1995, she married and moved to Colorado where she had a son. She moved back to Peru in 1996 after divorcing her husband, but kept her status as a resident of the U.S. She would travel between the United State and Peru frequently until her son was eight and then she decided to move to the United States to take the test and earn her citizenship.
She moved back to Lakefield, MN, and back in with Kathryn Costello in 2006.
"I never cook in my life. I never did nothing, because in Peru we have maids, so I learned from scratch. I bring my cooking cooks and I learn," Marcy said.
Kathryn's son, Patrick, for one, really enjoyed her cooking.
"Every day for a year, he came for lunch and for supper," Marcy said. "After many months, my eight year old said, 'Mom, you should marry Patrick.'"
It wasn't right at that time, but not long after, Patrick and Marcy decided that they weren't just good friends and decided to get married.
She also impressed other people with her cooking and hosted cooking classes which led to an opportunity.
"Every time I offer a class, I always tell the group that if they want to come to Peru, we host them and that year six of them took the offer," Marcy said. "One of the ladies owned the Hallmark store in Windom and after she went to my dad's factory she said, 'I'm going to place and order right now for my store. She was my first order.'"
Marcy was inspired from that experience to sell her family's jewelry at trade shows, to corporations as gifts and much more in the U.S.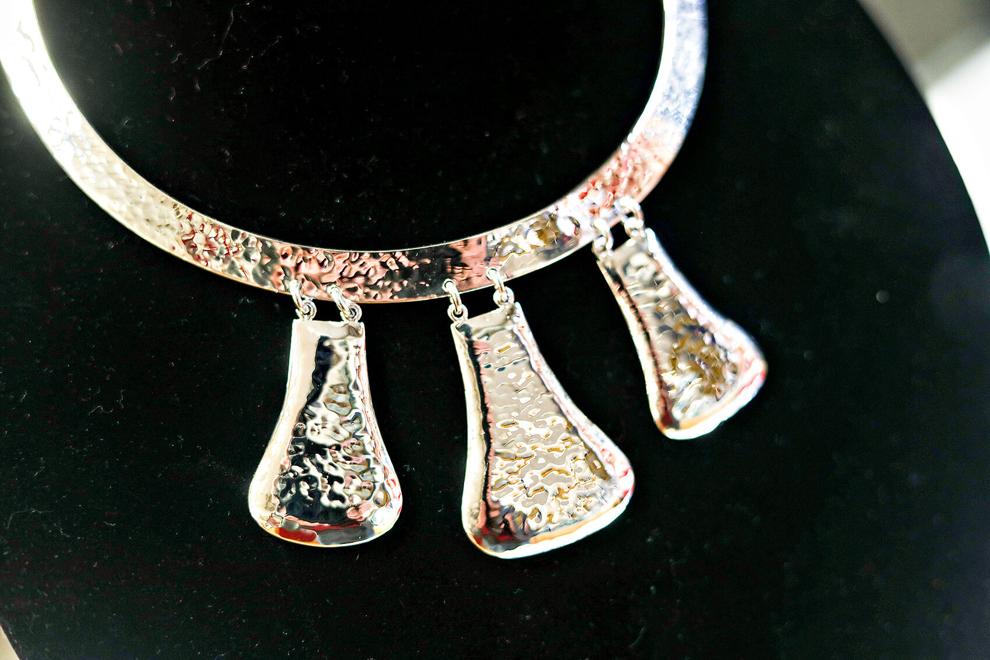 Then fate and God gave Marcy the chance to fulfill one of her dreams.
Normally, Marcy spends February in Peru, but in 2011 she was in Minnesota.
"My husband decided to take me to The Gardens to celebrate my birthday, and I just kept thinking 'I cannot believe I am here, it is so cold!,'" she said with a laugh. "I run up the stairs and there I find a big window with a 'For Lease' sign."
She called the number on the sign and found out the storefront was a bookstore that was closing.
"It was a Tuesday and the lady said, 'Oh, someone is coming on Friday.' I said, 'But I'm here right now.'"
She got the keys for the space from the manager at The Gardens and as soon as she saw the space, she just knew.
"It was like a dream," Marcy said. "Sometimes God puts things right in front of you. That's what happened and my husband supported me 100 percent," Marcy said. "It's been 10 years. It's my 10th anniversary in that space."
At her shop in Arnolds Park and in the store in Lakefield, MN, she opened a few years later, she sells jewelry pieces that have been handmade by her family in Peru. She has a number of unique Okoboji-themed designs in solid sterling silver .925 Nickel Free, custom pieces and few gold special order pieces. The store also carries a number of other Peruvian pieces made out of alpaca like scarves, sweaters, hats and more.
There is a small corner dedicated to books and a kids section with Peruvian hand puppets, toys and more.
After 10 years, Marcy is happy to still be living the dream.
"I will say, that was my dream come true — for me that was my American dream — being in Okoboji," Marcy said.