"Sleigh bells ring, are you listening?

In the lane, snow is glistening

A beautiful sight, we're happy tonight

Walking in a winter wonderland"
One of the many delights of the Christmas season is the opportunity to take a walk in a winter wonderland.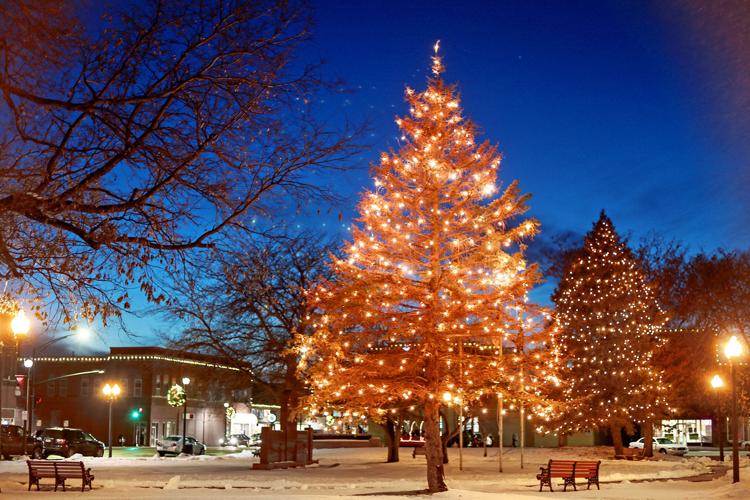 In the case of the Emmet County community of Estherville, that opportunity takes the form of a holiday stroll around a town square crisscrossed with Christmas lights.
For a few hours on a December evening the town hosts Winter Nights, Holiday Lights.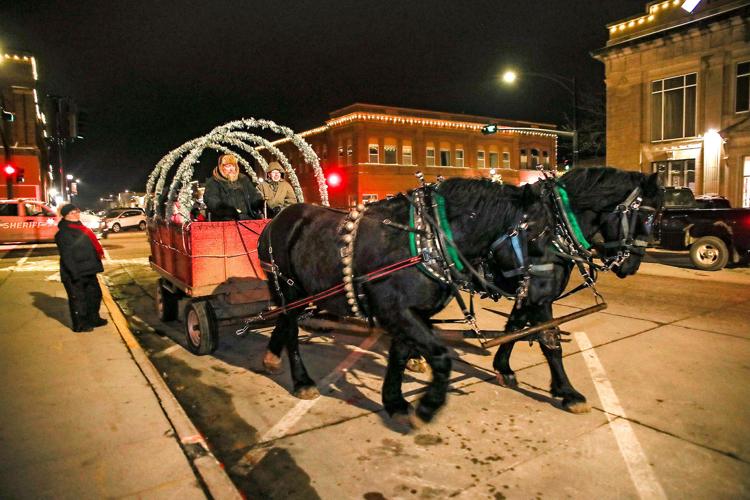 Sleigh bells indeed ring and the clopping of hooves can be heard as visitors have the chance to cruise around town in a horse-drawn carriage as well as relay their Christmas wishes in person during a visit to Santa's House.
Christmas trees and holiday displays fill the storefront windows with holiday cheer.
The sounds of Christmas songs fill the crisp and cold night air.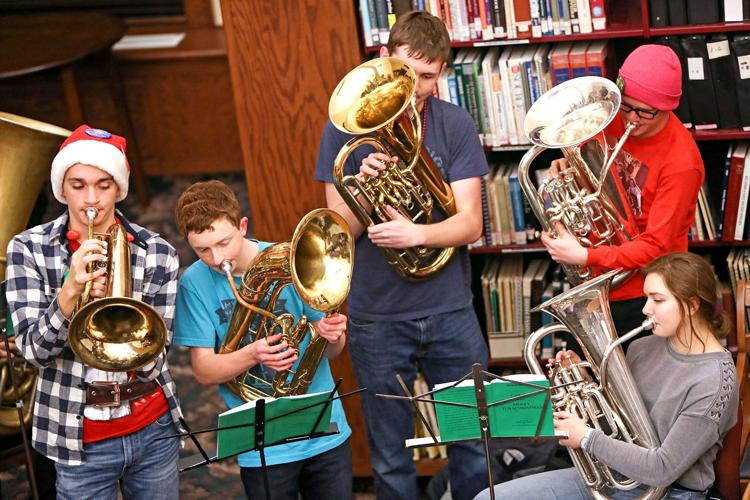 Some of those carols carry a unique tune as TubaChristmas musicians take on two evening performances to help spread the joy of the season through their unique sound.
Visitors eventually go forth full of Christmas joy and happy for more of the holiday season ahead.
"Later on, we'll conspire

As we dream, by the fire

To face unafraid

The plans that we've made

Walking in a winter wonderland"