The consuming darkness of winter makes the nights seem endless. People snuggle down and stay in because after the sun goes down there isn't much to see.
Or is there?
During the evenings leading up to Christmas on an acreage outside of LeMars, there is certainly a sight to behold.
As many as 200,000 Christmas lights are wrapped around 28 trees, 50 bushes and lines of fencing. There are also 700 blow molds, 240 lighted sculptures and much more.
It's Christmas Acres.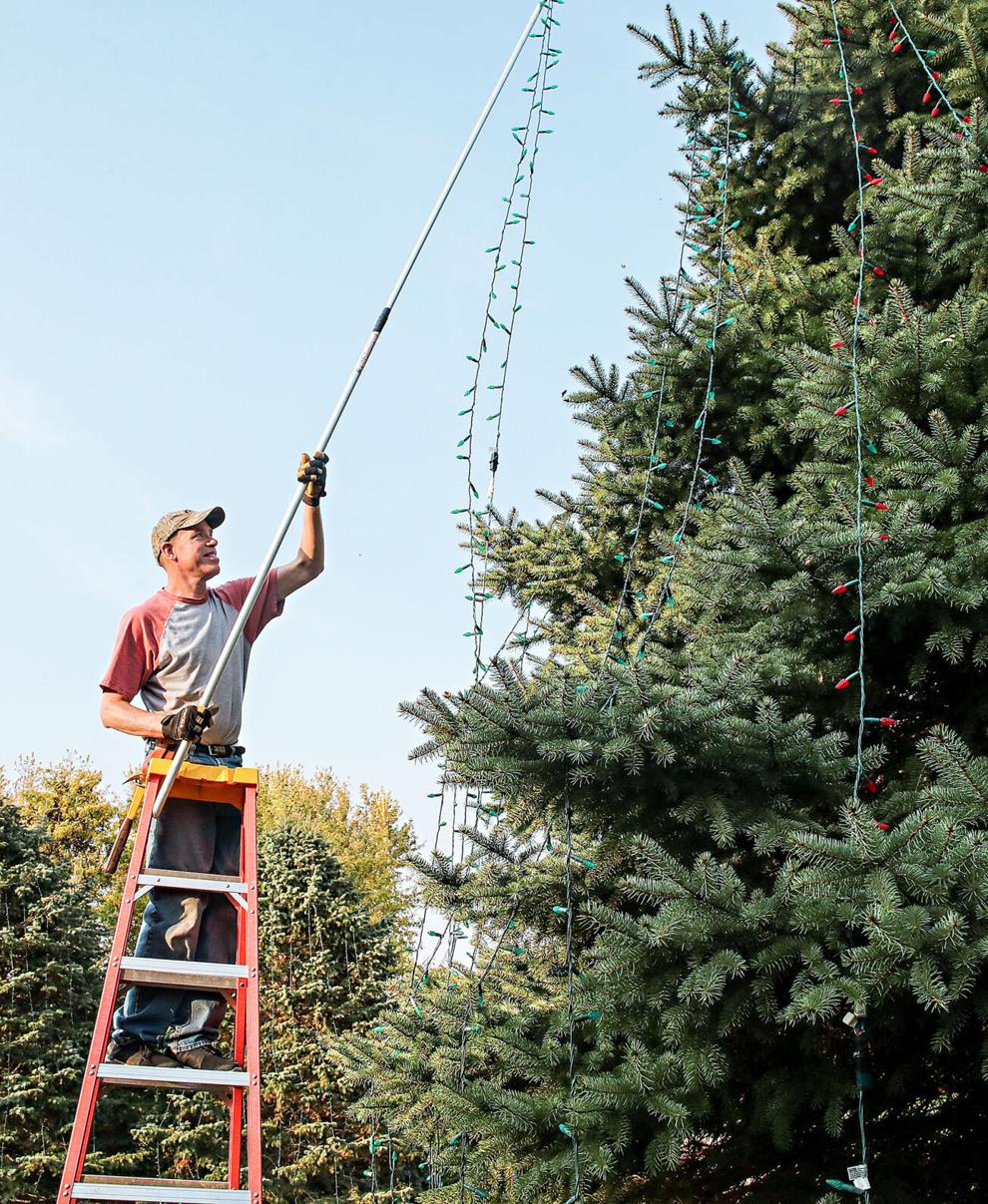 Christmas Acres is the passion project of the Scheitler family. Rob, Joyce and Shaunna work all year long to bring Christmas Acres alive during the holiday season. They turn on the lights the Saturday before Thanksgiving and they are on every night the month of December.
Christmas Acres got its start when Rob was a young child and his passion for Christmas lights and decorations was born.
"When I was a kid I had a fascination with Christmas. We hung a few lights in the house and then we added more lights and a few blow molds and then my dad got into it. Then we had lights everywhere," Rob said. "We had lights on all the hog barns, the grain bins, the fencing — everything."
Then when Rob and his family built their home on a part of the family's acreage about 24 years ago, Rob's dad told them to take all of the Christmas decorations to use at their house.
"It started with a few things at our place but as the landscaping came in and the trees grew we added more and more each year," Rob said.
It started with just their yard, but it has expanded way beyond that now.
"It has gotten so big now. We are into the neighbor's property in the north in their field and across the road into our neighbor's field and extended south into our own fields now, Rob said. "It's probably a good two-and-a-half to three acres total with everything now."
Those few acres are packed with Christmas.
The family has bought items to add to Christmas Acres and over the years many people have donated items to their efforts. Because of this, their collection is wide and varied and will feature many unique items that you won't see anywhere else.
After getting things to add to the collection, Rob strips them all down, rewires, fixes things and replaces the old bulbs with LEDs to make them more efficient. Those are projects he tackles during the "off" months. He also does upkeep on the items already in their collection.
"I'm building and welding stuff all summer," Rob said. "People ask how many hours we put into this and I can't even calculate. It's not just the 10 weeks of setting it up, we work on this all summer long."
But once summer ends, it's Christmastime for the Scheitlers.
It takes a total of 10 weeks to put Christmas Acres all together.
"This year I started hanging the lights on Aug. 22," Rob said. "I work on it pretty much every day after work and every day on the weekends."
And the old adage of if you build it, they will come is certainly true of Christmas Acres.
Opening night last year saw about 900 people and traffic was backed up a quarter of a mile and people were walking the display, according to Rob.
One standout Saturday, they counted 3,335 people.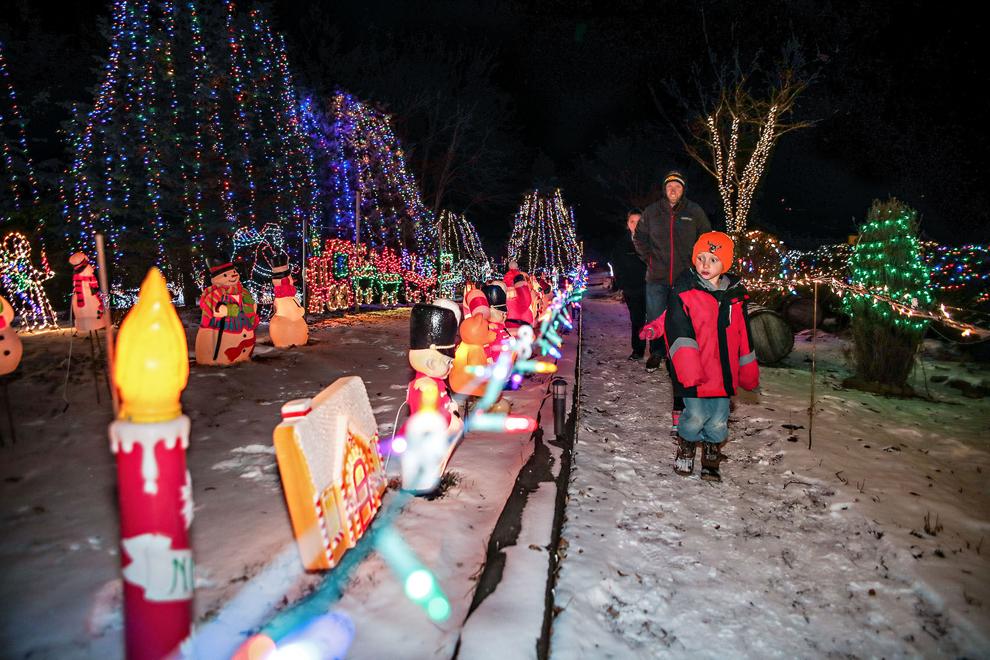 It takes about 45 minutes to see everything, according to Rob, and in addition to individual families who come through, they also see bus tours from Sioux Falls and Omaha. They've had limos, church buses, party buses and more travel to Christmas Acres from all over.
Christmas Acres has the lights on every night from 5-10 p.m. and while it is free to come and gaze in wonder, many people make donations and all of the donations go to the Christian Needs organization in LeMars. It is a group that offers those in need food baskets and clothing materials.
Since 2011, they've been able to donate more than $50,000 to the cause, all thanks to donations they receive.
People can drive by the display and watch from their car window or people are also invited to get out and explore. On the weekends, Rob has a bonfire going and every night there are also candy canes to hand out to the children.
Thanks to 15 speakers placed around the property, Christmas Acres features Christmas music as well.
Christmas Acres brings joy to thousands during the holiday season, and Rob says he often wonders what his dad would think about Christmas Acres.
"It just amazes me how it has grown. I lost my dad in 2006, and he used to sit in front of the bay window and watch all the cars going by in his rocking chair," Rob said. "I like to think that he can see what we are doing today. I would like to know what he thinks."
Christmas Acres is a monumental effort but Rob and his family do it just for the love of Christmas and sharing that love with others.
"I love meeting the people and the kids. I love it when you can hear the kids just screaming in the car because they are so excited," Rob said. "When we started we were just doing it because we enjoyed it and we liked giving people something to look at. It's still so much fun and we feel blessed that we are able to help out a great organization that helps so many people and to share what we love with other people."