The Graves family loves everything about Christmas.
They love the decorating, the baking, the Christmas cards — all of it.
"I love the smells, the baking, the giving gifts and trying to teach our kids more about the real meaning of Christmas," said Erika Graves.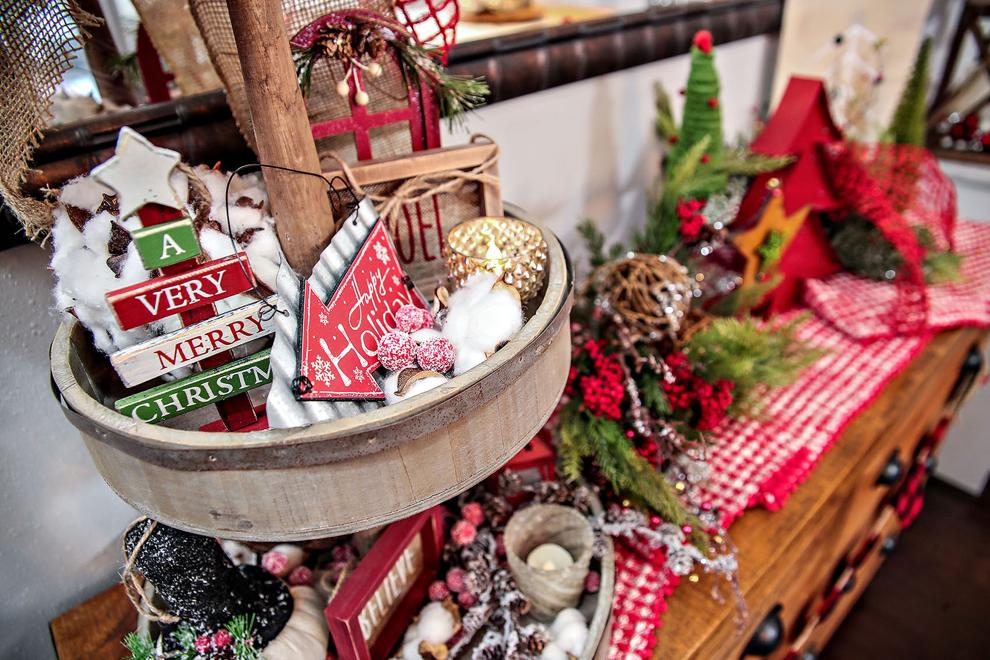 But with four busy boys, when it comes time to decking the halls, they choose quality over quantity. They focus on making the main living area of the house brim with Christmas cheer so that they have more time to enjoy the traditions of the holidays as a family.
Erika and Matt Graves, along with their four boys, have lived in their home in Spirit Lake for about three years, and the home plays host to many of their Christmas traditions.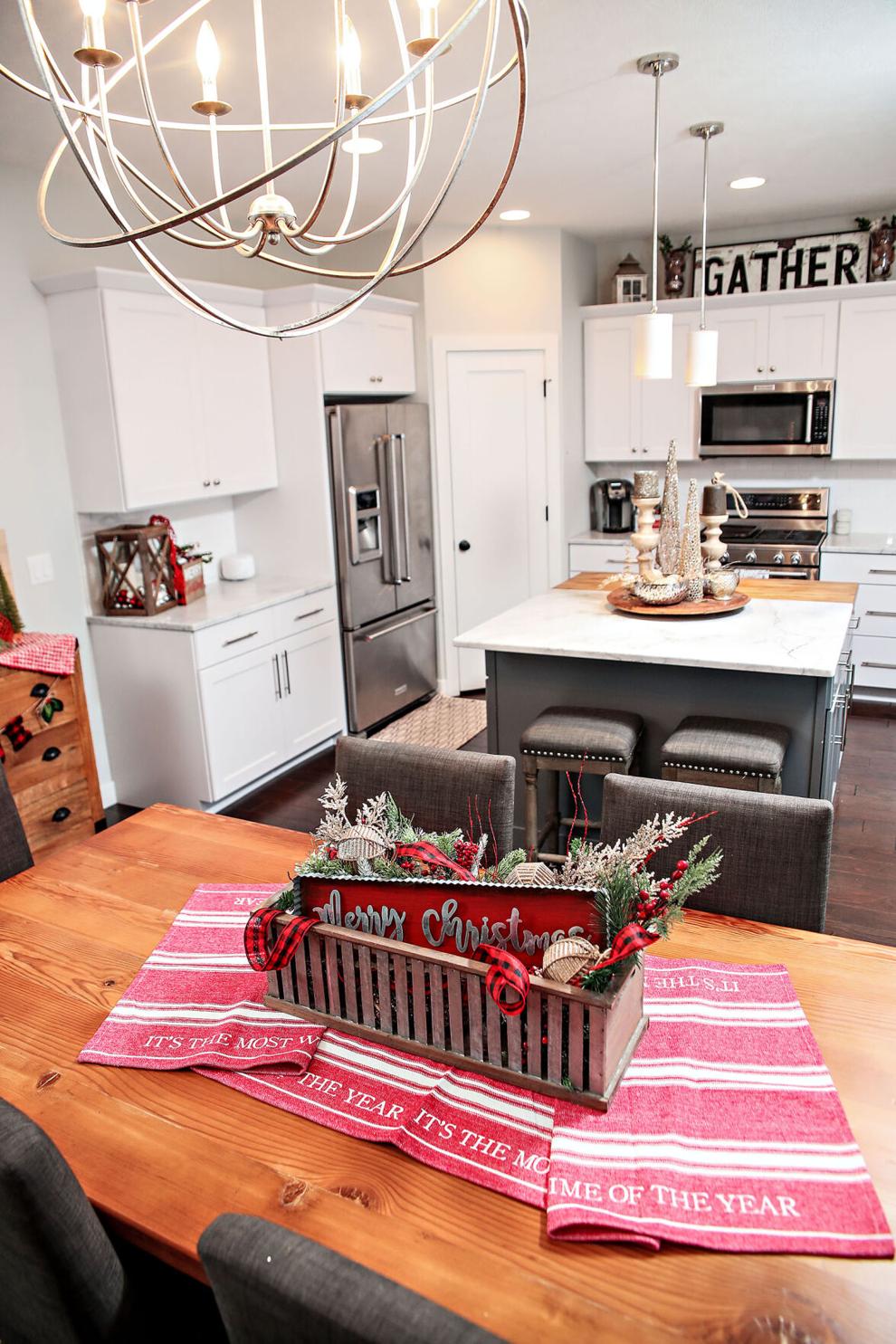 One tradition is that they enjoy getting a jump-start on the holiday.
"We decorate before Thanksgiving. The season is so short and if it brings you joy then why not?" Erika said. Last year, they decorated the weekend before Thanksgiving.
For Erika, the tree is her favorite part of the decorations because it holds so many memories.
"We always get a real tree. I love the smell of a real tree," Erika said. "The tree is probably my favorite also because of all the ornaments on it that mean so much to us. There are the ornaments the kids have made as well as my mother-in-law needle points decorations for each son each year since they were born. Their names and the year are on the back. It's always fun to get those out and divvy those up. She always has the new ones ready in the beginning of November."
The Graves family used to have two trees, but consolidated them about four years ago.
"We used to have mom's pretty tree upstairs and the kids' tree downstairs, but now we just have one tree and I like that better. We hang things wherever they want. If there's three on a branch, who cares? That's what makes it special," Erika said. "Pretty much everything on our tree has been handmade."
Their fireplace mantle holds all the stockings that were also made by Erika's mother-in-law. Each is unique and each is beautiful.
On each side of the fireplace stand shelves that are filled with fun Christmas decorations. There are other specific decorations in the space that hold special places in Erika's heart like the Nativity set that sits on a side table.
"We actually were given that Nativity set as a wedding gift. It's one of the favorite gifts that we got at our wedding," Erika said. "It means a lot to us."
Another seemingly simple decoration is a collection of four candles and some printed papers with greenery.
"We wanted to incorporate more of the meaning of Christmas into our lives so we don't have a traditional advent calendar, but we have a different lesson each week. On the Sundays of Advent, we light a candle and talk about what the real meaning of Christmas is," Erika said.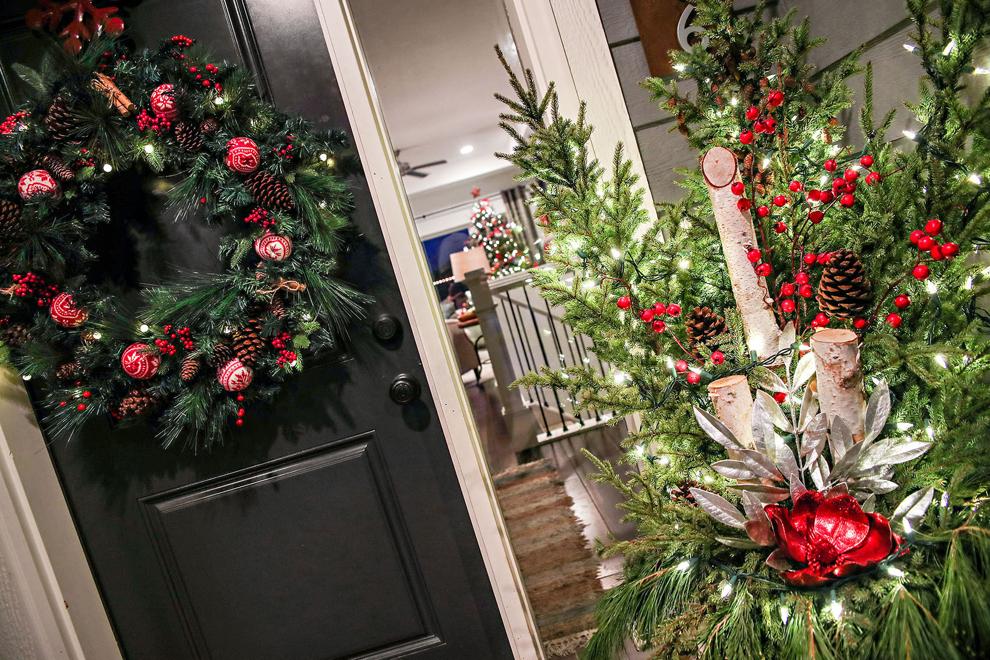 One way they teach the value of giving at Christmas is by adopting a family every year.
The point to doing things like the advent candles is to learn about the meaning of Christmas and to create memories. The Graves are serious about making family memories.
"That's one of the reasons that we travel — to make memories instead of just buying toys," Erika said. "We like to have experiences where we can make memories like we got Viking tickets for Christmas one year or do things like get Arnolds Park passes."
Making memories at Christmastime is special for the Graves.
"Christmas is my favorite season because the family loves doing things together like baking, decorations, hot chocolate, gingerbread houses and my kids love Christmas movies," Erika said. "I love going to the Christmas evening service as a family and looking at the Christmas lights. It's just a magical time of year to make memories."