Christmas decor always a big deal at the Den Herder home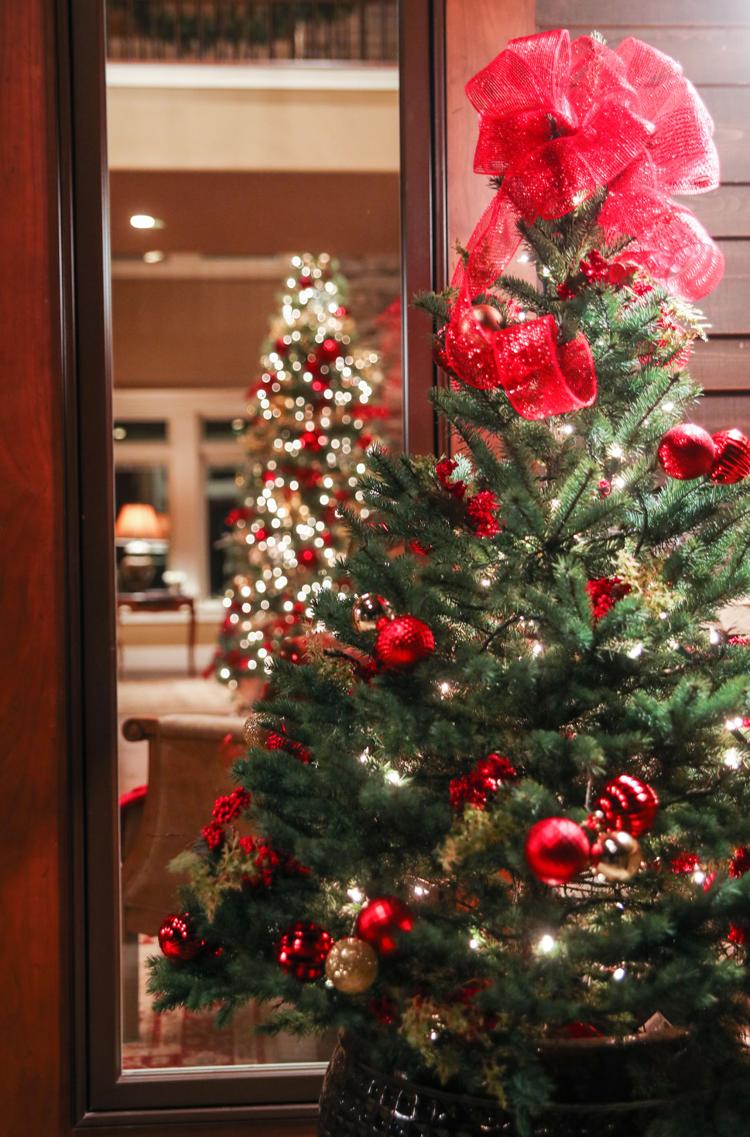 Sharee Den Herder has been decorating for Christmas for as long as she can remember.
"We used to stack presents to the ceiling. We always have made a big deal about it," Sharee said. "My mom would put stuff in every bedroom and every bathroom. It's just how I grew up."
Growing up in a town of 125 people with one church and not a whole lot to do, Sharee and her sisters relished the rush of the holiday season.
"A lot of times we were the only kids in town, so anything like that was important," Sharee said. "Decorating was a big deal and something we really enjoyed doing.
It was a tradition that went right along with attending the Christmas Eve church program, seeing Santa Claus come to town and baking lots of holiday treats.
And it's a tradition that Sharee has continued to look forward to year after year.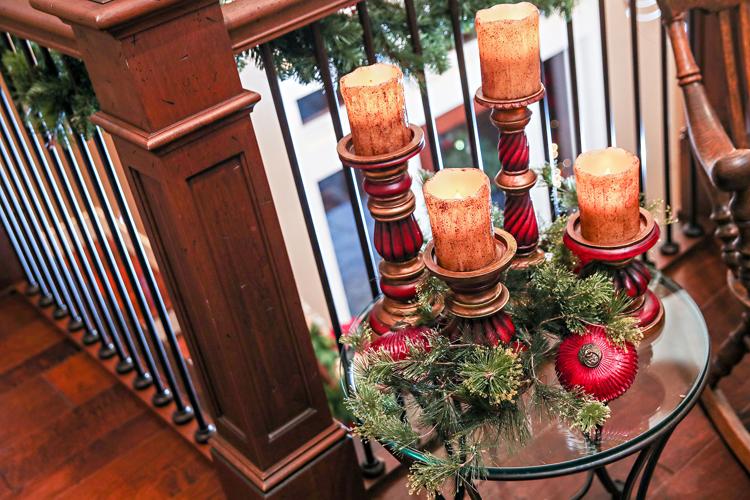 Sharee and her husband Larry moved into their West Lake Okoboji home in 2014 and she looks forward to this time each year. She typically starts decorating Thanksgiving weekend, if not the weekend before.
"As a whole, the season is quite joyful and that makes me excited to do these things," Sharee said.
Last season Sharee enlisted some help with two decorators from Homeology stopping by to lend a hand.
"I think it's fun to have someone else to talk it over with and I was kind of running out of ideas so it was nice and gave me an extra burst of energy," Sharee said.
Energy is certainly needed when you have as much Christmas decor as Den Herder. It doesn't all get put out each year, but it requires decision-making early in the process.
Den Herder often scours home decor magazines and Pinterest for ideas.
Ultimately the home's Christmas vibe combines equal elements of formality, fun and festivity.
Red and gold are the colors that tie it all together and perfectly compliment the home's naturally warm and cozy color scheme.
"My mom always decorated with blue, but I went with the red and gold, which are pretty much always the colors I use," Sharee said.
Walking through the front door what stands out first is the tree. The 10-footer with red bulbs, gold garlands and a small village around the base, stands tall right next to the fireplace in the living room.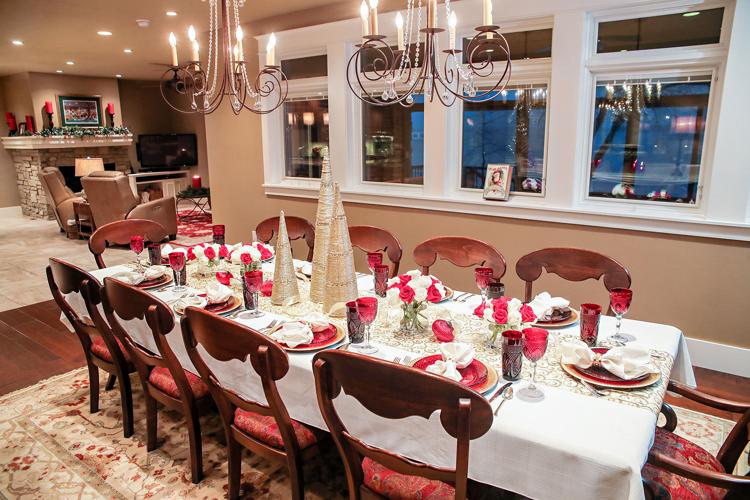 "I thought I was going to get a smaller one, but got the big one instead," Sharee said. "It's a gorgeous tree. The little village around the tree are gifts I've received from our kids over the years."
It's a new spot for the tree, which used to sit right in the entryway near the staircase. Now more open, the staircase is home to 13 stockings, one each for Sharee, Larry, their children and grandchildren.
"We always had homemade stockings over the fireplace growing up. This really helps decorate the stairway especially when we don't put lights on it," Sharee said.
Decor is kept simple in the master bedroom and main floor bathroom where just a few Christmas touches go a long way.
Past the living room, where a piano can automatically play classic Christmas carols during the holiday season, is the formal dining room.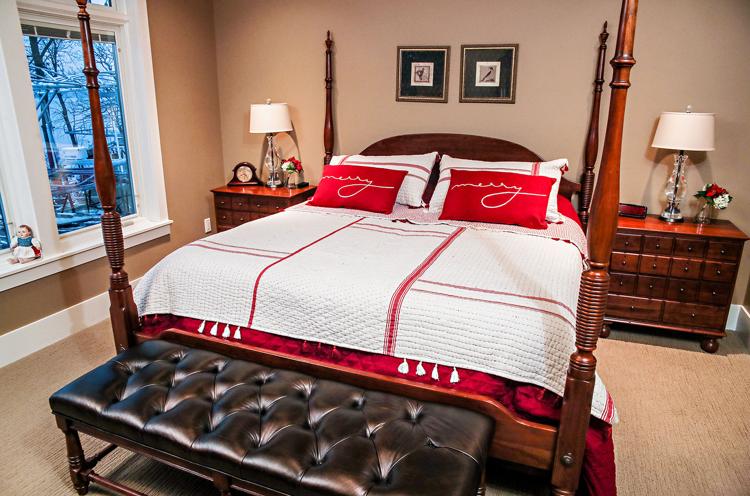 With places set for 10, it's easy to envision family and friends gathered around a huge Christmas ham and all the accompanying side dishes and desserts.
The red and gold color theme continues here right down to the dinner plates themselves.
"The living room is a bit more formal and I like the dining room to look a little more formal too," Sharee said.
Heading past the table, the kitchen and smaller sitting area, as well as the three season room all have their own hints of the holiday season.
Red throw pillows, a small Christmas tree, candles and jars of candy.
"I have to light candles — that's one of my favorite things," Sharee said.
Each are strategically placed and ensure the Christmas spirit is alive at every turn.
Heading downstairs a collection of Snowbabies catches the eye on the landing. It's a perfect placement and in a way signals the transition from the more formal upstairs setup to a more whimsical vibe on the lower level.
"The collection of Snowbabies are mostly presents from the past 10 years or so and I think they look really cute there," Sharee said. "When we didn't go to Florida in the winter I would leave them out until Valentine's Day."
Downstairs is the domain of the Den Herder grandchildren with the decor to match.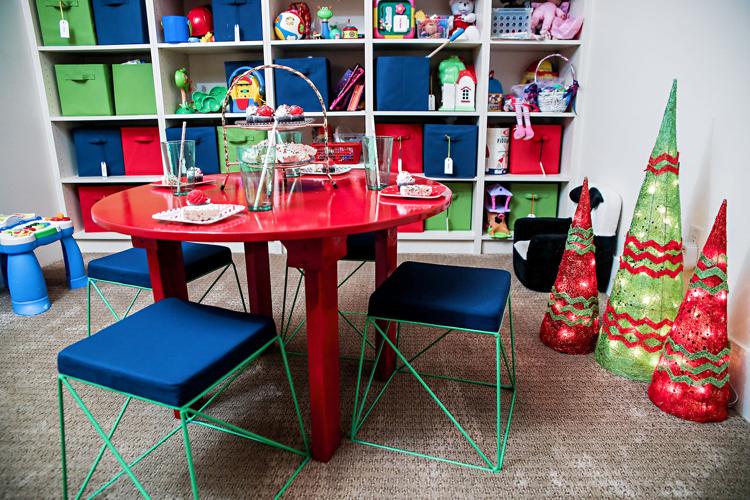 The toy room invokes Dr. Seuss with its bright colors and decorative pieces while a Charlie Brown-style Christmas tree looks right at home next to the bunk beds in the bedroom.
Sharee has plenty more she could put out if she wanted, and some years she does exactly that.
"It's a lot of fun and more exciting to put it all out, but then it's a lot of work to put it all away!" Sharee said with a laugh.