Seven for 7
In case you haven't noticed, summer's clipping along just a little too quickly. July is here and the heart of summer is upon us. Have you walked barefoot through the grass? Roasted marshmallows for a s'more? Watched for falling stars? Those are suggestions you can do anywhere, but once again we've assembled ideas unique to the Iowa Great Lakes. For the 2019 installment of Seven for 7 we introduce you to flavorful appetizers, spa treatments, men's fashion essentials, places to hike, things to ride, fishing guides and rainy day activities for kids. Let the good times roll!
---
Must-have items to complete a gentleman's look for summer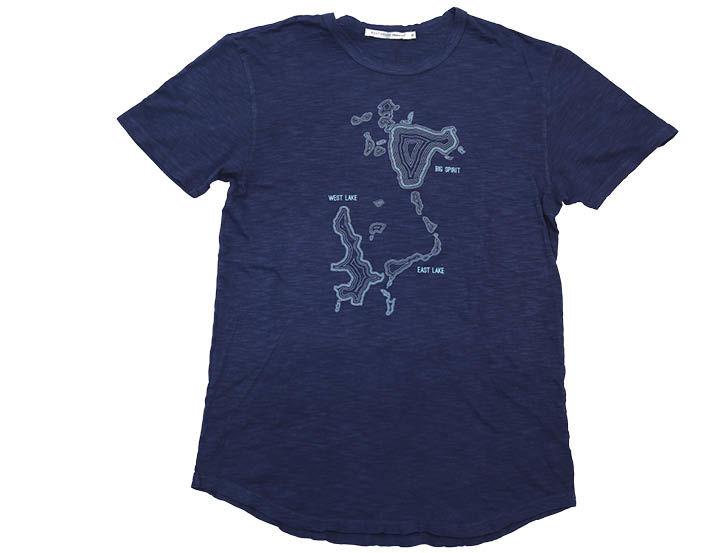 1. All day, every day
With a rounded hem that's a new trend in men's T-shirts, this navy blue option shows an aerial view of the Iowa Great Lakes. Plus, it's super soft. We want to live in this tee all day, every day.
T-Shirt with Aerial Map of the Iowa Great Lakes $38, Boat House Apparel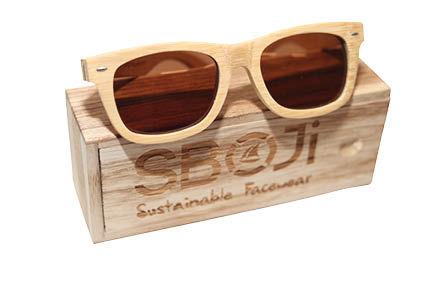 2. Eclipse of the sun
These sunglasses are good for your eyes and for the planet. Eco-friendly bamboo sunglasses are designed for your adventures and to be great for the earth as well as for use in or near the water. They float. They are unique. They are cool.
SBOJi Bamboo Frame Polarized Sunglasses $65, Animal House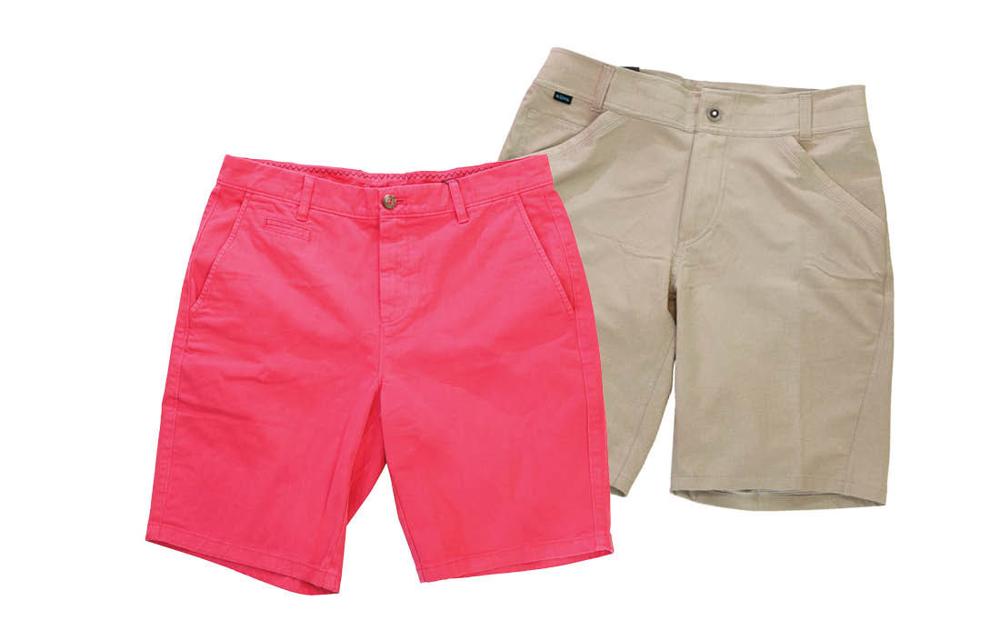 3. Are you feeling brave?
When it comes to shorts, there's a wide spectrum to choose from. In terms of color, you can go a little wild with these poppy-colored johnnie-O twill shorts or keep it cool with these KÜHL shorts in a neutral cement color. Both go well with just a T-shirt or a nice button-down if you are going for a more dressy look. You have to decide for yourself — just how brave are you feeling?
johnnie-O Twill Shorts in Poppy $79, Brad's Bunglalow
KÜHL Vortex Shorts in Cement $79.95, Brad's Bungalow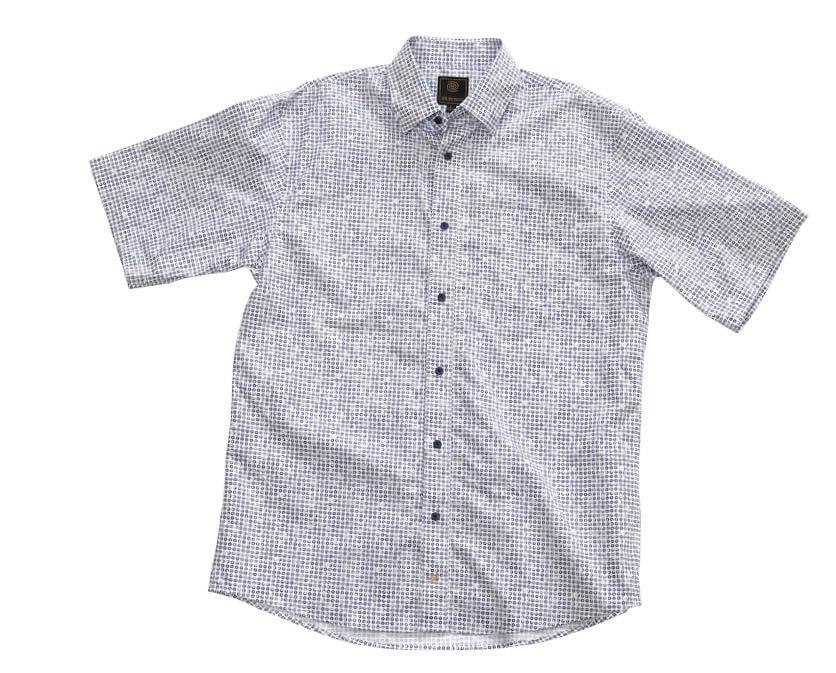 4. Not too buttoned-up
A classic button down with an interesting print is a fundamental part of every man's wardrobe. We love this one with a faded blue and white geo pattern. 
F/X Fus — ion Button down shirt in Blue/White Faded Geo $46, Evan's Clothing & Shoes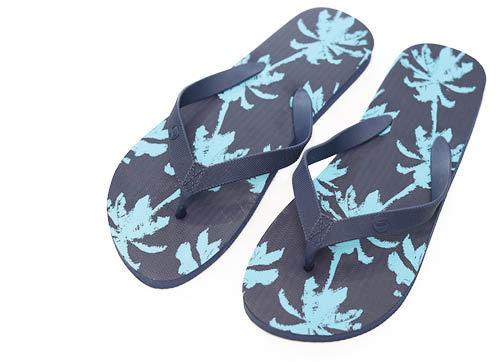 5.The flip side
Let's be honest. No summer wardrobe is complete without some flip-flops. Easy on, easy off. We thought these navy flip-flops with bright blue palm trees epitomize what's great about the flip-flop. They are casual, simple and just plain fun.
Surf7 Fashion Accessories, Flip Flops $20, Extra Touch for Men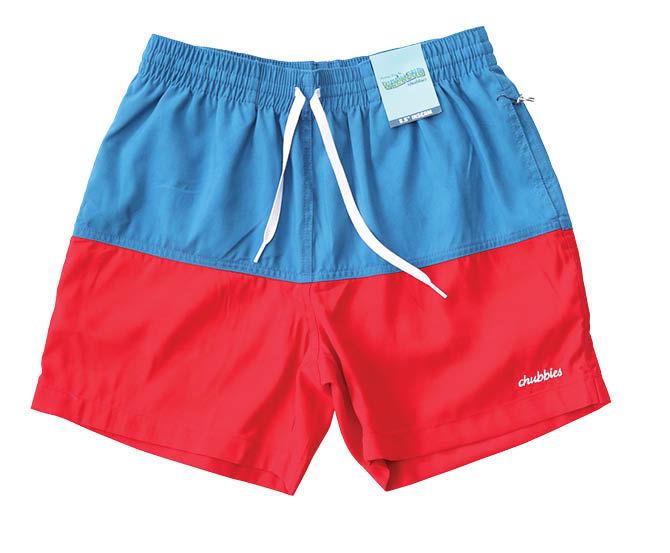 6. Catching some waves
These swim trunks are a throwback to the days of shorter shorts on men, which is a very on-trend thing this summer. We love the bright simplicity of this blue and red colorblock swim option.
Chubbies The Liberties 5.5-inch, Chubbies Classic Swim Trunk $64.95, In-Convenience Store at Okoboji Boat Works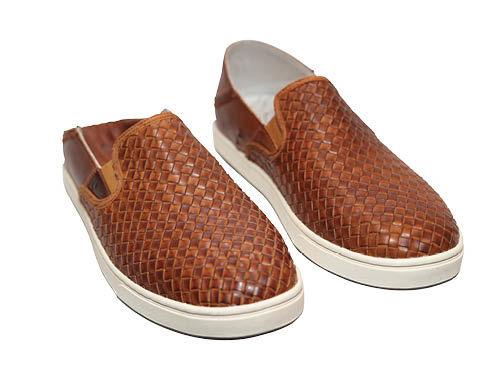 7. Slip on into comfort
These leather shoes are what we've decided to call fancy casual. They can be worn easily with shorts, but also add some texture and interest to a more dressed up look. This pair of smart shoes also features the OluKai brand's Drop-in Heel design so they can be worn as a regular shoe or a slide shoe.
OluKai Kahu Lauhala show in Fox/Off White $165, The Three Sons