When you take a breath in the cold, empty main event space at the Okoboji Bible Conference Ministries building in Arnolds Park in December you don't smell stale air.
You get a lungful of evergreen. You smell Christmas trees.
The nonprofit, faith-based youth mentoring and outreach program Timber Bay is once again selling Christmas trees in the main event space at the Okoboji Bible Conference this year as a fundraiser and as a way to get word out about their organization.
The idea was to help provide the community with the chance to get a high-quality Christmas tree from the forests of Wisconsin and Minnesota and, at the same time, give them the opportunity to support a worthy and wonderful local cause.
"There are a lot of great things about Christmas. People feel
generous around the Christmas season and a lot of people look for freshly cut Christmas trees. I can offer them a high-quality tree and they can know the proceeds will be going to help kids and families in the area," said Todd McQuown, the area director of the Spirit Lake/Okoboji community group of Timber Bay. "It's a concept I know people will get behind."
In addition to supporting a great cause, Todd hopes the Christmas tree fundraiser will help more people know about the work that Timber Bay does.
Timber Bay has been a quiet part of the community in the Iowa Great Lakes since around 2007, according to Todd, and the work they do in the community is all about helping teens and preteens by giving them a supporting caring adult in their lives to help guide them in the struggles they face and help them to develop skills to build and maintain healthy relationships in the future. They do this through meeting with the kids, hanging out with them at school, hosting group fun nights and taking the kids to Timber Bay camp in central Minnesota for outdoor excursions all throughout the year.
"Most of our opportunities to help our Timber Bay kids are right here in the community. I am able to go to the middle school and have lunch with kids and hang out with them for recess," Todd said. "I get to hang out with kids and care about them and give them a positive adult in their life to help them when things are hard and when things are good. They want somebody healthy that they can depend on when it's hard and can celebrate with when it's good."
He's quick to point out that they help kids from all walks of life.
"We have to be careful and confidential with our families and kids, but I want to say that it's not just economically disadvantaged kids," Todd said. "We work with kids who need support — no matter who they are."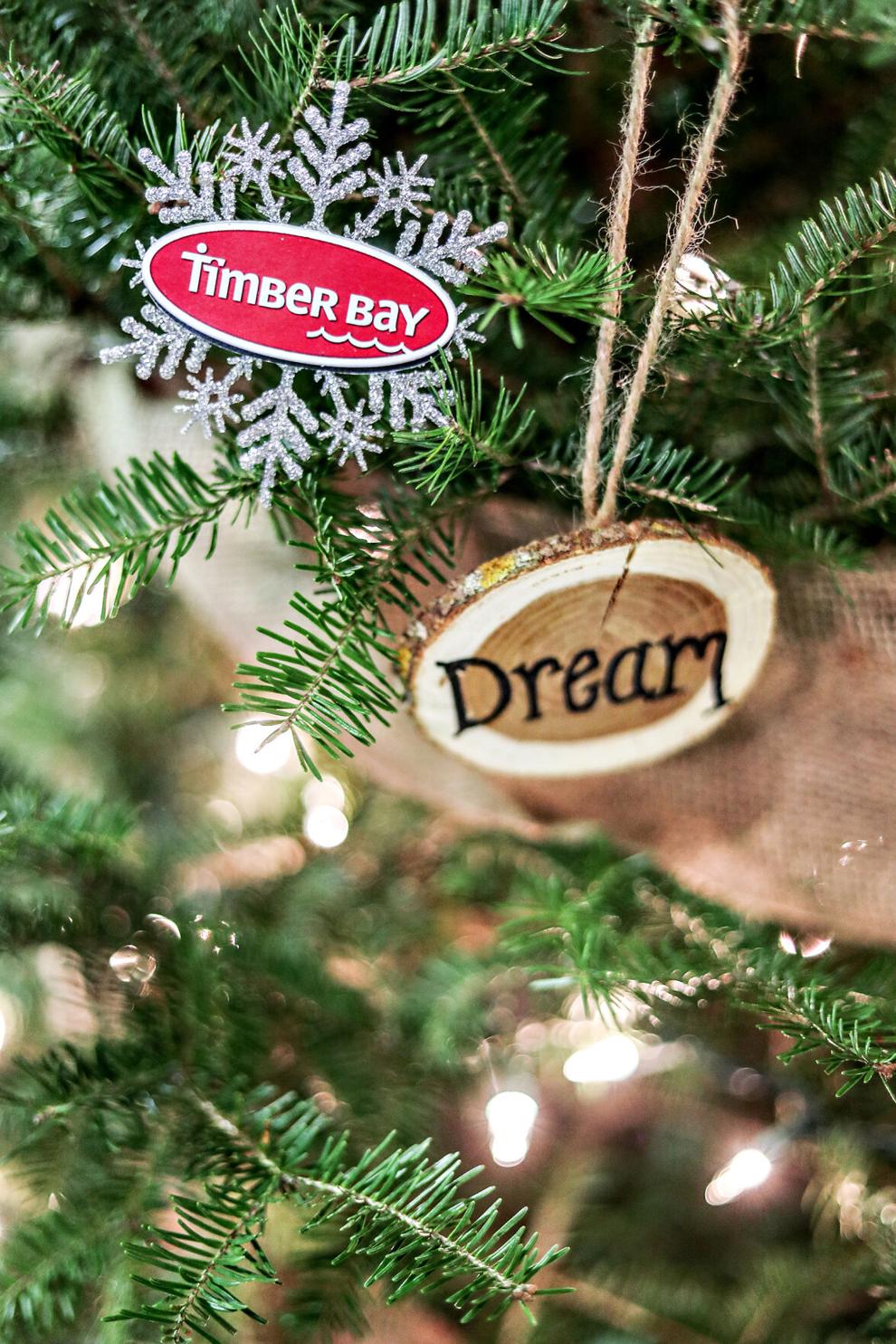 Todd has been in his position since 2013, but his love and passion for helping kids goes far beyond Timber Bay.
He and his wife, Alexis, are very involved with doing what they can to help area kids, so they bought an acreage just outside of Spirit Lake so they could have a bigger house to be able to help more kids in the foster care program.
Todd grew up on a farm between Graettinger and Terril and moved to Spirit Lake in 2013 to take the job with Timber Bay. Before coming to work for Timber Bay he had other jobs working with kids.
"I used to be a teacher. I always knew that I had a gift for working with kids and I taught for a couple of years out of college. I really loved teaching but there were limits about how far school employees could go to care for kids and that was one of the things I really struggled with is those boundaries. I understand why the boundaries are there — for the protection of the teachers and the kids — but I could see kids falling through the cracks and I couldn't do anything to stop it," Todd said.
He went on to work as a coach and worked with church youth groups. The position he has now wasn't one he applied for. In fact, he didn't even know Timber Bay existed when he got the call about the job. He calls it "one of those God things."
"They were interviewing for this position and they were down to their last candidate. They went through the process and he just decided it wasn't for him, but it was God," Todd said. "Because he asked them, 'Have you talked with Todd McQuown? This sounds perfect for Todd and it's what he likes to do.' That led them to getting in touch with me."
"I knew nothing about Timber Bay and they knew nothing about me except this person who was going through the interview process recommended me. It was a God thing. God put me where He wanted me when He wanted me here to do our best to love and encourage kids."
He currently works with around 20-22 kids, but once you are a Timber Bay kid, you are always a Timber Bay kid.
"Our slogan is 'Mentors for Life,' so we are involved for as long as they want us in their life and for most kids, once you're in, you're in," Todd said. "I've been doing this long enough that I have had kids who have graduated and are coming back from college and are in the workforce or are getting married."
Helping kids become healthy adults is a noble goal that most people in any community can get behind. And Timber Bay is giving you a way to show your support — by buying a fresh-cut Christmas tree, if you are in the market for one.
Last year was their first-ever Christmas tree fundraiser and this year they are planning to host the fundraiser beginning Nov. 21. They will continue until the trees sell or until Dec. 12 — whichever comes first. The hours will be Monday and Thursday 4-7 p.m., Saturday from 9 a.m.-noon and Sunday from noon-3 p.m.
Okoboji Bible Ministries has once again generously offered to host the Christmas tree fundraiser in the main event space in their building.
"Basically, we are selling two main types of fir trees — Fraser and Balsam in all sorts of sizes. We've got what I call the dinky Charlie Brown ones over there and then others that come in a wide range of heights and fullness," Todd said.
In addition to trees, they will also be selling decorated and undecorated wreaths and garlands to help deck the halls.
Being able to share his faith, love and passion for helping kids all year long has Todd excited to share what he does with more of the community as he helps them pick out a Christmas tree.
"I am so glad to be able to be a part of this community and know that I am doing what I was created to do," Todd said. "So many people say they don't know what to do or why they are here. Well, I know exactly what to do and exactly why I am here. So, through the happy days and through the storms of life, I know I am doing exactly what God has planned for me."