Fairy gardens delight kayakers in canals of West Okoboji
The canals of West Okoboji are mystical and otherworldly.
Kayakers explore these waterways and in the last couple of years the canals have an added touch of whimsy and magic.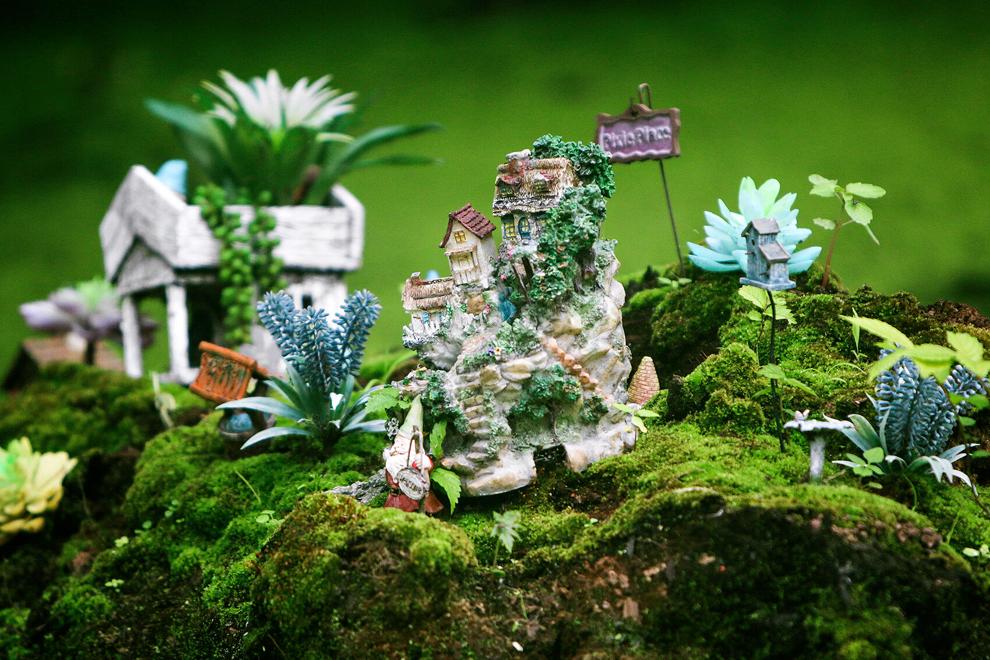 Fairy gardens now dot the landscape.
And Cathy Kuker could be called the "fairy godmother" of the channels.
Cathy is a longtime teacher at Spirit Lake High School who teaches psychology and world history. She's always been a gardener and her love of fairy gardens started with her daughter.
"I love flowers and then this whole trend of fairy gardens kind of took off. When my daughter was younger, we started doing fairy gardens in containers with succulents and little pieces," Cathy said. "It was something fun that the two of us did together for a couple of years. Then she grew up and I had all this stuff sitting around. My friend and I would kayak back through the canals and there's this one log that sort of sits out of the water and I went, 'Yeah, that needs something.'"
What it needed, according to Cathy, was a touch of magic.
It's where she put her first fairy garden two years ago.
That was the original one and each year she adds more fairy gardens. And so do other people.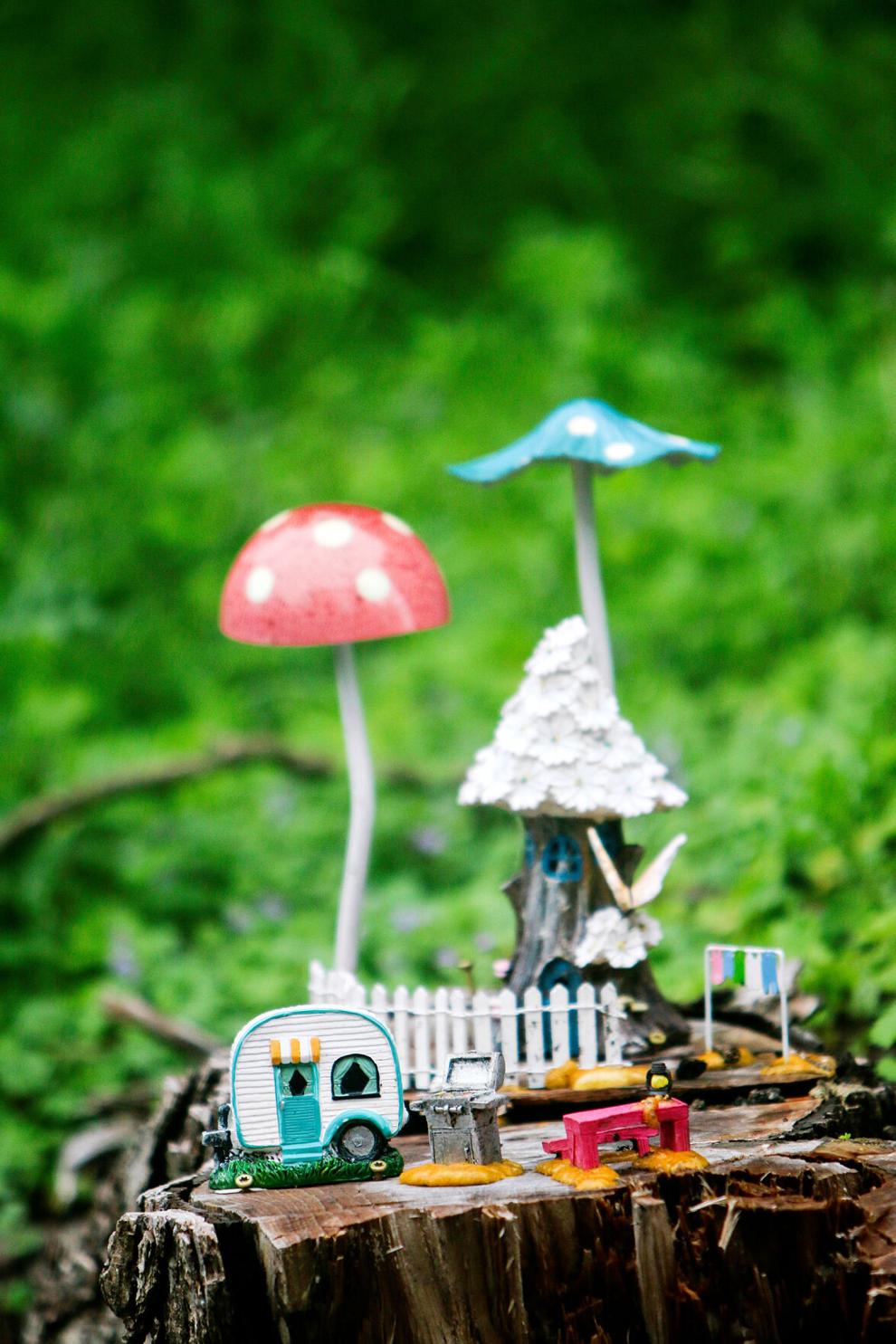 It wasn't long after Cathy started putting out her fairy gardens, that she noticed other fairy gardens magically springing up throughout the canals. Cathy put out six this year.
"It's so cool that it has kind of taken off. The best thing about this is since I've started doing this, other people do it, too. Somebody's put out Snow White and Seven Dwarves on the tree down there. It's super cute. It's so much fun," Cathy said. "There's a ton of them to see now."
Cathy has even helped others create their own fairy garden on the canal.
"My friend who lives here, his granddaughter came and she put hers out last weekend. She has a little house, and a puppy and some fairies," Cathy said.
As she's done more fairy gardens out in the wild instead of in a container, Cathy has learned a few tricks.
At first, Cathy was simply putting out the fairy gardens from her kayak but now things are more serious. She's hauling a DeWalt tool set, Gorilla Glue and more so the tippy kayak doesn't work so well for that.
"I pre-drill all that stuff now and take it out and take one long screw to drill it in," Cathy said.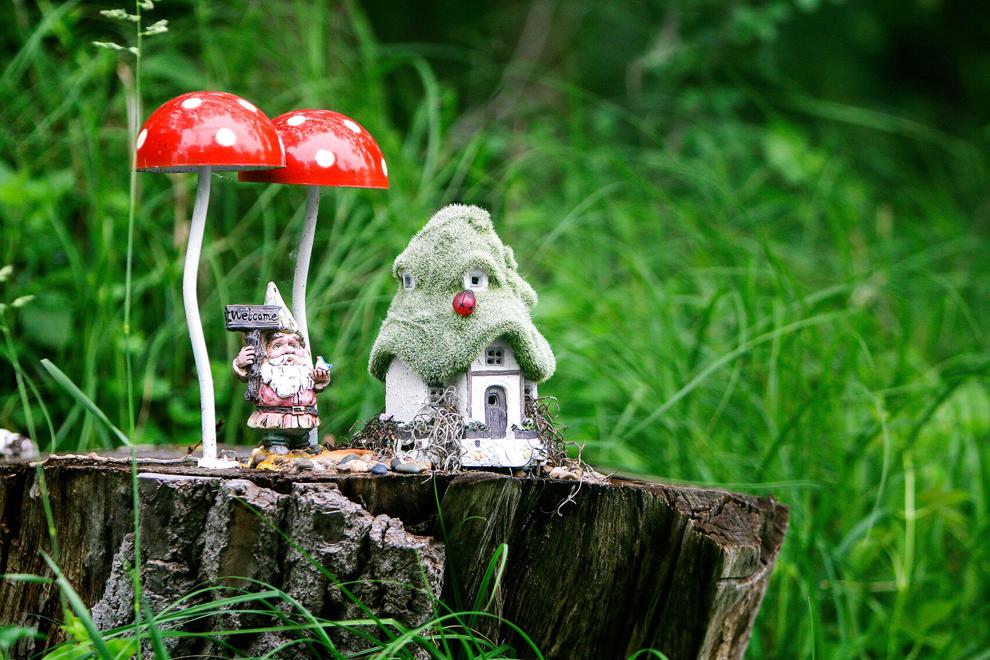 She uses a special, unique raft with a trolling motor that actually belongs to a friend who built it himself, to float to her fairy gardens with her tools. She also does some of the work when the ice has frozen over so she can simply walk to the spots to put up or take down her pieces for the season.
Cathy has also learned to avoid putting fairy gardens in places where there will likely be heavy animal traffic.
"Sometimes I would choose a spot where the animals would get out on it and things would get knocked down," Cathy said. "Now, I try to avoid those places, plus I go out with a full-on DeWalt Tool set and everything is either glued or drilled in."
When it comes to finding pieces for her fairy gardens, Cathy enjoys finding thrifted items, things on Amazon or at Hobby Lobby — really any item she sees anywhere that might fit in with the world of the fairies.
Some of her pieces even have solar lights so they light up at night in the windows when the fairies are home for the evening.
Each fairy garden has unique pieces that are arranged in beautiful ways to create picture-perfect moments as you pass them by.
And while they inspire such feelings of joy, Cathy doesn't call herself an artist.
"There's a creative piece to me, but I'm not talented, other than hot glue probably," Cathy said with a laugh.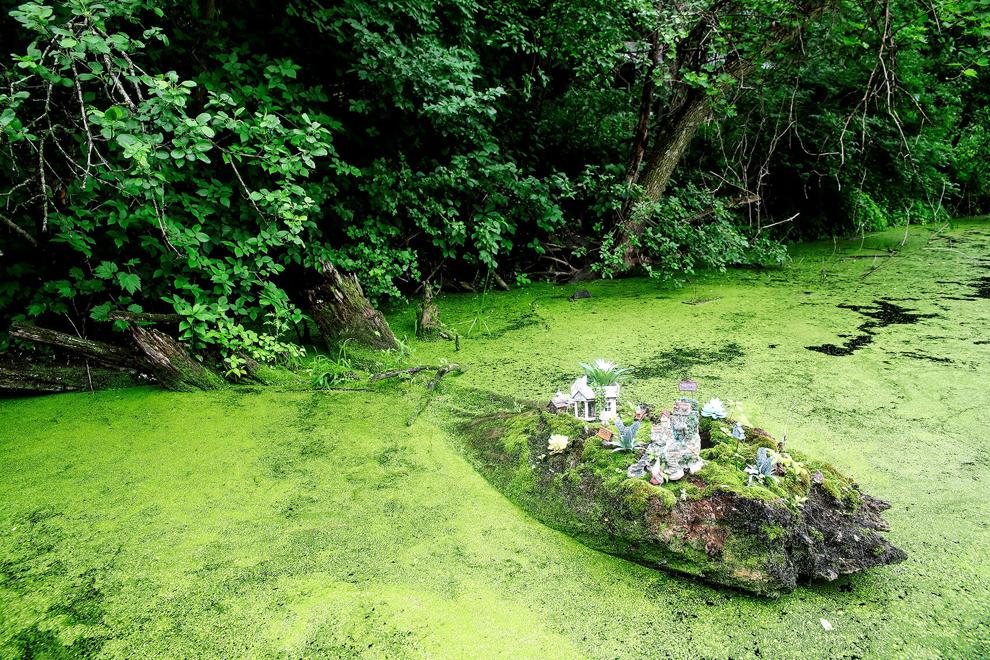 One new item to watch out for this year isn't a fairy garden, but still falls into the land of magic with Cathy's transformation of a shortened tree limb into a crocodile, complete with teeth she took off a Crocodile Dundee hat she ordered.
Some of the fairy gardens can be viewed on the walking bridge on Barney Peterson Memorial Trail, but to really experience their magic, you have to hop in a kayak or similar water mode of transportation.
In her mind, the canals are made for fairy gardens.
"I just think it's so full of nature. It's untouched back here. And so all of a sudden, these little fairies have made their home back here, where, of course, they are not going to be bothered by people," Cathy said.
Cathy plans on growing and adding more to her fairy gardens and creating new ones. She hopes that others do, too.
Her role as the fairy queen or fairy godmother isn't exactly a secret, but sometimes she keeps the information on her role with the fairy gardens to herself to preserve the magic.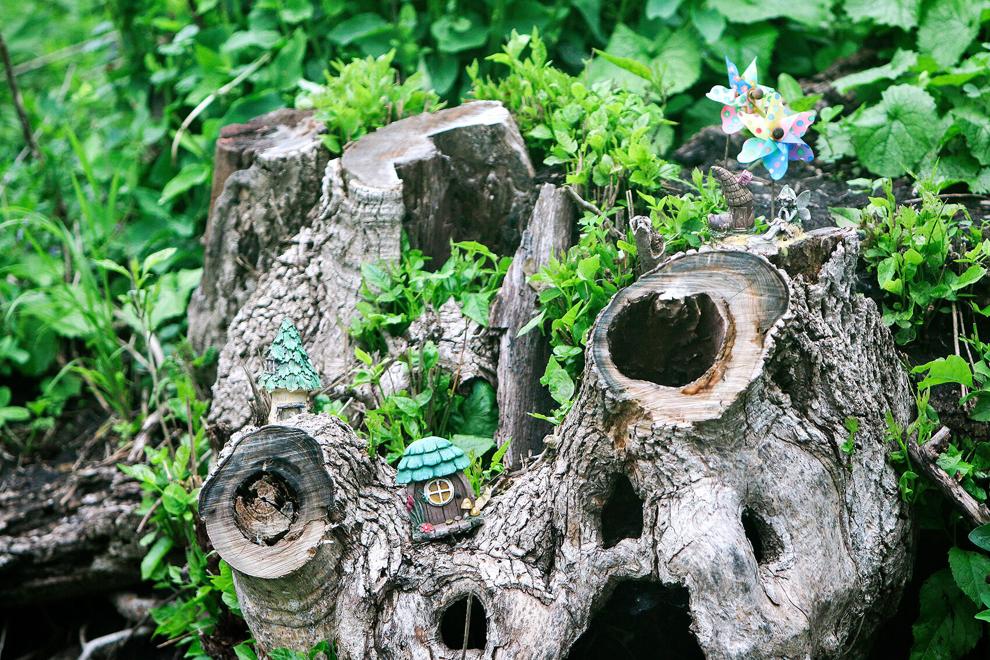 "My daughter and I will be out here kayaking, and you'll meet somebody, and they're taking pictures, and all this. And they're like, 'You should see these, they're all the way down here.'" Cathy said. "And then my daughter's like, 'Don't say anything, it'll wreck the magic. Don't tell them you did it.' So we just paddle on."
The people lucky enough to travel back through the canals should feel free to take in the work of the canals of West Okoboji's own fairy godmother, Cathy Kuker.