Westphals ready for full immersion in Iowa Great Lakes
With one summer under their belts, Mark and Jennifer Westphal of Minneapolis are more than ready to move past dipping their toes in the Iowa Great Lakes.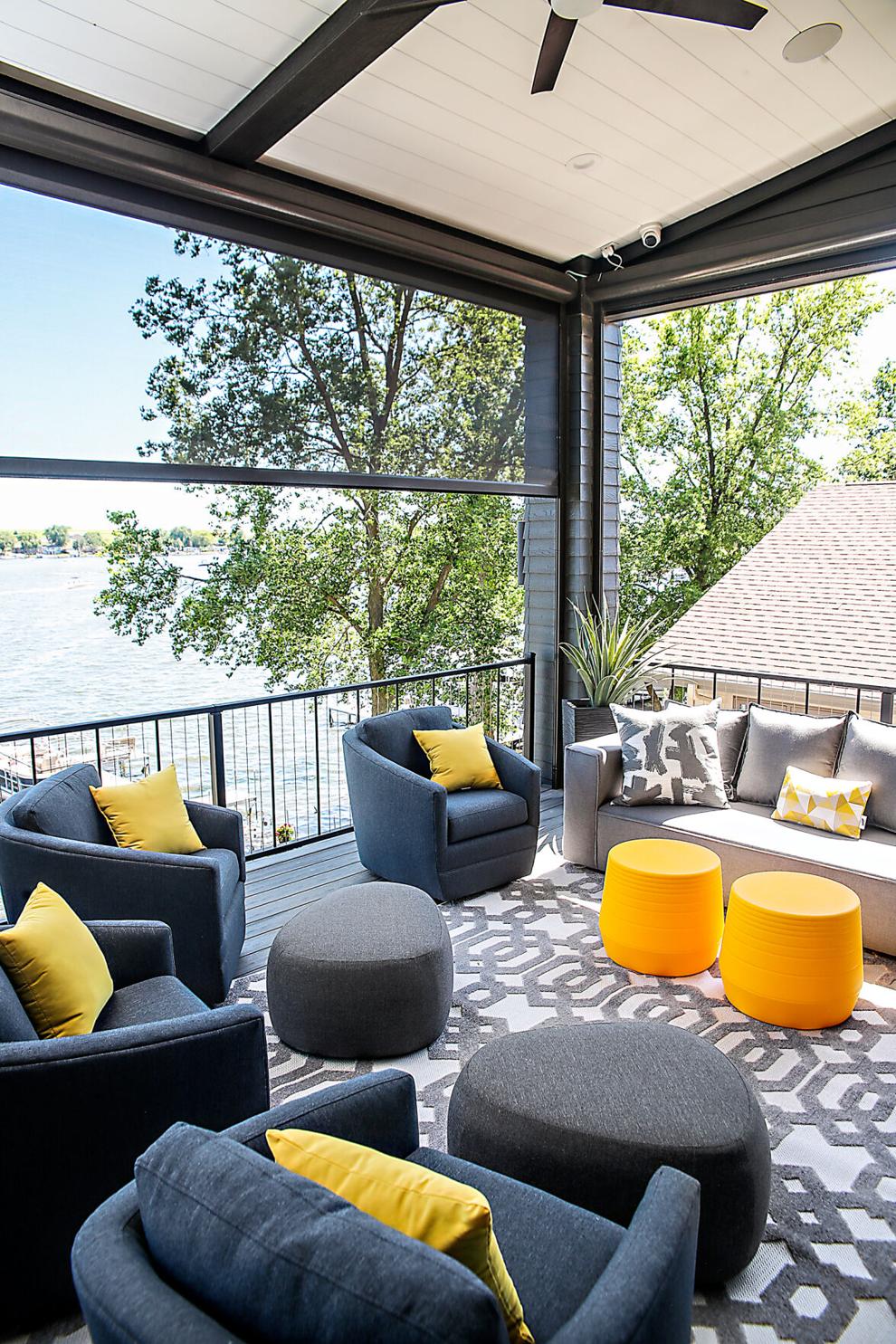 The Westphals purchased a duplex in 2021 and while they were able to move in, decorate and start enjoying the lake life, a few items remained before they could maximize the use of their new getaway — outdoor furnishings that remained delayed on back order throughout that first summer.
Fast forward to 2022 and it was finally time for them to dive right in and enjoy everything their duplex on East Okoboji Lake has to offer.
"It's such a nice getaway only three hours away," Jennifer said. "I would say one of my favorite parts is the outdoor space now that we actually have furniture! On the top deck you can sit and turn the chairs around and look at the lake and it's super soothing."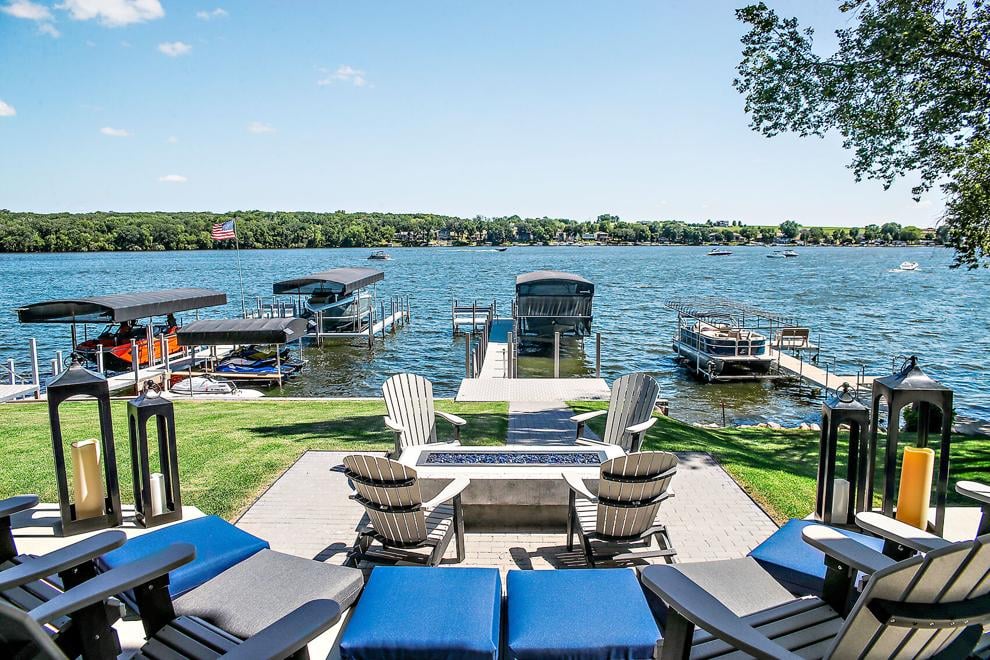 Their getaway is situated across the water from Camp Foster, which Jennifer says adds to the atmosphere and ambience.
"With all those trees it's beautiful in the summer and when they have camp it's really cool to hear them singing their songs," Jennifer said.
Whether they're simply enjoying the view or taking in an impromptu concert of summer camp songs, the Westphals enjoy both levels of their outdoor space while also entertaining family and friends that come to visit them at their lakeside getaway.
"It's nice to have two levels so you can have people spread out if you have a lot of people outside and if people want to do something different they can," Jennifer said. "I love the outdoor fire pit. That's been a fun spot — it's pretty and you can hear the water — and makes a great gathering place. When we have friends over, everyone likes to congregate there, especially at night."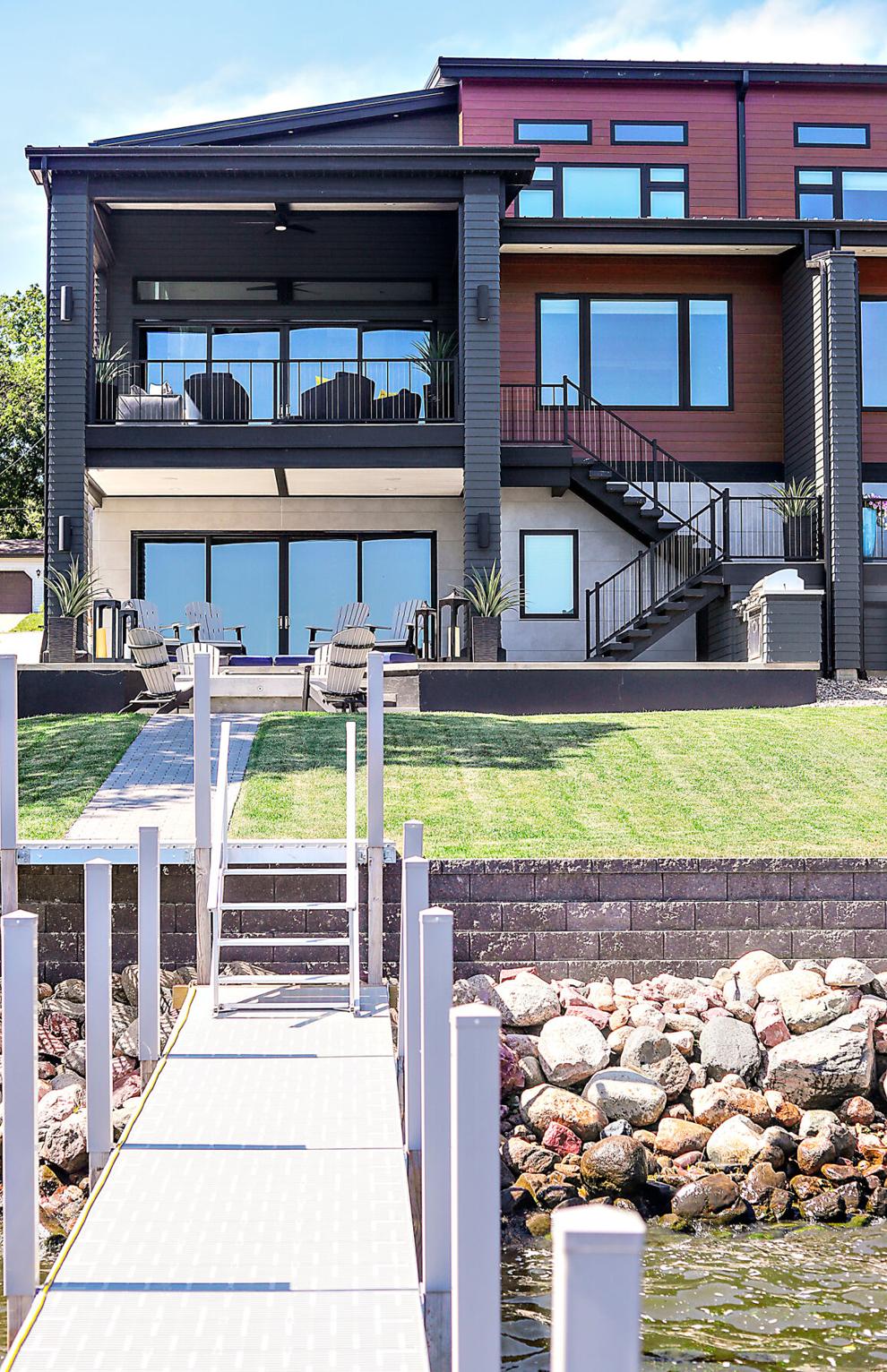 Ringed by Adirondack chairs and comfortable cushions, the fire pit is certainly a focal point and its blue glass plays perfectly against the waters of the lake just steps away.
An even expanse of grass leading to the dock creates a nice playing field for plenty of yard games like life-size Jenga and Connect Four as well as a Hawkeye-themed cornhole set, which Jennifer said they made great use of their first summer at the lake, especially since they didn't have their outdoor furniture in place and hadn't yet docked their boat.
This season they have plenty of seating for friends and family to cheer on a competitive game or two, or to simply sit back and enjoy good company and a great view.
Comfort and functionality were crucial components to their choices in outdoor furnishings, especially on the deck level.
"I think sometimes outdoor furniture can be uncomfortable so for us it was important that we liked the look but most of all was comfortable and upstairs the cool thing is that the chairs can swivel around to look out onto the water. We wanted to have something where we could talk to each other but if you wanted to look at the lake you could do that too," Jennifer said. "We've found when people are outside everyone ends up turning them around to look at the lake."
Small tables and several throw pillows add splashes of yellow for a highlight of color to the modern shades of gray.
Jennifer said that's a nod to her husband who is a huge Iowa Hawkeye fun.
The Westphals also have a secret weapon to combat those pesky pests that can quite often take a bite out of the fun of a summer evening.
At the touch of a button screens drop down on all sides of the upper deck.
"One thing about the Midwest is you want to be outside at night but sometimes the bugs make it impossible. You have that extra uninvited guest called the mosquito," Jennifer said. "Being able to put those screens down we can still be outside and enjoy the evening."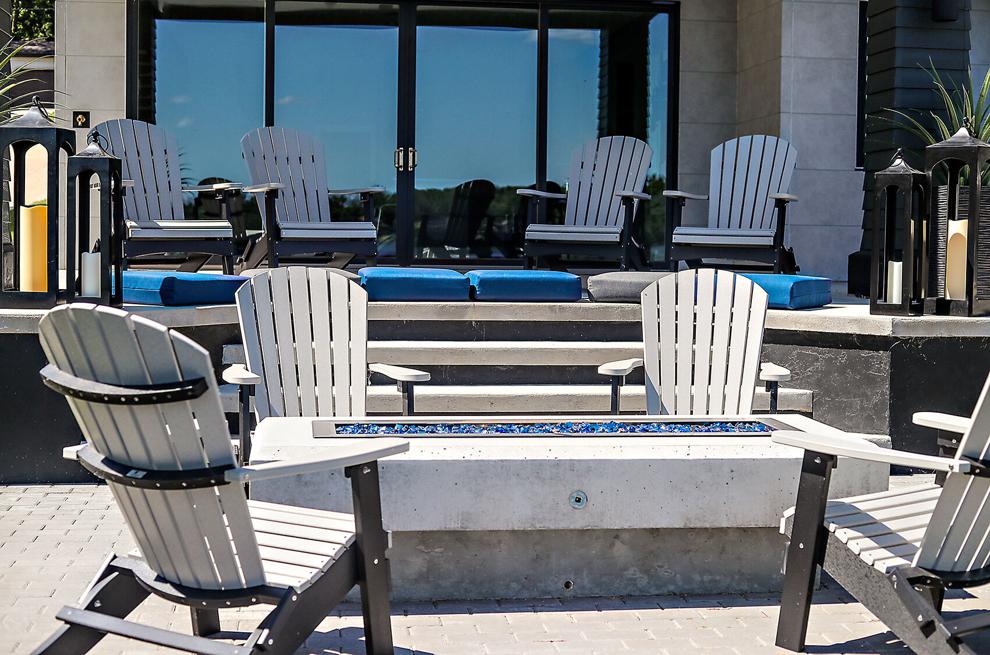 A nice breeze helps with the bugs as well, and there is often no shortage of wind in the Lakes area, which was one factor in the Westphals going for artificial greenery in large planters around their outdoor space, an idea they borrowed from their builder and designer Jeff and Suzanne Bousquet.
"That's something she does at her house too and we loved it. I didn't realize it could be so windy here so those are nice that they also stand up to the weather," Jennifer said. "We have them in just about every spot in the house too. They look nice from the lake and are maintenance free."
The faux plants help break up the modern lines with the soft touch of not-quite-nature.
And the Westphals figure to be plenty busy enjoying the natural beauty of the area as they continue to explore and maximize their time in their Iowa Great Lakes getaway.
There remain just a couple items on their checklist — a table is on the way — as they look forward to utilizing their grill more for outdoor meals as they entertain family and friends.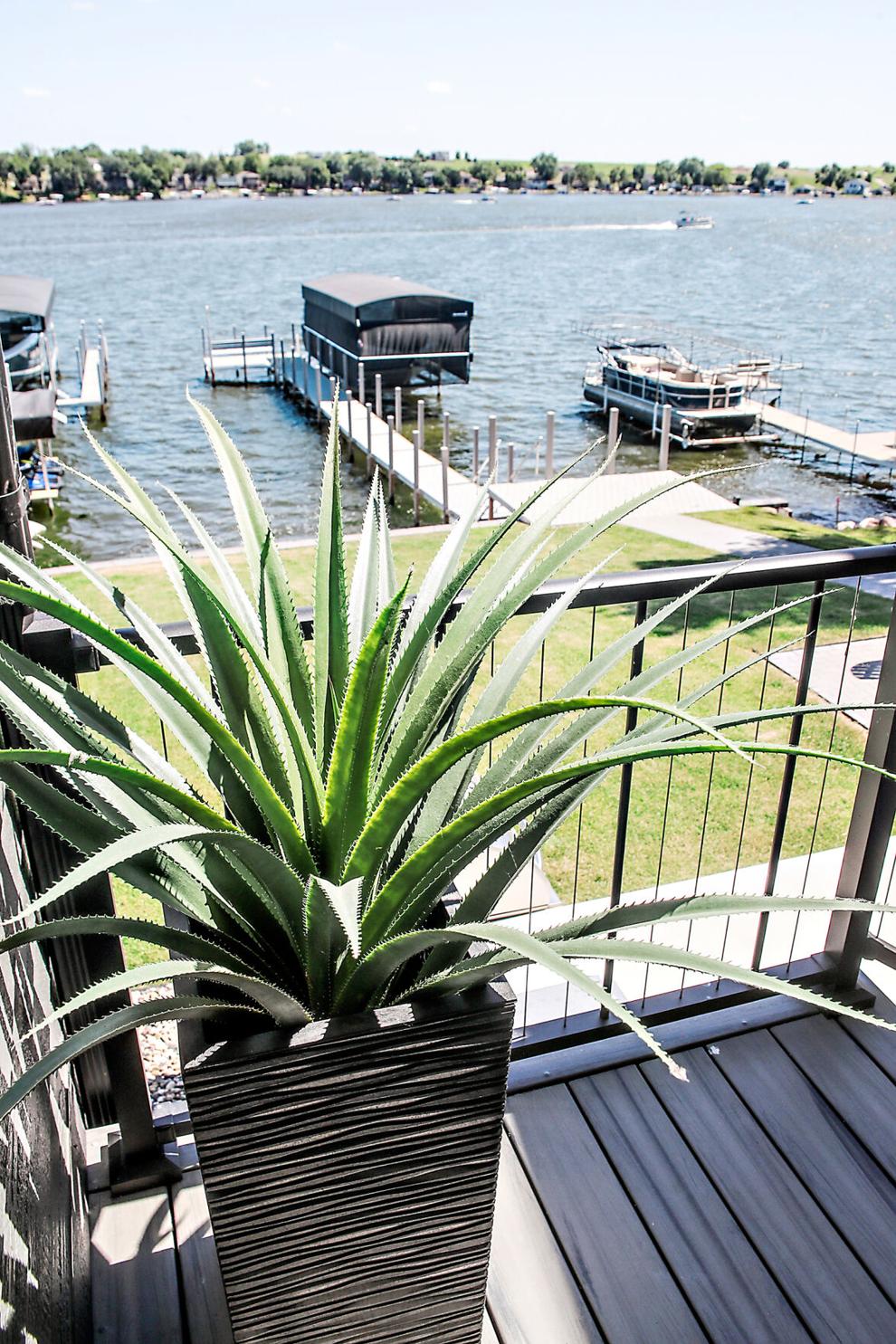 "That's something we're really looking forward to," Jennifer said. "Continuing to bring our friends down and family and introduce them to our home and to the Iowa Great Lakes."