Historic cottage on Manhattan Point holds many memories
Marilyn Rowe might be a California girl, but she has roots in Iowa.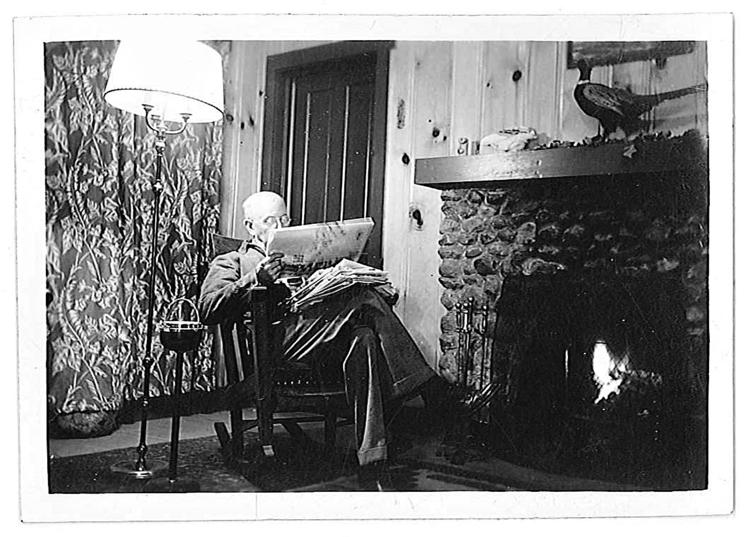 And those roots go deep and are planted firmly at her family's cottage near Manhattan Point on West Lake Okoboji.
The cottage features two bedrooms, one and a half bathrooms, two screened-in porches, a working fireplace and heaps of historic charm.
It's been in Marilyn's family since 1938.
"It was probably built in the 1920s, but we haven't been able to determine when exactly. The French doors and windows are said to have come from the Manhattan Beach Resort and there used to be three other cottages on this row that had the same ones," Marilyn said.
The history of Rowe's family's connection with the cottage begins at the beginning of her uncle and aunt Carol and Mildred Woods's story.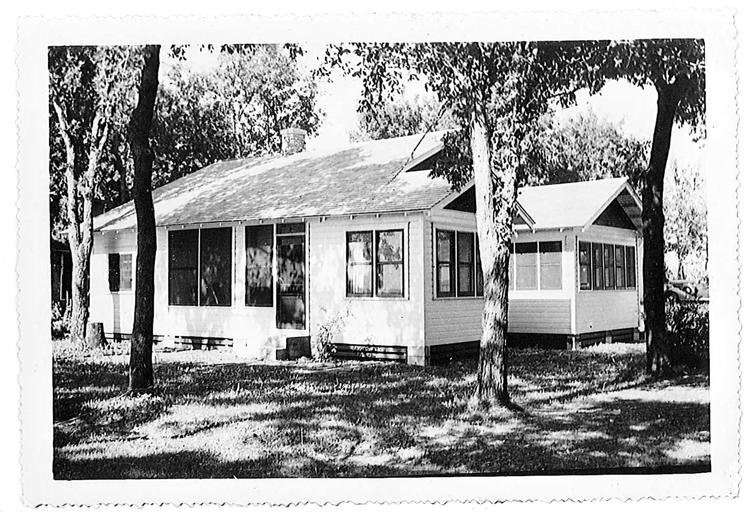 "They weren't actually married yet. They were out on a date and he said that he saw that this cabin was for sale and he knew his parents were looking to buy a cottage here. The two of them toured the cottage," Marilyn said. "They both loved antiques — it was something they had in common — and there is this built-in cabinet next to the dining space and my Uncle Carol said to my aunt, 'That would be a great place for some Blue Willow dishes.'"
What's in that cabinet today? Blue Willow dishes, of course.
Carol's parents, Paul and Amy Woods, the owners of the Sheldon Mail newspaper, bought the furnished cottage in 1938 and some of the furniture pieces are still in use. Both of the bed frames are original to the cottage, as are two dressers, wash stands and two pitchers and bowls.
The cottage is filled to the brim with family history including pieces collected and showcased there over the years. Paul Woods would travel to Arizona and the southwest often and would return with beautiful Native American rugs that are now featured on the floors and on the walls of the cottage. There are also many other antiques that Carol and Mildred acquired themselves and added to the collection.
Marilyn grew up surrounded by these pieces and by the love of family at the cottage.
"My dad was a musician so we moved from Iowa to California because he wanted to be an orchestra leader," Marilyn said. "They moved from Sheldon to Long Beach before I was even born. My first trip to Okoboji — to the cottage — was when I was three months old. My mom brought me on the train."
About every other summer, her parents would make the sojourn back to their home state and Marilyn would spend part of her trip up in Okoboji at the cottage.
"One of my favorite memories was coming here and swimming at Manhattan Beach Resort. There were so many kids to play with," Marilyn said. "And I loved eating fried chicken. My aunt would make it every Sunday."
As an adult, Marilyn continued to spend time at the cottage with her family and when Carol and Mildred were in their 90s and wanted to sell the cottage, Marilyn knew she wanted to buy it.
"We bought it in 2003. I have so many memories here. I wanted to save it and didn't want to tear it down," Marilyn said.
In 2003, after purchasing the property Marilyn and her husband, Don, made some big improvements to the home but nothing that really changed the character of the cottage.
"We actually had a little trouble finding a contractor. The first two we talked with just told us to tear it down and build new, but we didn't want to do that," Marilyn said.
A new roof, new electrical, all new plumbing and a new kitchen were the improvements made to the cottage as well as rebuilding the old boat house.
"Before 2003, they were still hauling in all their drinking water as the only water at the cottage was from the lake and you couldn't drink it. I remember boiling water to wash dishes; for years they didn't have hot water. They didn't have a bathroom with a shower. There's an old two-seater outhouse in part of the garage," Marilyn remembered.
The new kitchen now features a full bathroom and is made to fit in with the feeling of the rest of the house with exposed wood on the ceiling and walls. They also saved a beadboard cabinet from the old kitchen to re-use and they saved the stove from the old kitchen as well. It's a stove that wasn't original to the cabin, but had been there for many years. It had been a stove in one of the cabins at Crandall's Lodge before it found a home in Marilyn's aunt's kitchen.
Marilyn and her husband also added air conditioning and heat to the cabin, but decided to leave both of the screened-in porches open. One of the screened-in porches features an extended living area and the other features a larger dining space.
"If it's raining I just pull the furniture in from the windows, but I don't keep anything priceless in here. It's actually beautiful to sit in either screened-in porch when the weather is nice and enjoy the views and the breeze coming off the lake," Marilyn said.
Marilyn spends about five months in Okoboji every summer and loves it.
"My friends in California always ask what I do here, and I tell them I do exactly the same things I do in California. I play tennis, I dance and kayak. I love visiting friends, entertaining and going out for dinner," Marilyn said. "I still have a lot of family in this area and I enjoy spending time with them."
The cottage is home sweet home for Marilyn from May through September.
"I just love it here. There's so much history and it's just beautiful. I love the memories and I want to keep the cottage and keep coming and enjoying it every summer for as long as I am able," Marilyn said.