The sounds of thrilled screams and laughter that you hear when walking through Arnolds Park Amusement Park today are the same sounds that you would have heard 100 years ago in the same spot.
For more than 50 years, the Benit family was a part of that history.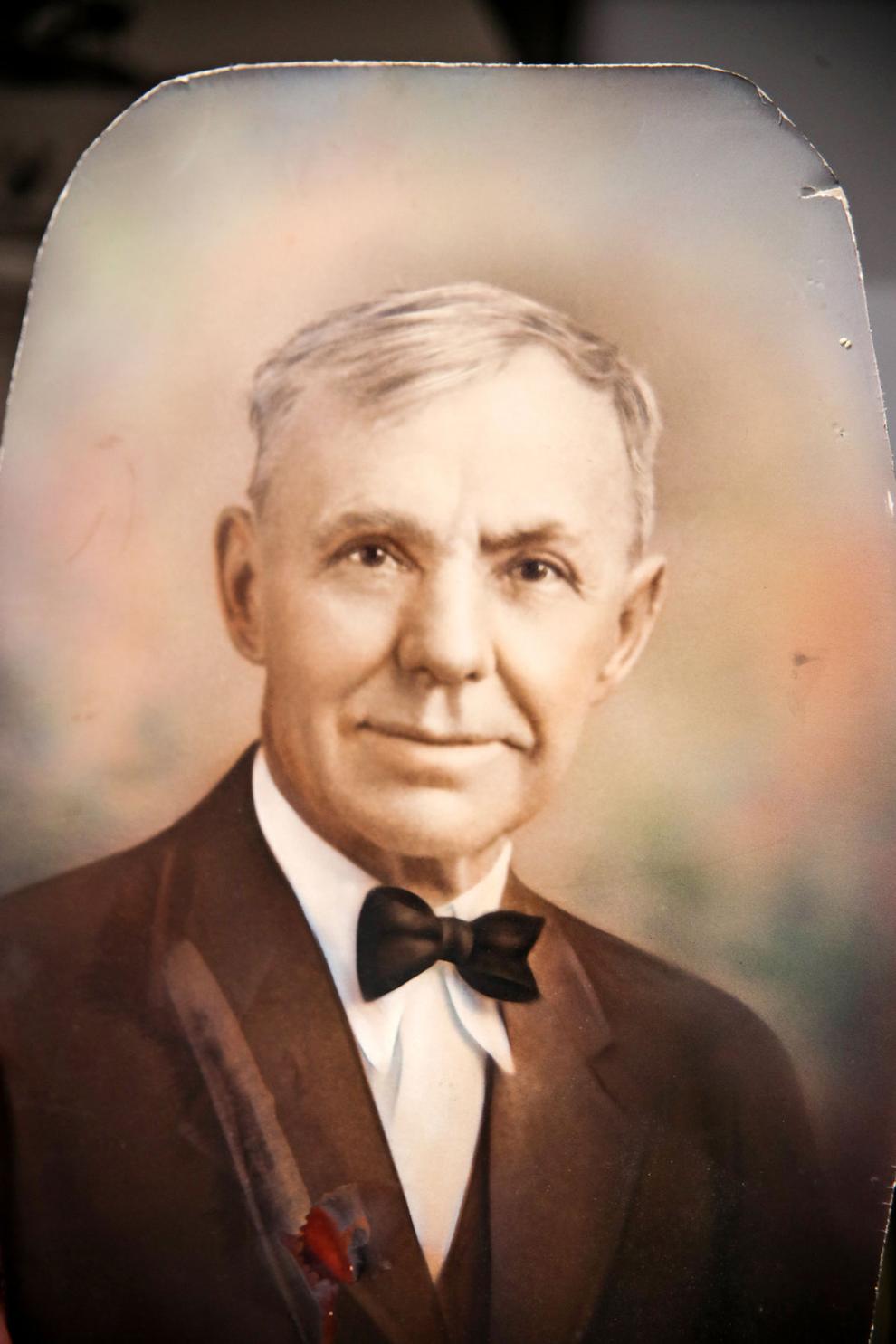 In the early 1900s, Carsten Peter Benit, also known as C.P. Benit, crossed the ocean by himself from Germany and made his way to Ireton, IA, where he farmed for many years.
Eventually he began purchasing land in the Iowa Great Lakes, then in 1918 he purchased the Stevens property on the shores of West Lake Okoboji. On the property already was a "building housing a souvenir stand, soda fountain and restaurant, a popcorn and magazine stand, cleaning establishment and several smaller buildings across the road from the lakeshore," according to an article in the Spencer Reporter in 1933.
That next year, 1919, C.P. Benit built the Majestic Roller Rink and began what was to become known as Benit Amusement Park.
"This was the beginning of the amusement park," wrote Anita, the daughter of C.P. Benit.
The Majestic featured a pond that for one year, featured live alligators.
"They didn't survive for more than a year," grandson Gordy Benit recalled.
It's been a place for fun for kids of all ages ever since.
After the souvenir stand was destroyed by a fire in 1927, they built a new arcade building and as the years passed both C.P. Benit and his son, Eldo, who took over the family business in 1939, continued to add more rides and attractions including a Ferris wheel, Tipsy House, Pretzel, carousel and a shooting gallery to name just a few. One of the most notable is still in place today, The Legend Roller Coaster. Although it originally went by the name of the Giants Dips, which was built in 1930.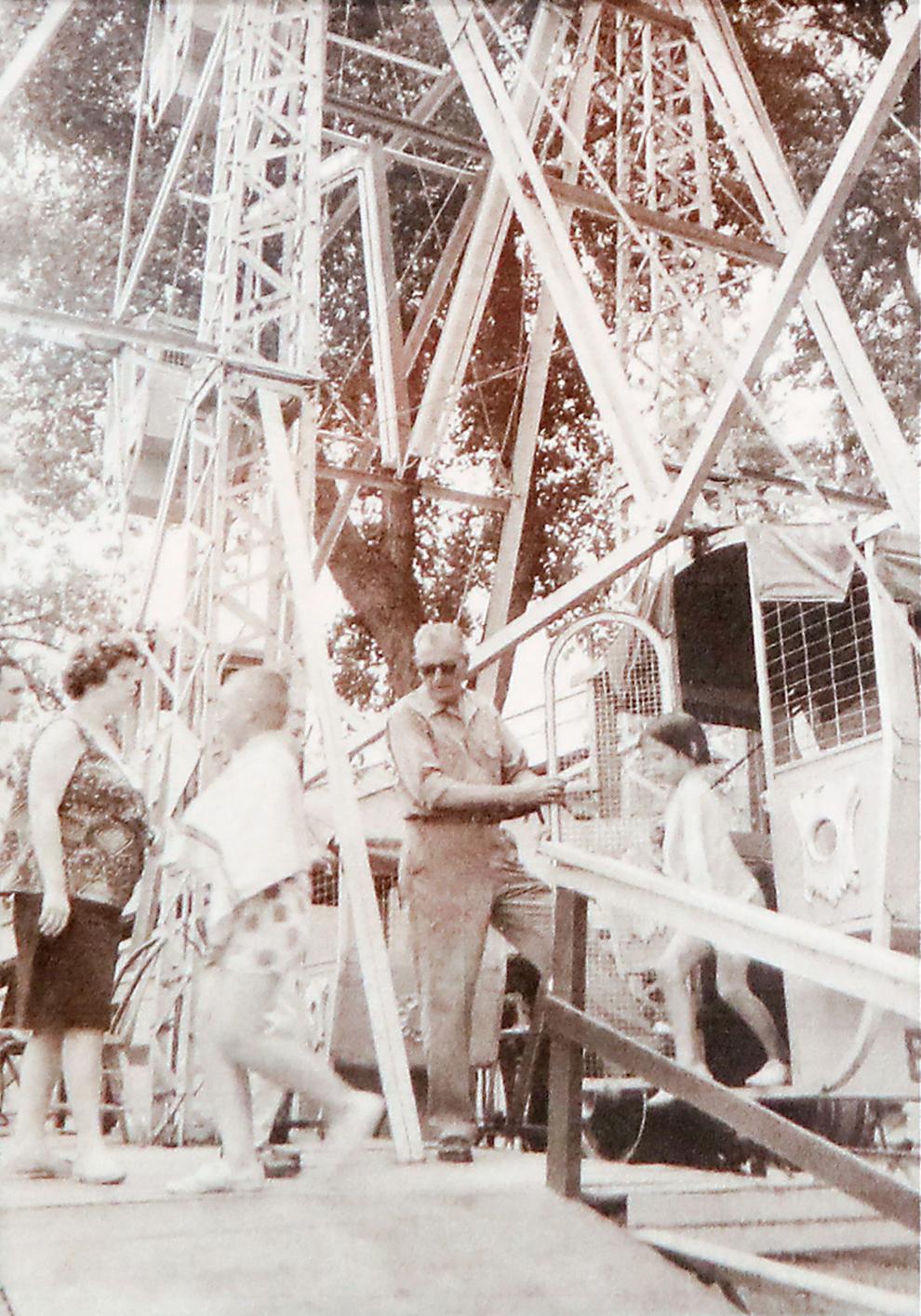 There was also a boardinghouse and a number of cabins that people could rent on the property.
Benit Amusement Park was a place for fun and it was where Eldo Benit's son, Gordy, practically grew up. He started working at the park when he was still too young to drive.
When he was in about sixth grade he worked at the Majestic.
"I would help people put on their skates and I would get a penny a skate," Gordy said. "Some days I would make 50 cents, and that was a lot back then."
Growing up he worked a lot of the various rides and attractions, but he officially started to work for his dad after leaving the park for a while and then returning in 1955.
"I ran the machinery, did maintenance and maintained the roller coaster among other things," Gordy said. "My uncle, who was also a good friend of mine, taught me how to weld and I rebuilt the roller coaster cars. I would walk the tracks every day for the coaster."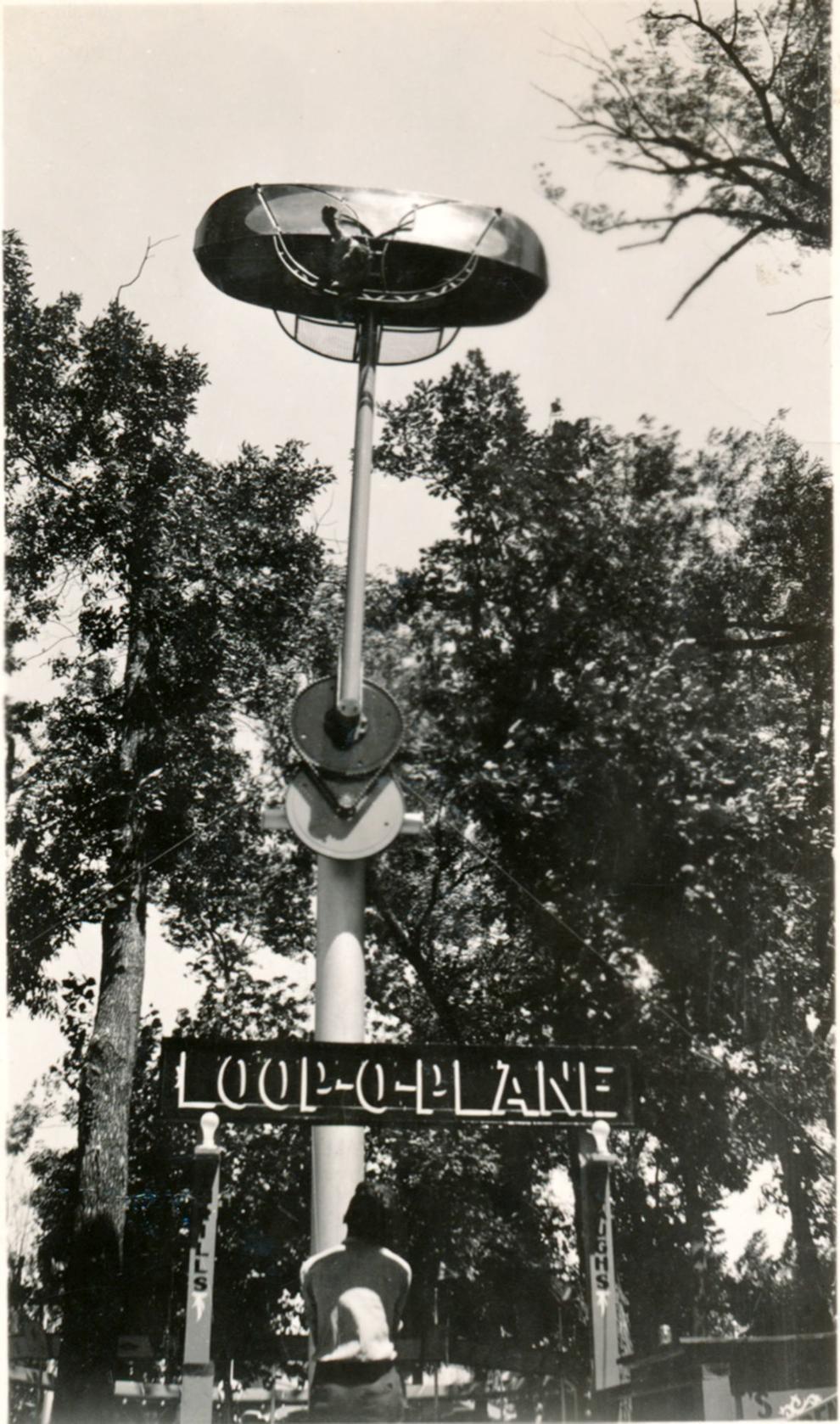 He has another claim to fame.
"One day he came home and said that he wanted to make a sign to put at the top of the roller coaster. He said he either wanted it to say 'Hello, World!' or 'The Point of No Return,'" explained his wife, Bette. "We decided we liked 'The Point of No Return' better."
Although, it's no longer the original sign at the top of the The Legend, it's a thought that's still up there.
He continued to work for his dad until 1970 when his family sold the park. Gordy and his wife, Bette, then built and developed Emerald Hills Golf Course and continued to run it until they sold it in 1993.
They still live in the area and enjoy coming to the park to remember.
"When we go down to the park we like to reminisce about what was there before and how much it has changed," Bette said.
A number of artifacts from Benit Amusement Park are on display at the Iowa Great Lakes Maritime Museum including the hammer that Gordy used to fix and rebuild the roller coaster that so many people still enjoy today.