Goodies handmade candies offers sweet treats and much more
Coffee and candy.
They're goodies that go hand-in-hand, and they're exactly what Goodies Handmade Candies has offered the Iowa Great Lakes for nearly 40 years.
Owner Mark Tvedte knows his way around the business quite well and for good reason.
"My mom started Goodies in 1985 and I was born two months later, so I kind of grew up in the candy store," Tvedte said.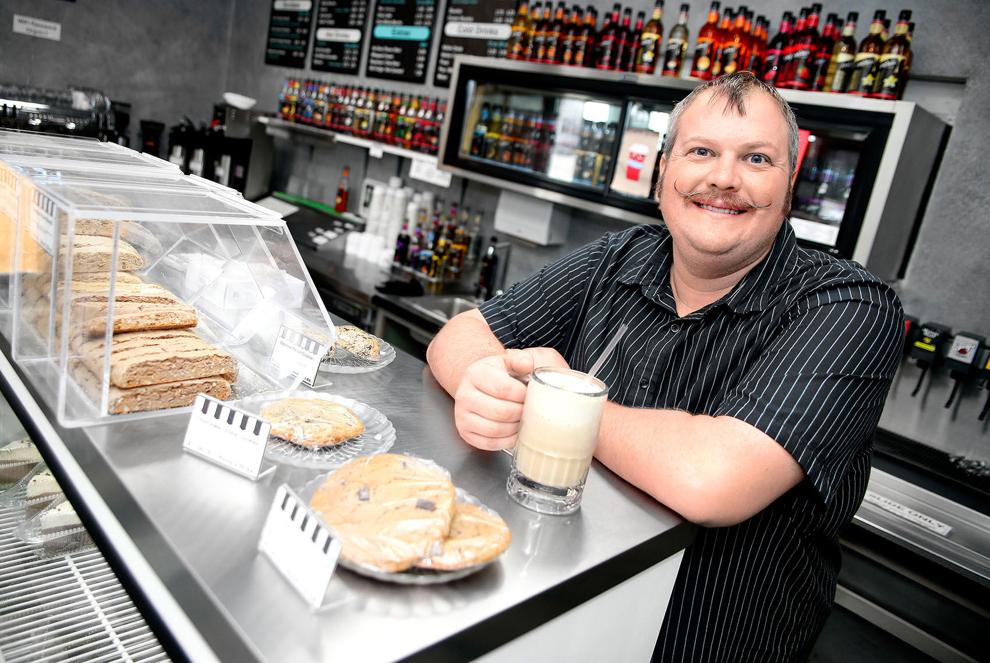 He worked in the candy shop during high school and college and in 2012 he and his wife began the transition of taking the reins of the business from his parents.
While that transition is mostly complete, Tvedte noted his mother is still working in the shop and is instrumental in what they continue to do.
Well before the ownership transition began Goodies added the coffee shop side of the business, something Tvedte says goes perfectly with the candy side of things.
"The coffee shop came about when we moved locations — we started down in Arnolds Park and moved to this location in 1996 — and really expanded the gift area," Tvedte said. "They really compliment each other really well. We have people come in just for candy and find out we have coffee and vice versa, they come in for coffee and see we're actually making candy back here and have to try it out. It works out well for both."
Having an open kitchen was a specific choice when they moved to the current location in Spirit Lake as it allows customers to get a behind-the-scenes look at how all those sweet treats are made and packaged.
"Looking at it now, I wish we could have tripled in size yet again, especially on those mornings when we get our coffee groups coming in and it gets to be a full house," Tvedte said.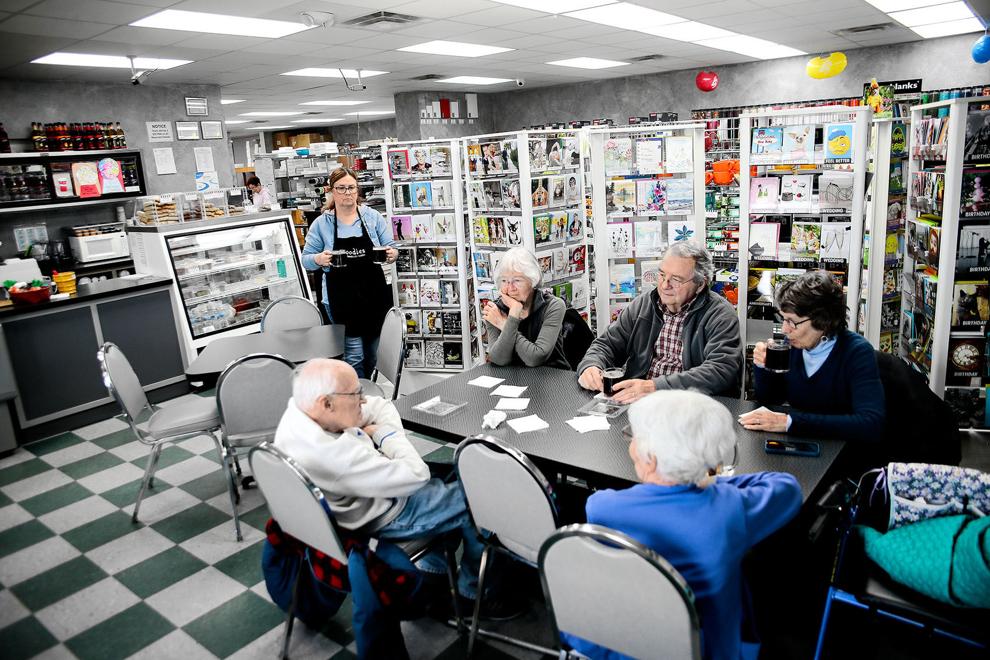 When the seating area is full there's a good chance many of those customers are enjoying a cup of the Goodies House Blend with a couple pieces of biscotti on the side.
"When we moved we also added the biscottis for dunking in your coffee. You can't go wrong with a cup of coffee and an almond biscotti," Tvedte said.
The house blend is a medium roast and is a mix of Kenyan, Colombian and Costa Rican beans that Goodies selected while working with European Roasterie out of Le Center, MN, who continues to provide the business with its beans to this day.
"They do a great job. We get our espresso beans from them as well as several different flavored coffee blends from them that we change seasonally," Tvedte said.
The house blend is always on hand and they also make all kinds of iced and blended drinks, lattes and frappuccinos and pretty much any kind of coffee-related beverage.
As far as their most popular coffee companion, it's the almond biscotti that reigns supreme.
"All five varieties we make are fantastic, but the almond is by far the most popular flavor," Tvedte said. "We make our biscotti in store just like with all our candies. It's an Italian-inspired dessert, basically a twice-baked, firm cookie perfect for dunking into drinks."
Tvedte makes two to three biscotti batches per week, each with about 75 individual pieces, with at least one of those being the almond variety.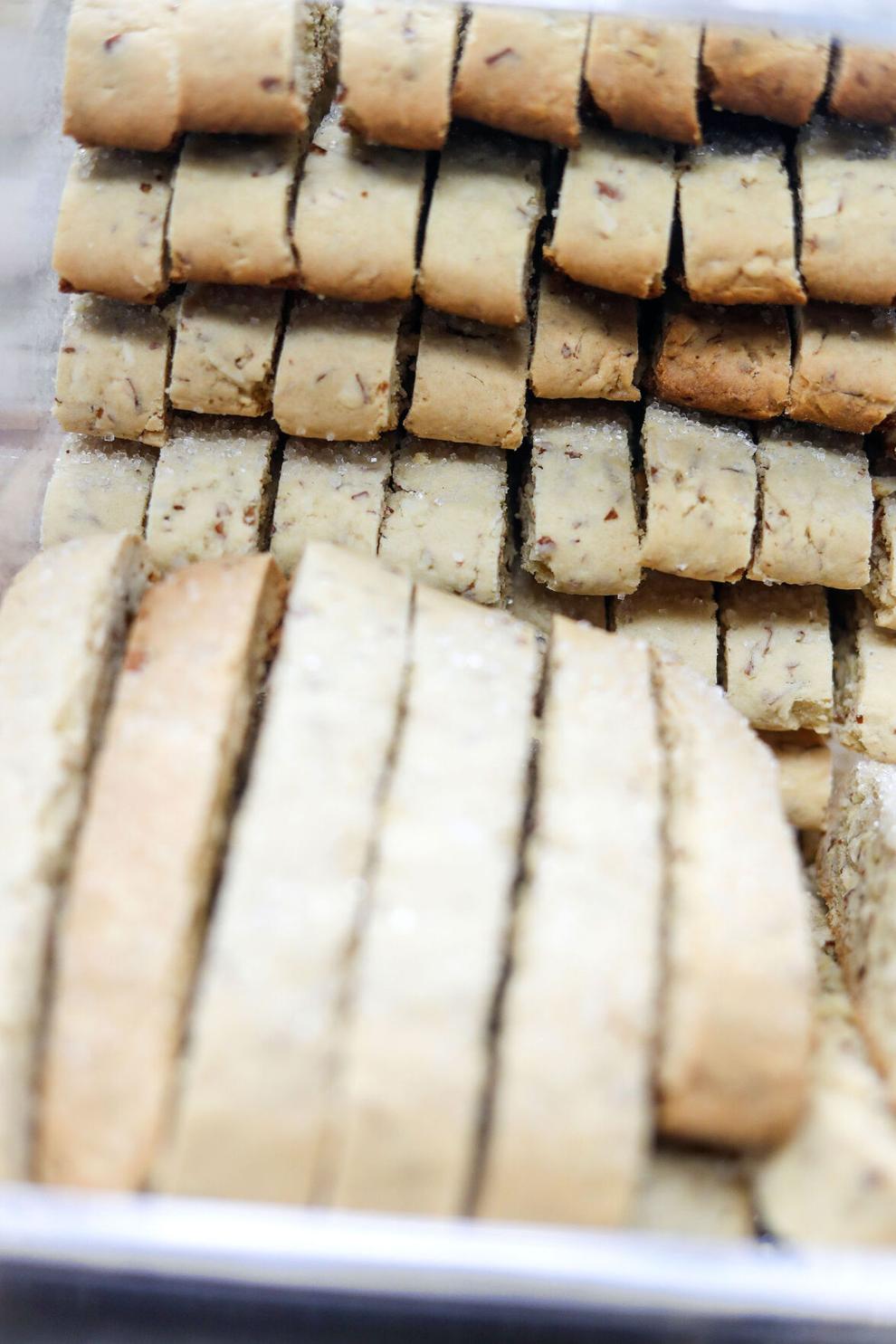 That's alongside all the other kinds of candy and treats they make and offer in the store, including their famous truffles, turtles, fudge and much more.
Tvedte says having the coffee shop in house has also inspired their candy offerings.
"It's a two-way street having candy with coffee," Tvedte said. "We added the Irish Cream and Tiramisu truffles, which both use espresso as an ingredient. I think the coffee and the chocolate are kind of made to go together. My favorite candy we make is the Tiramisu truffle. It's like the dessert flipped upside down, it's very chocolate-centric and has Kahlua and espresso in it and almond biscotti gets crumbled and put inside to give it a cakelike texture."
In fact there are so many sweet treats available, even regular customers might not realize they have pies and ice cream to offer until they see it up close and personal.
"We don't make everything every day, but we make some candy every day. Enough to keep us fully stocked for a few weeks at a time" Tvedte said.
That's certainly key to business when you're open seven days a week from 9 a.m.-9 p.m. and only close up shop four times each year for major holidays.
It's likely also helped Goodies shoot to the top of at least one fun list.
"We're actually ranked the number one thing to do in Spirit Lake on TripAdvisor, so that's a fun little tidbit," Tvedte said.
Whether customers come in for coffee, candy, or both, Goodies has carved out a uniquely sweet place in the Iowa Great Lakes.