Dennis and Dawn Inman love living the lake life
Even though Dennis and Dawn Inman never officially lived in the Iowa Great Lakes before they bought a place on East Lake Okoboji in 2014, it felt like coming home.
"Since we both grew up coming to Okoboji, it kind of felt like home," Dennis said.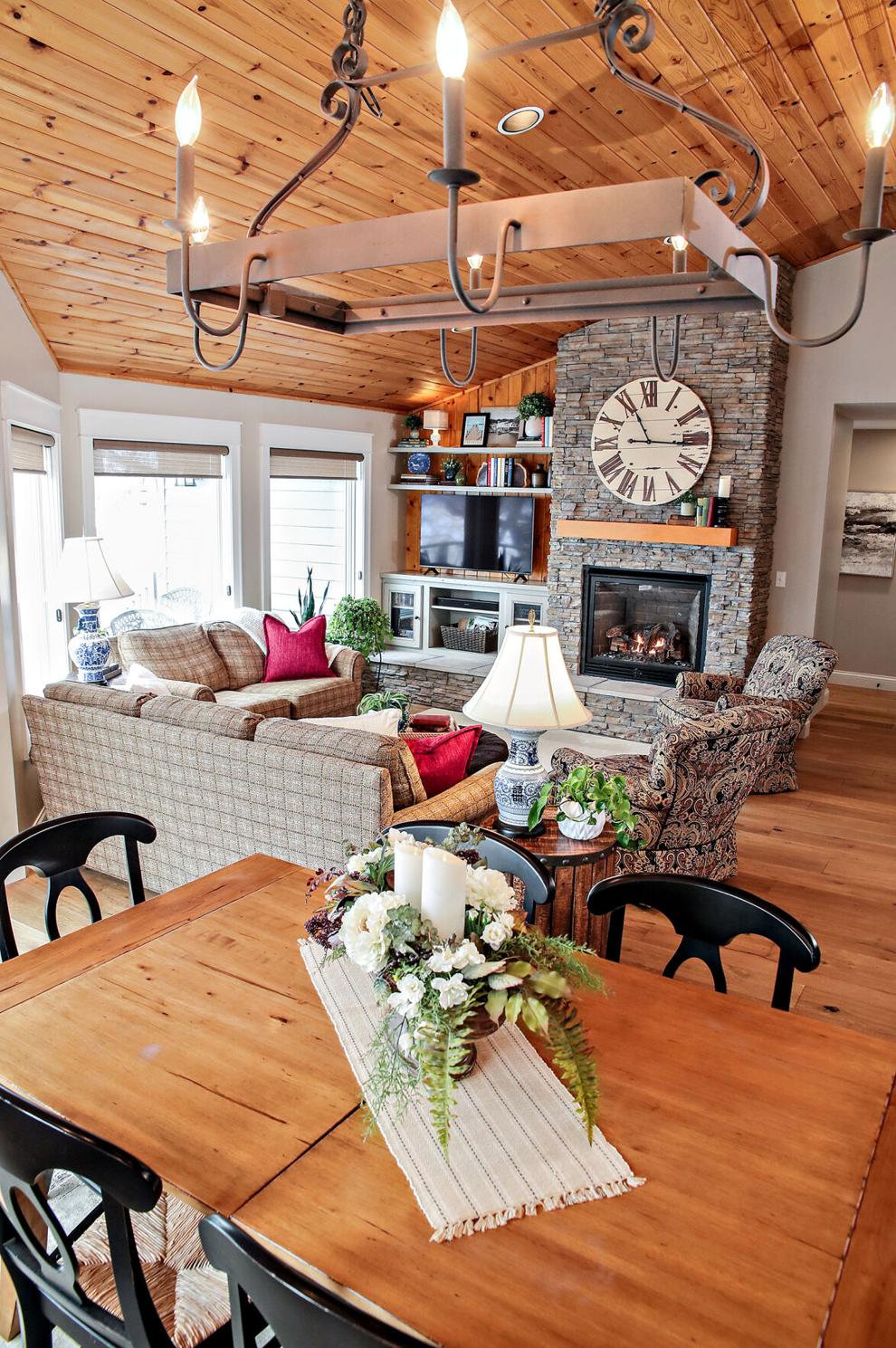 Dawn grew up in Jackson, MN, and Dennis hailed from Kossuth County, and they both have fond memories of spending time in Okoboji in their youth as well as later on.
"We lived in Sioux Falls and we used to come boating over in Okoboji with our kids in the late '80s and '90s," Dennis said.
But then life took them to a different lake.
They lived in the Twin Cities for many years and during that time they had a cabin on Lower Sylvan Lake near Brainerd, MN, where they created years of memories.
But when Dennis's job transferred him back to Sioux Falls, the long drive to northern Minnesota was too much.
"Our place up north is where our family gathered — where we made memories. We wanted that again," Dennis said.
So they went looking back in a place they felt at home, and fell in love with a house in East Oak Estates North on East Okoboji Lake.
"We loved the property. We have a long driveway and it's wooded here — that helped with the transition from up north. We have a ravine on the other side so it's really private a lot of the year," Dawn said. "We love that we have some space."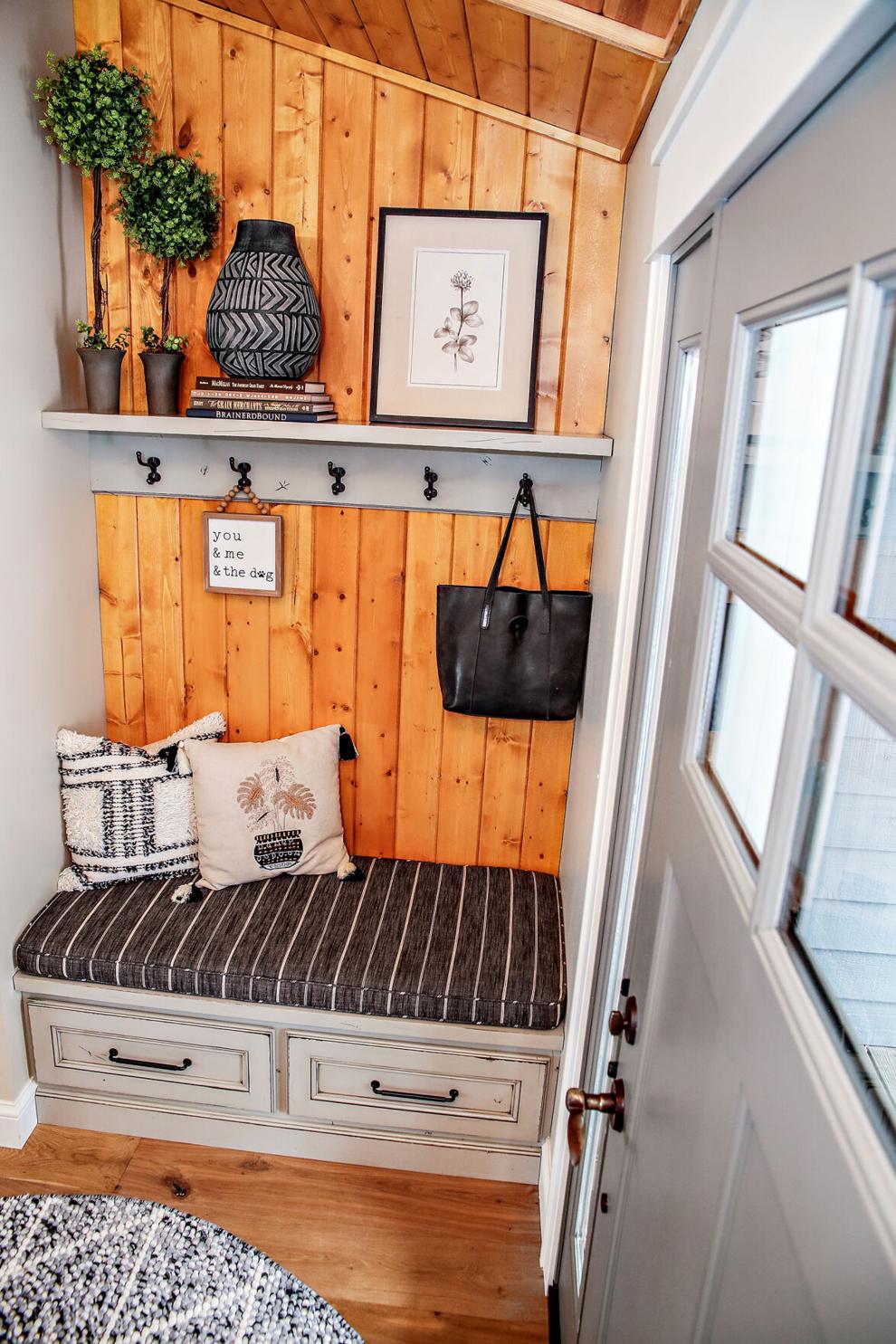 They bought the four bedroom, three bathroom house knowing they wanted to make some changes. Included in their list of projects was a new deck and the addition of a fireplace in the living area, which led to adding another window.
"It's all about the views here," Dennis said.
They went through three phases of renovations on the house and property. They worked in conjunction with 3D Builders, Katie Sires with Katie Sires Home & Design and Bob Cornell Construction for different phases of the project.
They opened the front entry by removing a closet and changed up the floor plan by removing some walls.
"We removed a wall in the kitchen and main living area because we wanted one big, wide open space," Dennis said. "You can pretty much see through to the lake from everywhere."
They updated the trim and replaced the pine trim with white, but they left the knotty pine ceilings.
"One of us is refusing to give up the knotty pine ceilings that we have," Dawn said with a laugh.
"I like the reminder of up north, and this adds that little up north feeling to the space still," Dennis said.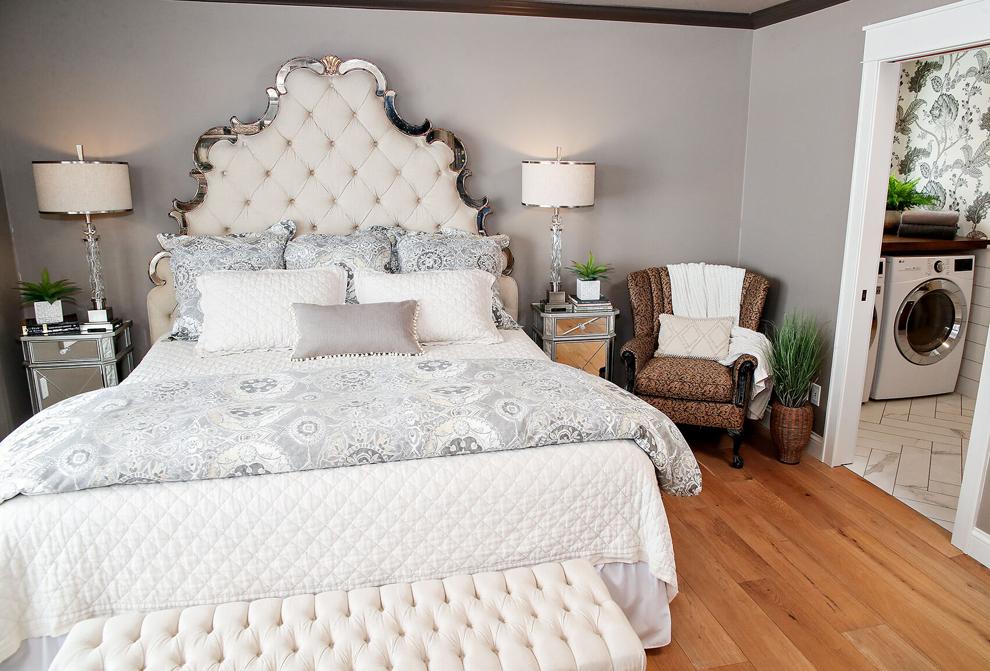 Their latest renovation included the master suite.
With an eye toward retiring at the lake home, they added a washer and dryer so they wouldn't have to haul laundry up and down the stairs. They also built an office area and revamped their master bath.
"We really wanted it to be a retreat for Dawn and I to get away from the chaos of family on the weekends," Dennis said. "Our room is our getaway and the rest of the house is free game for company including kids and dogs."
Their master bath features a black and white wallpaper that lends a touch of elegance to the space and some shiplap on the walls and wood cabinets that make the space feel comfortable and cozy.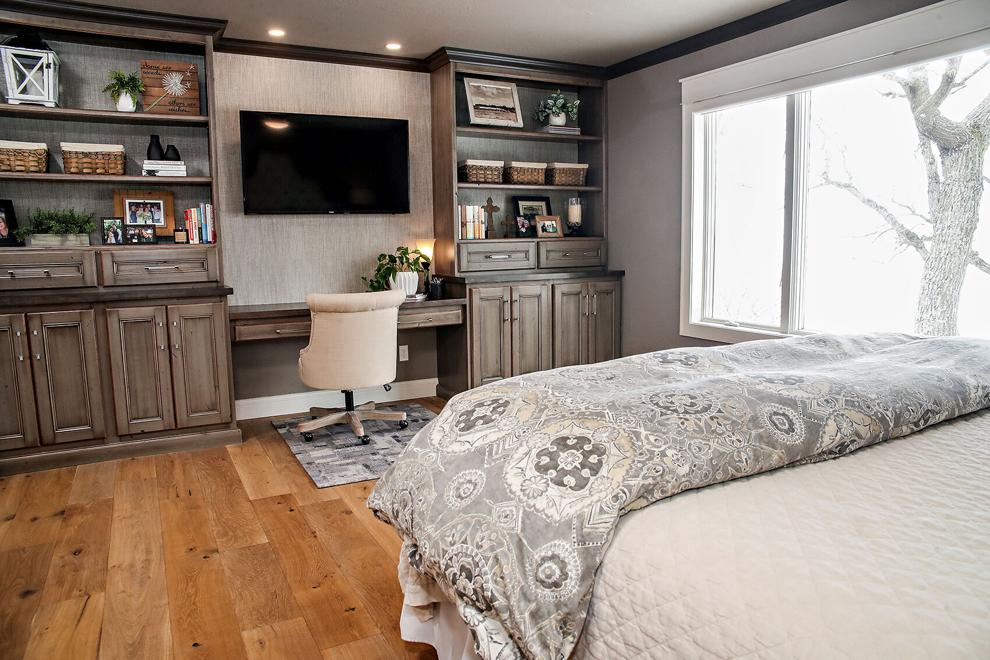 The office area in the bedroom features built-in custom cabinetry with lots of storage.
"We wanted an office, but I didn't want it to look like an office. I wanted it to be clean and free of clutter," Dawn said.
The dream when they bought the property was to retire to the Iowa Great Lakes and they look forward to living out that dream in the future. And they have found they are enjoying the quiet side of living on the lake year-round with their canine companion, a red lab named Buddee.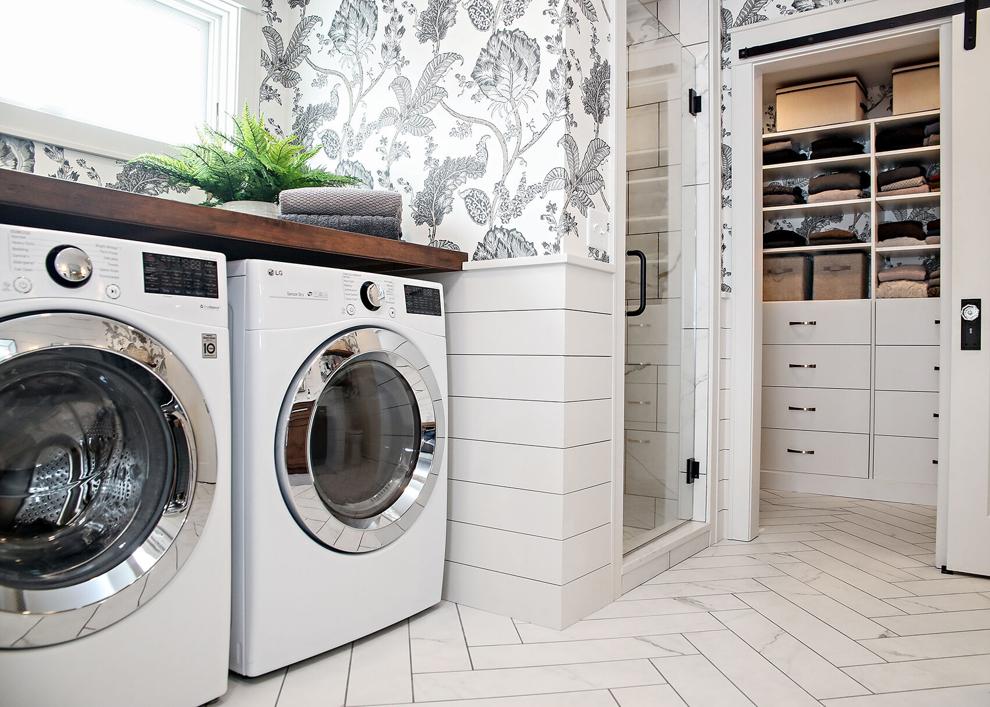 "As much as we love the weekends, it is really nice when it quiets down," Dawn said.
"It's really nice on Sunday night and we can cruise around the lake and relax from all the activity that we love, but it's nice to have time to unwind," Dennis said. "We also love the winter down here. It's not as busy but there are still fun things to do."
In the future, they might make some more changes to their forever home, but they are happy with the balance of up north cozy with some rustic cottage and small touches of contemporary thrown in to keep it new and fresh.
They each have their favorite places at home.
"I like sitting in front of the fireplace — whether it's winter time or summer — and be able to look out across the lake," Dennis said.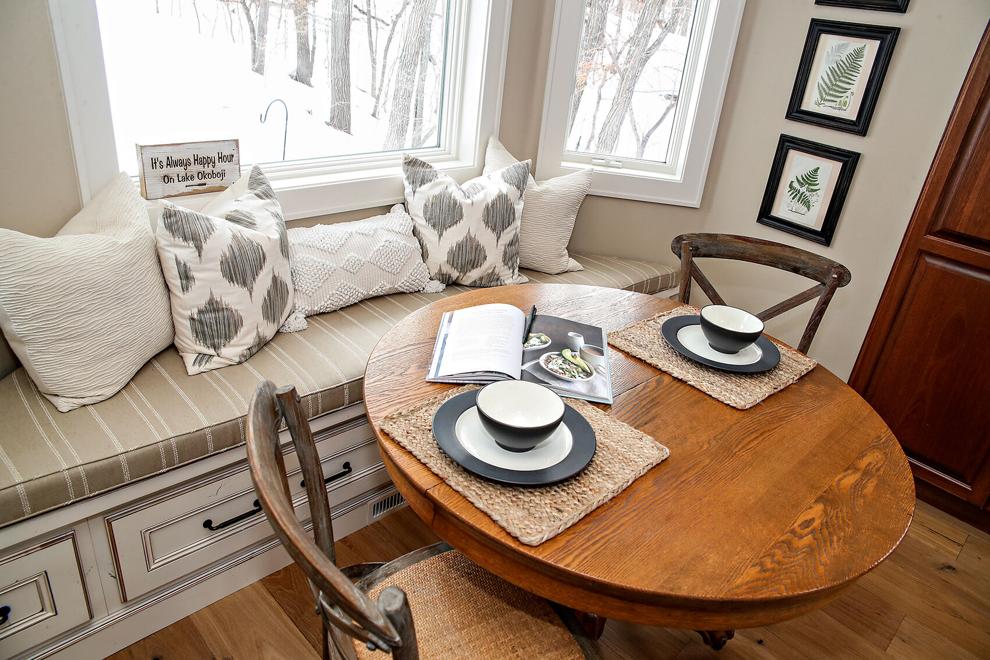 "I love the breakfast nook in the kitchen. This is my favorite spot. You can look to the lake on one side and to the front yard with all the trees and the wildlife," Dawn said. "It's wonderful."