The Studio Barre & Yoga offers classes for the whole family
Yoga is one of my happy places.
I like doing yoga for a lot of different reasons. I do it for stress reduction, to increase my flexibility, for exercise, but most of all I like to do yoga for relaxation.
Doing yoga with my very active 3-year-old son, Harrison, on the other hand, isn't really about any of these things. It certainly isn't relaxing, I will tell you that. But it sure is fun.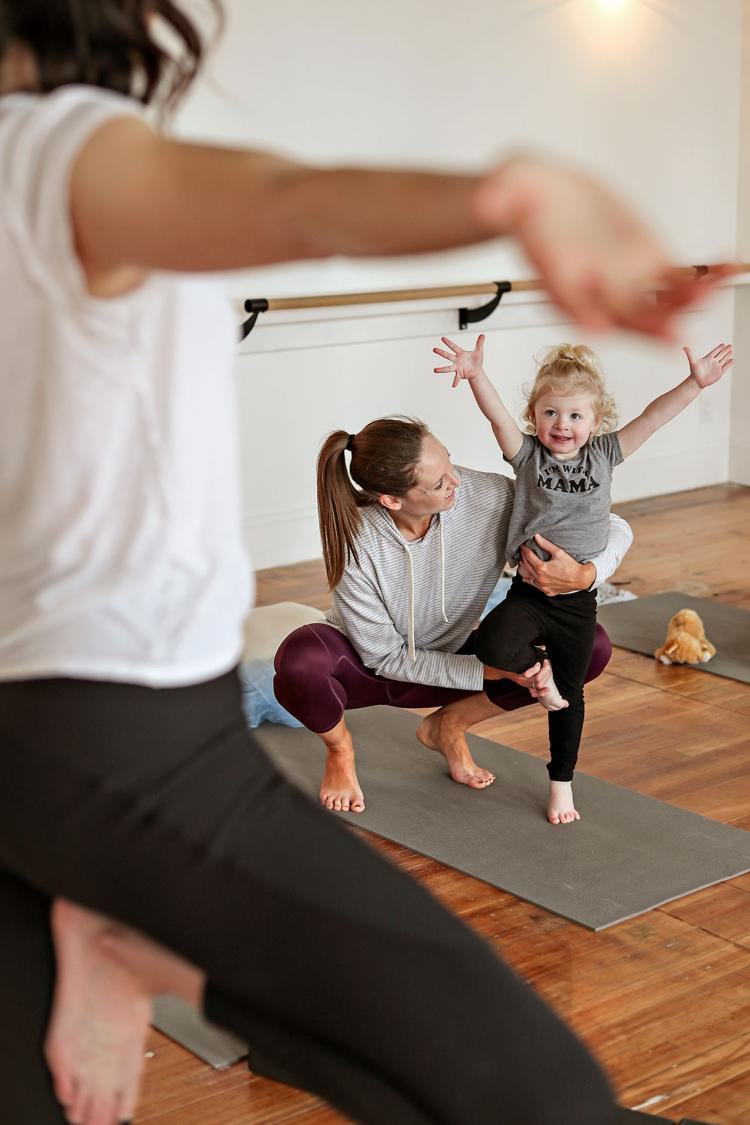 What it is about is engaging in doing something together, getting a little bit of exercise and helping him learn to be mindful of his breath.
The Studio Barre & Yoga in Spirit Lake has six teachers who have just completed their 95 hours of kids yoga training with Lumin Therapy on top of their 200-hour regular yoga teacher certification. They are looking to offer a wide range of classes for kids, kids and parents and whole families.
Putting in the hours to be certified to work with kids and teens was an important goal for The Studio Barre & Yoga business owner Amanda Jorgensen, who is also a mother of four. Her kids range in age from 8 to 16.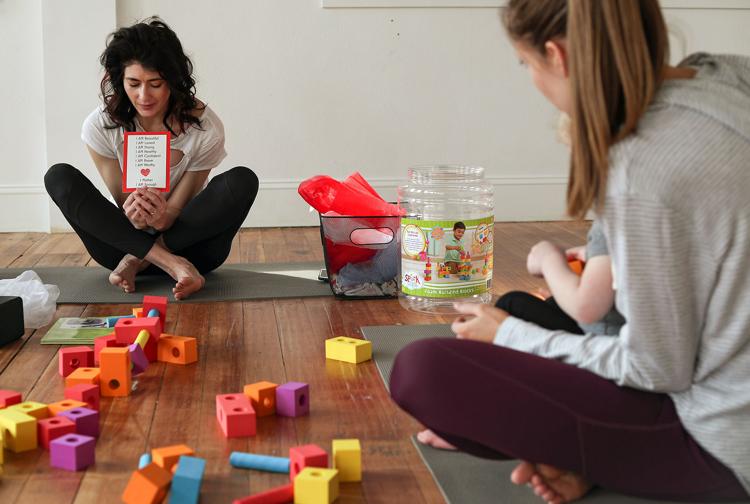 "Teenagers and kids are a huge deal of mine, but we needed to go about it slowly and carefully. Now that we've done the training, our teachers will be figuring out how they want to be a part of the community," Jorgensen said. "I know for me, I wanted to introduce my kids to yoga because it was something we could do together at an early age and yoga is something you can do until you are 90."
Jorgensen also believes that yoga helps teach kids of all ages an essential life skill — being mindful of the breath.
"Bringing little kids to a yoga class will show them that their parents' are using their breath and caring about their bodies," Jorgensen said. "It's not a normal yoga class when you have little kids. You have to shake them all up and get them all tired so that you can focus their attention. Then you can end with simple breath work. My goal is to teach these small children how to help calm themselves down when their feelings take over by focusing on their breath. The ultimate goal is for them to find their breath and take control of their own mind."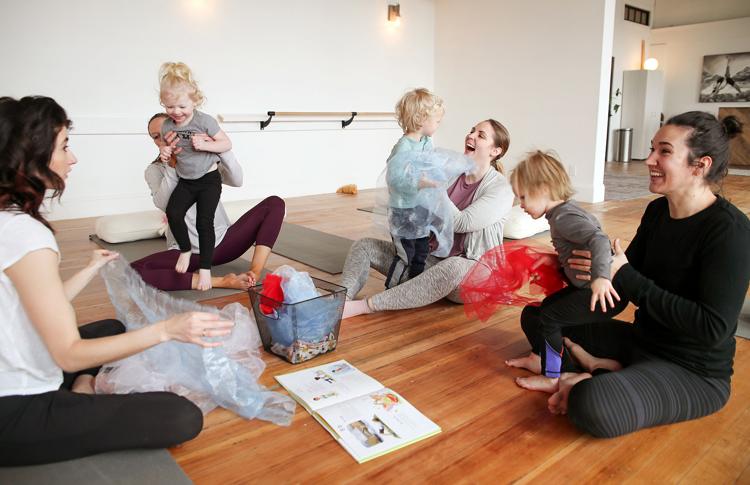 In the past, the studio was already offering some classes for older children and families but now with their new training they are looking to offer even more opportunities for kids and their families to enjoy yoga.
Earlier in March, my son, Harrison, and I joined some other moms and tots for a Mommy and Me yoga class at the newly renovated studio, which is located above Allure & Co., in downtown Spirit Lake.
First, the newly renovated studio space is tranquil, beautiful and perfect for yoga whether that be by yourself or with some hyperactive toddlers.
My son and I have done some yoga before at home, but this was his very first yoga class. To say he was excited is an understatement. In the habit of young boys everywhere, he showed his enthusiasm by running around and acting completely crazy.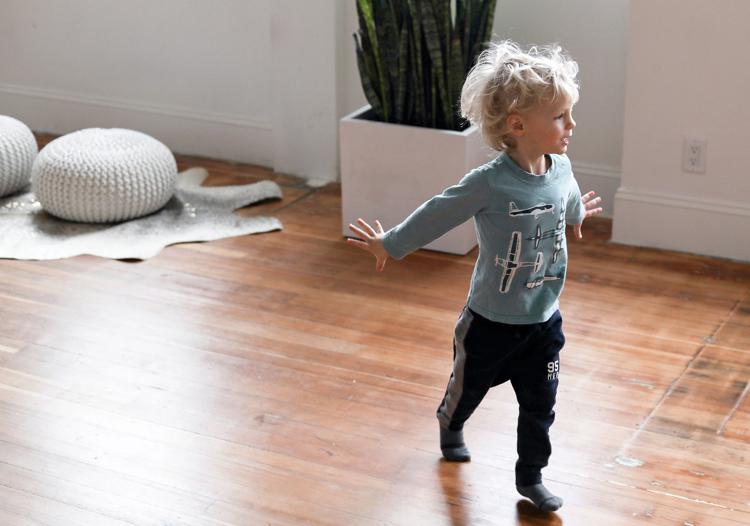 And that was fine with Jorgensen. She took that energy and helped focus it into some creative play with some yoga thrown in for both the tots and the adults.
First we read a book about different yoga poses that are similar to different animals or other things in nature. The kids got to pick out a number of fun poses that they got to try throughout the class. We picked fun poses like butterfly, tree and many more.
She had the three kiddos build a bridge with the yoga blocks that they got to walk across a bunch of times. She had some foam building blocks that the kids were able to use to build towers or trees. She also had some scarves that the kids were able to wave around when we did the butterfly pose and other poses.
The yoga poses were interspersed with the fun activities, and even the yoga poses were made to be fun.
We were asked to bring in a stuffed animals for our kiddos to use. Toward the end of the yoga class the kids and moms laid down and watched the stuffed animals rise and fall on our tummies while we focused on our breath.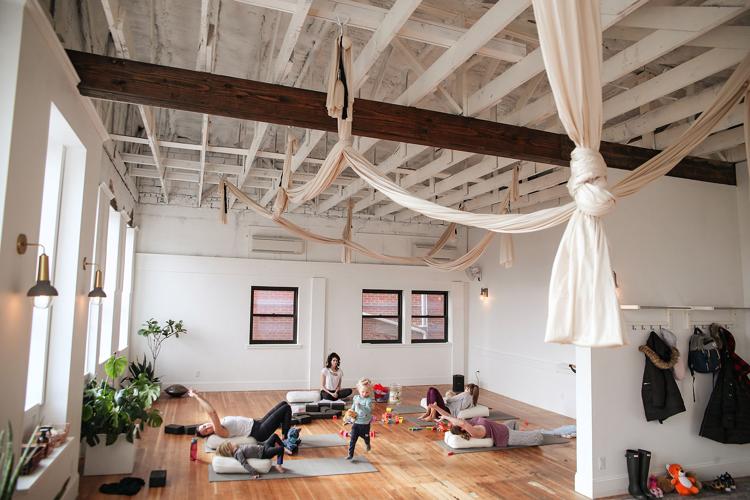 My son's stuffed animal kitty got to ride on my stomach and his. It's something that he has repeated after the class while we are at home — which is kind of cool.
As moms we are able to get in a little workout by doing the yoga poses too. We also did a plank pose and we pretended to be logs for the kids to climb under and around. That got the core muscles engaged.
Mommy and Me yoga was fun and it is something that I would definitely do again.
It was a nice way to find some breathing space with my son.