The story of Fred "Dood" Gilbert, "The Wizard of Spirit Lake"
Gilbert Park on Hill Avenue in Spirit Lake is a fun space for a picnic, to let the kids play and to enjoy the views of East Lake Okoboji.
It's a park that has been there since 1926, and was named after one of Spirit Lake's most famous inhabitants, but it would be safe to say that most of the people who enjoy the park have no idea just who the Gilbert is of Gilbert Park.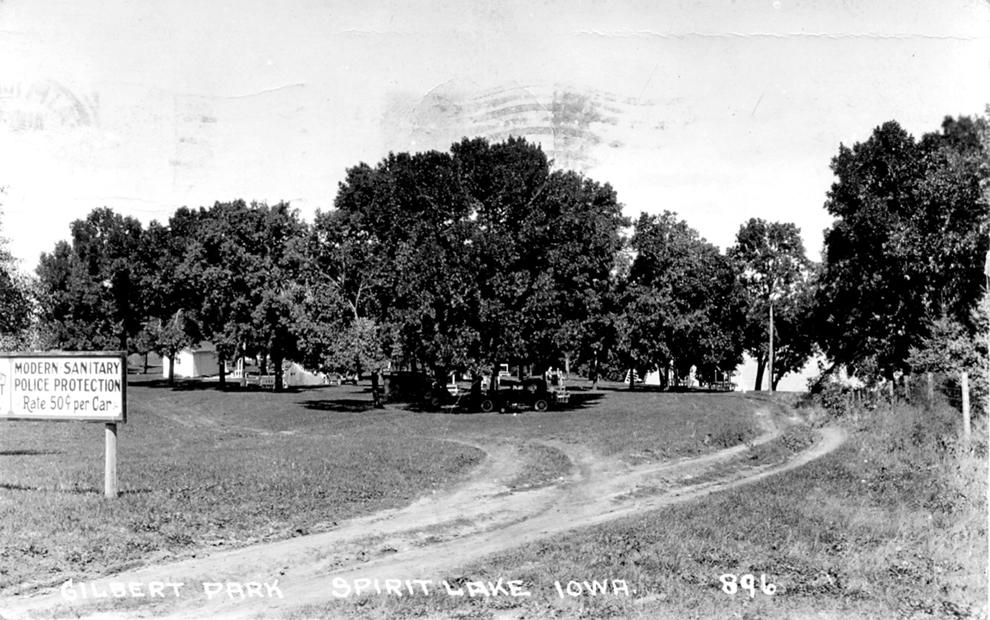 Fred "Dood" Gilbert was a Spirit Lake boy born and raised, who was famous around the world.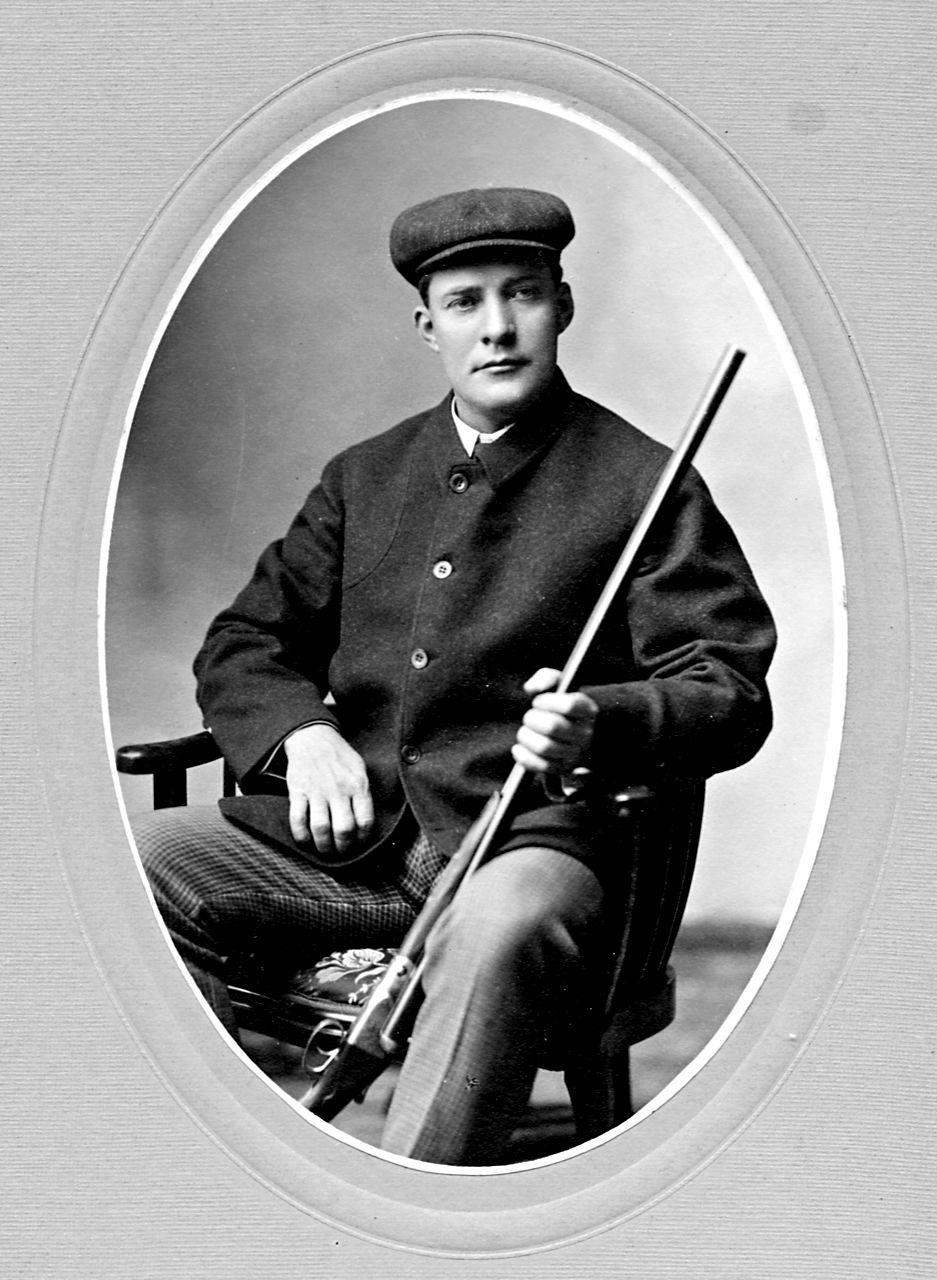 It was a gun that made Gilbert famous. More specifically, it was his shooting skills that did that. Gilbert was born on Dec. 18, 1865, during the time when guns and being able to shoot them was a necessity not just a hobby.
But in the Midwest, where virtually everyone knew their way around guns, Gilbert stood out. It was a talent that would take him around the United States and Europe.
In fact, later in his life, Gilbert was known as "The Wizard of Spirit Lake."
"He picked just the right moment in history at the end of the 19th century to arrive on the scene. One of the most popular recreational events of the day was attending shooting matches. Every man, it seemed, could shoot a scatter gun. They had to know how to shoot, living here in the Midwest; wild game was an integral part of their diet. People attended shooting matches much as we now attend football or basketball games," according to a historical document written by Stephen Kennedy, the former museum director at the Iowa Great Lakes Maritime Museum.
Gilbert's life didn't start out with the promise of big things.
"When I first knew Fred he must have been about 7 years of age, a towheaded lad, chiefly conspicuous for his abounding good nature and for his proficiency in the use of genial and picturesque profanity of which he seemed quite unconscious. He had a shotgun in his hands much of the time and at an early age he gave evidence of the skill which later made him famous. He hunted with the men and finally won their admiration by his square sportsmanship, as well as his rare juvenile shooting," according to a memory written by A.B. Funk.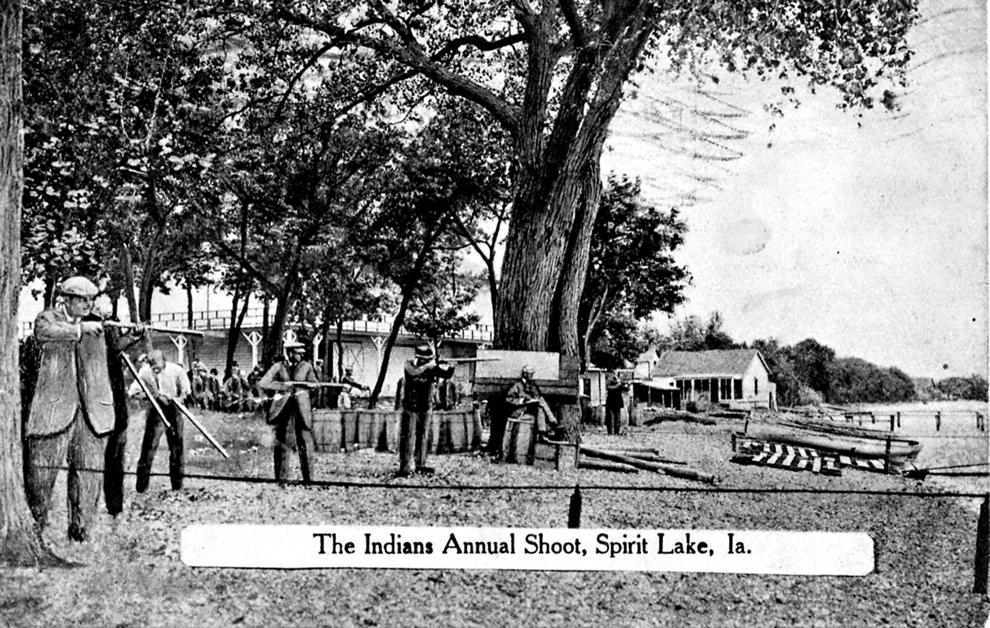 According to Funk, Gilbert sought work at a young age on a farm on East Lake Okoboji. He worked for a man named John Klein and he eventually married the daughter of his employer.
"Meanwhile, Fred kept on intimate terms with his 'scatter-gun,' as he called it. In season he visited disaster upon the game birds. He did market shooting the laws did not then forbid. Hunters from far and near began to appreciate his skill and sportsmanship and personality. Along this number was a man named Rice, representing the Du Pont Powder company," Funk wrote.
It was in 1895 that Gilbert made his opening debut on the world stage of trapshooting, according to an article in a 1926 edition of the "Spirit Lake Beacon." Gilbert attended an event in Wilmington, DL, and won the American championship and the Du Pont Cup.
"In 1901, Mr. Gilbert was a member of the American team that went to England and Scotland. It was then that he really became acknowledged as the world's champion trap shot. Later in 1908, he won the professional championship at the Grand American Handicap, and repeated the next year. In 1916, he established the present long run record, breaking 591 clay pigeons without a miss, and without shooting a gun between matches," the article went on to elaborate.
Gilbert went on to win every challenge trophy in the sport of trap shooting at that time. He won six straight world titles, but one of his greatest feats took place in Orleans, IA, in 1903, according to historical documents at the Iowa Great Lakes Maritime Museum.
"Shooting with 'leftover' shells which he had accumulated over a period of four or five years, he broke 392 consecutive targets before he missed," the record states.
In 1897, when Gilbert was in New Orleans for a shooting match he and some fellow shooters formed a shooting group called the "Indians." They would wear costumes to their functions and hosted various shooting events.
Gilbert Park was dedicated on July 2, 1926, while Gilbert was still alive.
Nearly 100 years later, the site is still a tribute to the man who put Spirit Lake on the map in the early 20th century.
Next time you drive by or create a memory in Gilbert Park, remember to take a second to honor the man known as "The Wizard of Spirit Lake."