Amba Klapwijk had never been to the United States.
That changed this summer after three weeks at the Iowa Lakeside Laboratory as part of the Artist-in-Residence program.
Amba is from Rotterdam, in the Netherlands, and studies musical composition at the Royal Conservatoire of The Hague. She is the first international participant in the AIR program.
"Our mission is to bring artists from all over the country and around the world that are working at the intersection of art, science and nature," said program director Alex Braidwood. "The tagline I created is 'Artists and scientists are both asking questions about the world, they're just doing it in different ways.'"
Amba was one of six artists in the program this summer and the final one to complete her stay at Lakeside.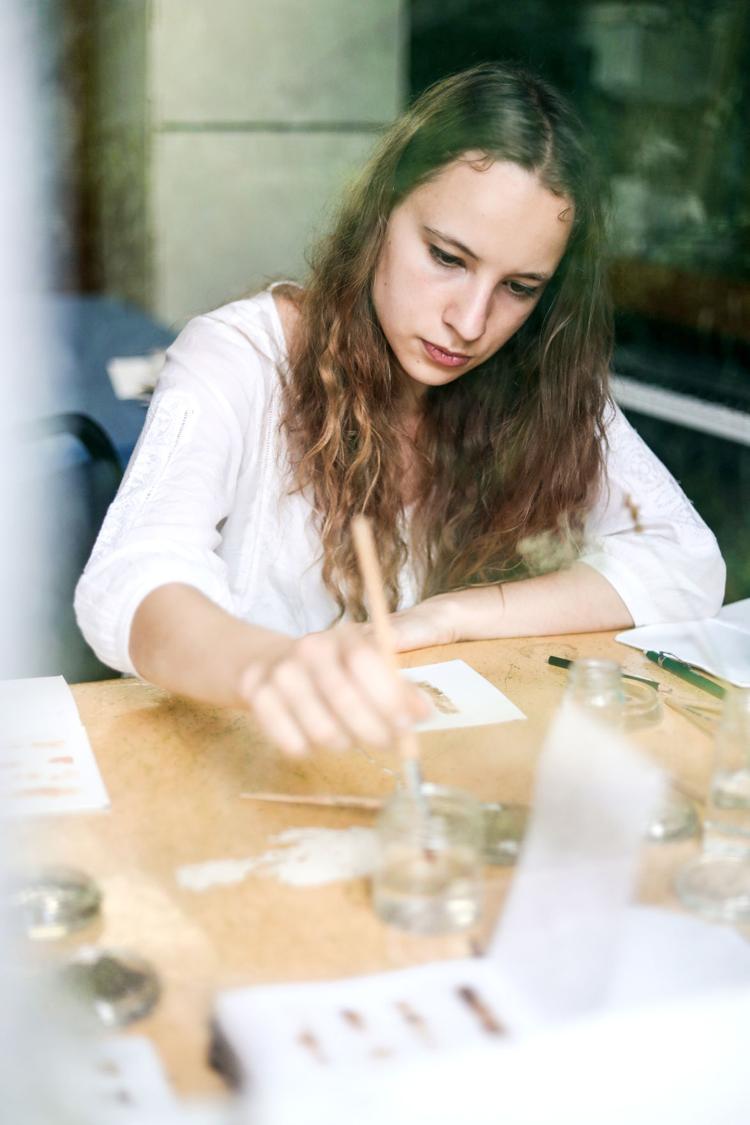 The program has received upward of 40 applications the past couple years for a maximum of six spots each summer. Artists can choose to stay between 2-4 weeks between mid-May through mid-July. Some try to schedule their stay around particular field classes that coincide with their artwork.
"We had a photographer and illustrator with a strong connection to birds who wanted to be here during ornithology class. Another photographer worked through a microscope and came at the same time as the algae class that spends a lot of time looking through microscopes. We've had artists who've just finished their bachelor's degree, or maybe in the middle of their master's in fine arts. Others have been mid- to late-career artists with gallery representation and everything," Braidwood said. "The selection process is really about trying to discern who's going to be a good fit here since it's a very unique place with a lot of interesting things going on, and a strong connection to nature."
Fittingly, Amba found out about the program through the Facebook page of the World Forum for Acoustic Ecology.
Encouraged by her teachers to seize the opportunity, Amba decided to embark on her first journey to America.
"It sounded so interesting," Amba said. "I really like working in nature and often my work is related with that. I haven't discovered a field station like this in the Netherlands yet. This is very special, quite open to the public with a lot of programs."
Growing up in an artistic family, Amba starting playing piano almost as soon as she could reach the keys.
From there, art has been a mainstay in her life. She began composing music in primary school and spending a lot of time photographing friends and colleagues out in nature.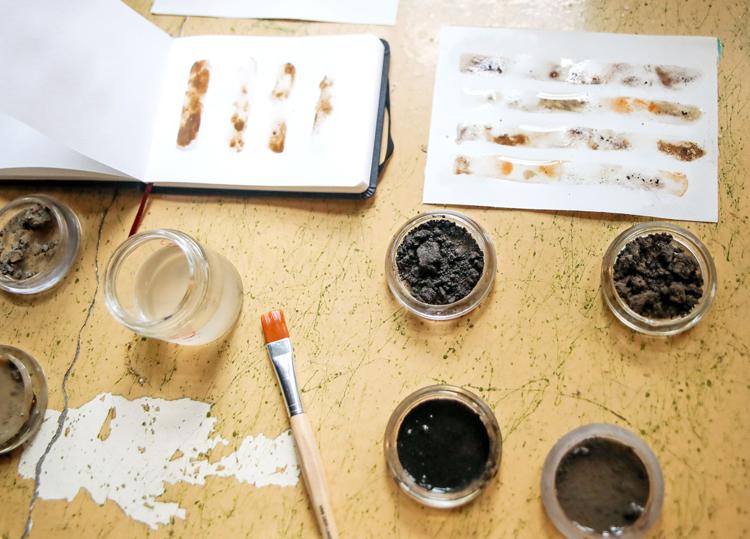 Poetry has always been a big influence for Amba as well and something she has leaned on for inspiration in her musical compositions.
"Back in the Netherlands I didn't want to have a fixed idea. I wanted to be here and see what happened," Amba said.
She spent her first few days getting acclimated to her new surroundings. Taking lots of photos and videos and shadowing a class taking soil samples.
She used some of the collected soil to draw and paint with back in the studio space set up at Bodine Lab.
Inspiration struck in the form of the prairie landscape.
"What seems to be a focus here is restoring the prairie in Iowa. I hear that there is barely prairie left today and that story stuck with me," Amba said. "We don't have prairie in the Netherlands and I wanted to learn everything about it and leave something behind here that is related to the lab."
Amba scoured the library reading journals and books about the prairie ecosystem. She read poems and hoped to write some of her own. She hiked through Cayler Prairie, the Freda Hafner Kettlehole and all around the grounds at the Lakeside Lab.
All this was with the goal of composing a piece to be performed in the prairie before her residence came to a close.
Artists-in-residence aren't required to complete work during their stay and Braidwood says they typically fall into one of two categories.
"Some use this time to engage the lab, finish projects and develop things so that when they leave they have this bank of completed work. Others use this time to gather assets, research and inspiration that they can take back to the studio and work on for the next 6-12 months," Braidwood said. "What fascinates me is that the scientists and researchers that come out here do the same thing."
Amba was able to create a piece that she performed with local musicians, and included the voices of the lab's staff and students.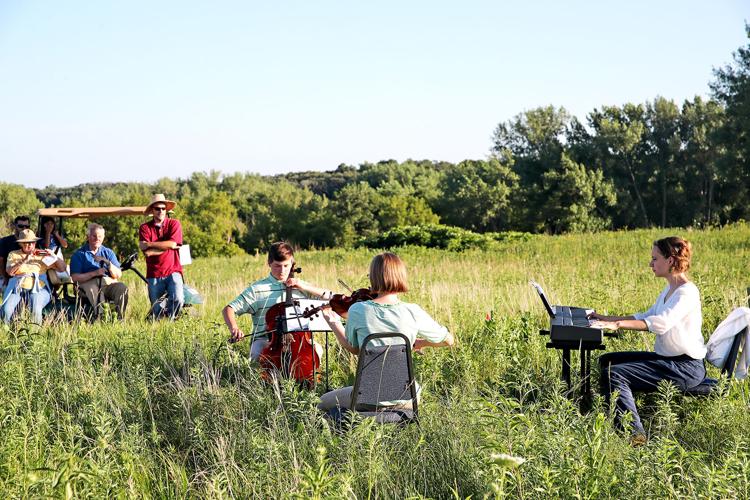 The performers and guests gathered in the prairie at Lakeside as the summer sun lowered in the sky and listened to poems and journal excerpts about the prairie, as well as plant species listed by their scientific names.
All was accompanied by the rich tones of the violin and cello and Amba's piano.
The poetry of nature, as Amba describes it, is something that can be heard in one's imagination and it's that poetic feeling that stays behind.
She plans to also take that feeling back with her to the Netherlands.
And to speak there of the beauty to be found in the native prairies and grasslands in Iowa.