Remembering the Miss Thriller Incident
Standing sentry as you enter into the Iowa Great Lakes Maritime Museum is something that looks like it might better be suited to an exhibit about space exploration.
An antique deep sea diving suit stands next to an exhibit that details the worst boating accident to ever take place on the waters of the Iowa Great Lakes.
On the evening of July 28, 1929, two boats were out on a pleasure cruise around 9:30 p.m. when the unthinkable happened. The Miss Thriller and the Zipper collided. Between the two boats there were 24 people involved in the incident and nine people lost their loves.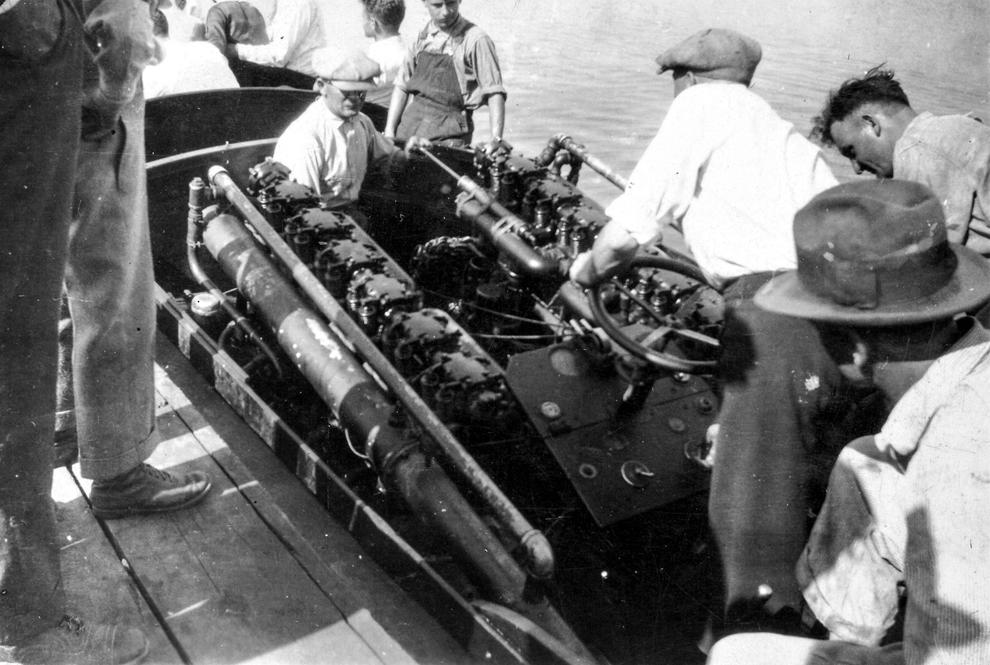 It was a Sunday evening when the Miss Thriller, known as a Sea Sled that had served as a submarine chaser in Word War I, went out on an excursion. According to information from the Iowa Great Lakes Maritime Museum, the boat was built for speed and had been rebuilt to feature two airplane engines together weighing two tons. The boat had been clocked at 72 miles per hour. 
The other boat involved in the crash was called the Zipper. This was a more standard commercial speedboat.
The accident occurred in an area of deep water on West Okoboji Lake just off of Fort Dodge Point. 
According to some research by Mary Kennedy, the curator for the Iowa Great Lakes Maritime Museum, the "collision tore off the entire rear section of the Thriller and immediately the boat was flooded with water. The front end was then raised nearly seven feet out of the water. The lifting was so violent that all the passengers were thrown into the water."
Witness accounts state that the Miss Thriller's pilot, Jasper Alexander, and mechanic, Frank Long, passed out life vests, but some of the victims threw them away and clung to the hull of the Thriller before it sank to the bottom of the lake about 90 feet below.
Other boats rushed to the scene to rescue those that they could, but in the end, there were nine who lost their lives that night. 
Charges were filed after the incident against the owners and pilot of the Zipper, but the charges were later dismissed and the actual blame for the collision was never officially determined.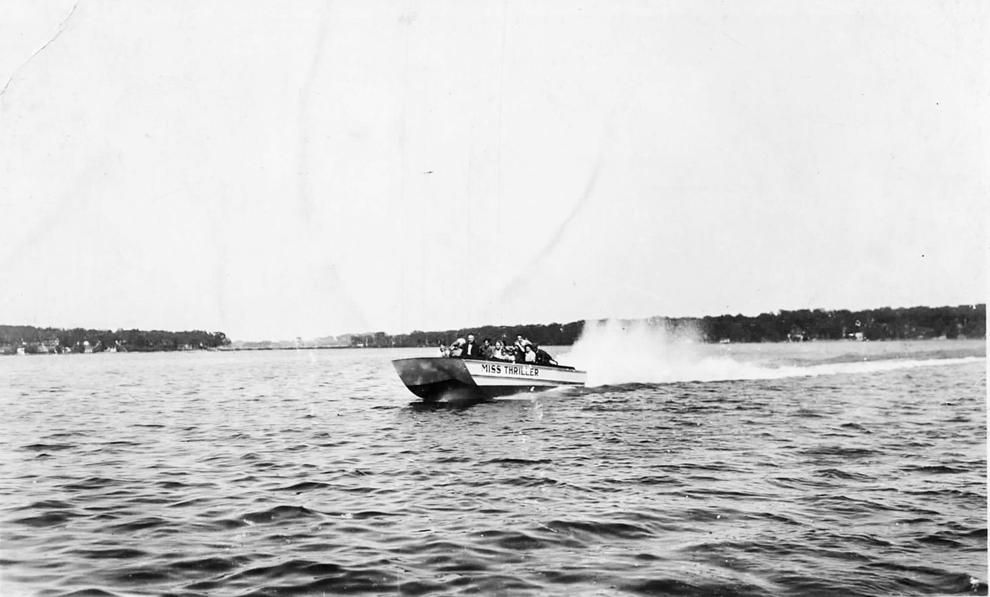 Divers were hired to descend to the bottom of the lake and help extract the Miss Thriller, which was reported to have sank into two feet of mud. The Queen was actually used to pull the Miss Thriller up from the depths and haul it to the surface the next year. 
The divers would have worn suits very similar to the one that stands in the Iowa Great Lakes Maritime Museum.
It's a fun artifact, but a solemn reminder, that while there's plenty of fun to be had in the Iowa Great Lakes, boating safety is of the utmost importance.