SHELDON—Janice Wielenga is used to seeing people shrink.
Wielenga, the manager of the LLRC East, has been involved with Live Healthy Iowa — and the area version called Live Healthy Northwest Iowa — for long enough that it has undergone a name change.
Originally, it was Lighten Up Iowa when it started in Ames in 2002. Wielenga said Live Healthy Iowa is a better name.
"You want to live healthy because that's kind of the main focus," Wielenga said. "You may lighten up during this program but you want to continue that into a healthy lifestyle and not just concentrate on these 10 weeks. You want to make it a lifestyle change so that you can continue on and not fall back into those bad habits."
Wielenga, who has been involved with Live Healthy Iowa since 2005, said everyone seems to enjoy it.
"It gives a lot of people the incentive at the beginning of the year to not continue with what they're doing and get started anyway," Wielenga said.
Once people get started, the goal is for them to keep with it. Some people struggle to continue their healthy habits after the 10-week program is up, she said.
"If they just can stick with whatever they're doing and continue on with that, especially since it's a team project, still keeping each other accountable with your teammates and keeping in touch with your teammates is a good idea," Wielenga said.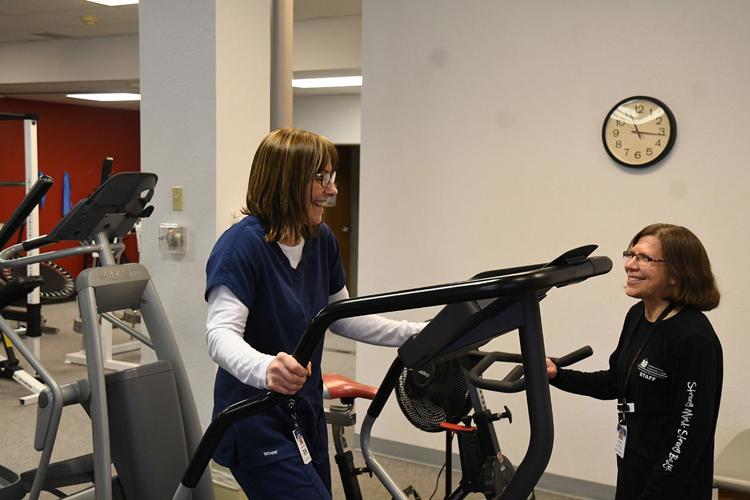 She encourages people to continue weighing themselves after the program is over and to keep team camaraderie going.
"It really seems to help," she said. "Try not to do too much to start with as far as going gangbusters. If you gradually work into it and don't overdo yourself then it kind of makes it a little easier to stick with it too."
Wielenga said she likes to see people gradually lose weight. She said sometimes it's even good if people do not make it to their goal week during Live Healthy Northwest Iowa.
"It gives them something more to focus on after the program," Wielenga said. "We usually say one and a half to two pounds a week is a good healthy amount to lose. For someone who really needs to lose the weight, even 20 to 25 pounds during these 10 weeks is still really good."
She added that even though it is a competition people should have fun with it.
"Keep your camaraderie with your teammates," Wielenga said. "You have your ones that kind of like razz each other and have different teams that can kind of compete. They'll egg each other on a little bit, so that's always kind of fun to hear those stories. They'll maybe even try and sabotage each other a little bit. Just have fun with it and encourage people to just get moving."
Live Healthy Northwest Iowa 2020 started Monday, Jan. 13, and runs through March 20.