REGIONAL—When asked about the staggering increase in confirmed coronavirus cases in Sioux County, officials at the state of Iowa provided a simple answer: "Surveillance testing."
That's the word straight from Gov. Kim Reynolds' office via an e-mail response from Pat Garrett, her communications director.
Sioux County had 25 confirmed coronavirus cases on May 4 and hit 100 confirmed cases on May 12. N'West Iowa as whole has more than 180 cases, although about a third of those people have recovered.
When asked what type of trajectory should be expected in this region, which had its first confirmed case on March 22, Garrett said the state is keeping an eye on the situation.
"As for the trends in NW Iowa, we are monitoring the data every day and will continue to assess whether there's going to be a spike," Garrett wrote.
"But again as the governor and IDPH has said at these press conferences, we have flattened the curve."
A bulk of Sioux County's new cases were added last Saturday when Community Health Partners, the county's public health agency, reported 40 new cases overnight.
The county health agency also attributed the uptick to surveillance testing, which is essentially targeted testing at sites "where there are confirmed cases and likely exposures have increased."
Community Health Partners, via the Iowa Department of Public Health, shared on Sunday that more than 400 tests were conducted at two sites in northwest Iowa after a request from a local business.
Unless the state determines an outbreak has happened at a business and considers it to be in the interest of public health, it will not reveal an impacted business; however, Perdue Premium Meat Co. of Sioux Center and Sioux City later confirmed it was the business in question.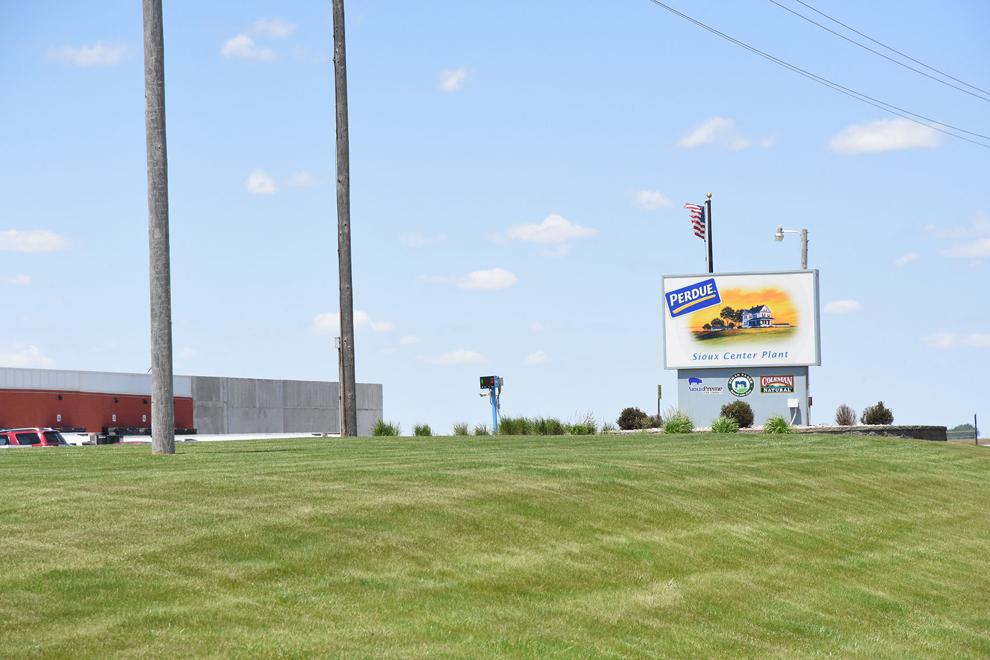 In a statement, Gary Malenke, senior vice president of pork operations, said Perdue requested health-care professionals come out and test employees for COVID-19 in Sioux City on May 4 and Sioux Center on May 5.
"The test took about 10 minutes and the results became available over the weekend," Malenke said in the statement.
"The lab confirmed that we have a low percentage of positive cases of COVID-19 in our Sioux Center and Sioux City facilities. We have notified the employees, provided contact sourcing and communication to peers, and implemented a planned reduced and staggered work schedule."
Perdue, which employs 240 people at its Sioux Center pork plant, confirmed on April 30 — five days before organizing mass testing at the facility — that one of its employees tested positive for the virus.
At that time, Malenke said the employee had no direct exposure to his co-workers.
Before Perdue confirmed its role in Sioux County's increase — an exact number of how many of the new cases are tied to plant is unknown — some also pointed the finger at Smithfield Foods' Orange City facility.
Via e-mail, a spokesperson for Smithfield, which made national news after a massive coronavirus outbreak at its Sioux Falls, SD, plant said the company is making every attempt to keep its employees healthy and safe.
"Smithfield is working closely with a combination of local health departments and private labs to make testing available for free to all employees across our facilities," the spokesperson wrote.
"At our Orange City facility, Reditus Labs is conducting on-site testing."
The company also said it has implemented mass thermal scanning systems to identify employees with elevated temperatures before entering facilities; included masks and face shields to its required personal protective equipment, installed physical barriers on the production floor and in the break room, added more hand-sanitizing stations and has enhanced cleaning and disinfection protocols.
The entrance to the Smithfield parking lot in Orange City has signs in English and Spanish warning sick employees to not report to work. There also is a tent near the building's main entrance filled with gallons of hand sanitizer and signage that encourages social distancing.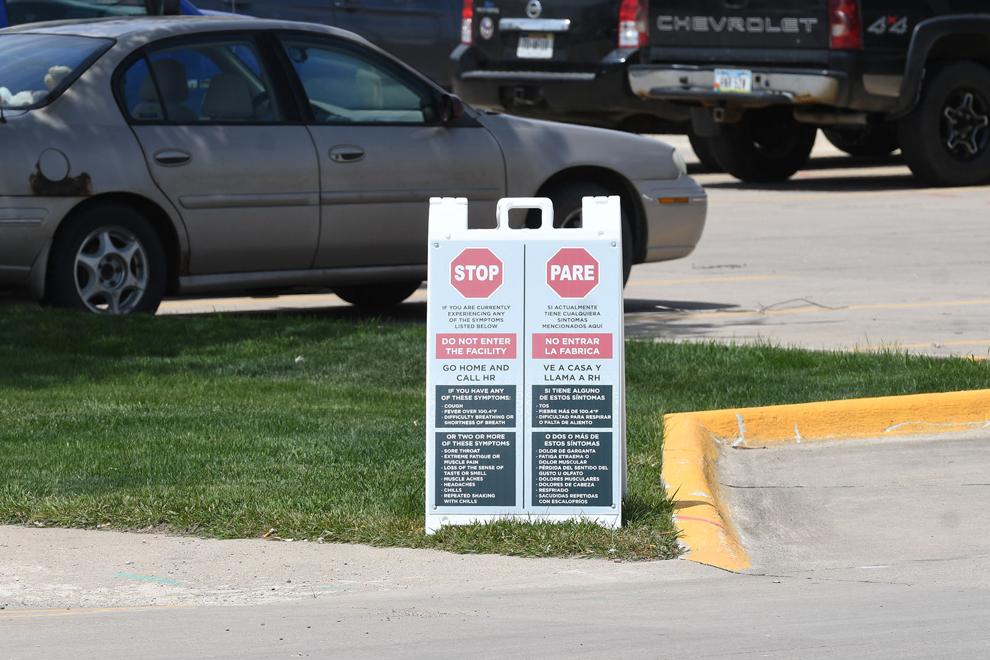 About 200 people work at Smithfield's Orange City plant and the company said employees are instructed not to come to work if they feel sick and people with COVID-19 are required to stay away from the facility for 14 days with pay.
When asked how many employees at its Orange City facility or its bacon plant in Sioux Center, which has more than 400 employees, have tested positive for the virus, Smithfield declined to answer.
"Out of respect for Smithfield employees' legal privacy, we will not confirm COVID-19 cases in our facilities," the spokesperson said.