REGIONAL—On the office playlist at ISB Services in Sheldon is '80s hit "Take On Me" where the singer proclaims that he — just like houses on the market in N'West Iowa — will "be gone in a day or two."
As the realty firm's broker, Corey Elgersma oversees its listings and purchases. In his decade of experience, he said he's never seen sales like this.
"I've got friends who've been in the business a lot longer," he said. "It ebbs and flows, but it's been pretty strong. This is different."
The real estate agent said the fast pace started at the beginning of last year, even before the coronavirus took root in the United States. Like many other pre-2020 trends, the pandemic accelerated the situation. ISB Services has about 50 signs for its properties, but they are selling so fast that Elgersma's garage is overrun with yard advertisements.
The situation is advantageous for house sellers across the country as many residences are selling higher than asking price, but the ripple effects are intertwined with the pandemic and job market while the chaos waves through N'West Iowa.
Government reshuffles
Elgersma pointed to the exceptionally low interest rate as a major reason homes are selling fast.
"The interest rate made owning a home as affordable or more affordable than rent at times," Elgersma said. "You could buy a $100,000 home and have a similar mortgage as to what your rent would be."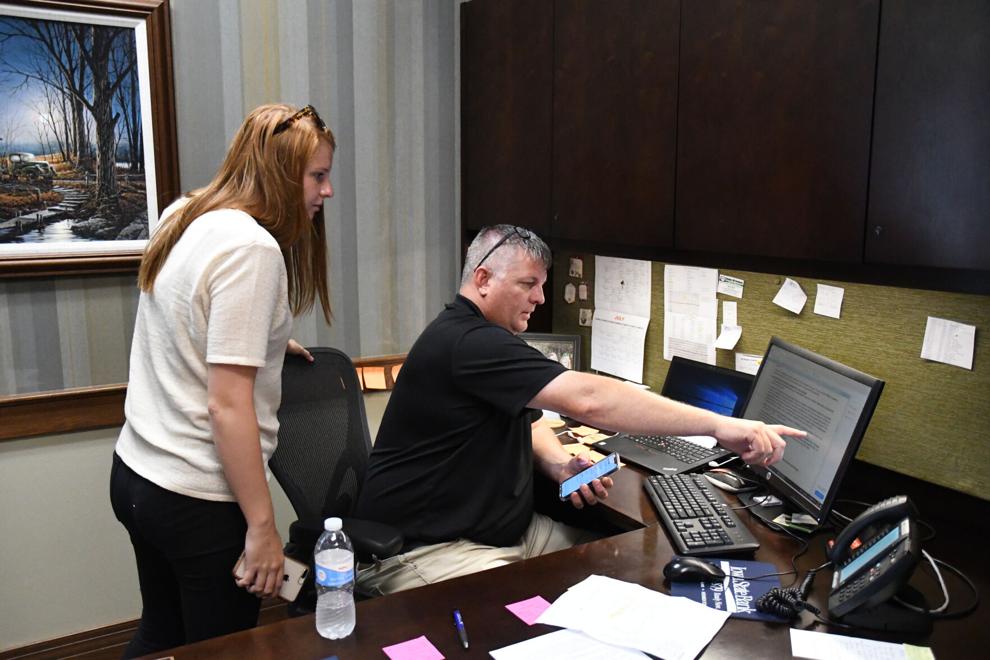 Interest rates have been set low because of the pandemic. The national rate set by the U.S. Federal Reserve — which works to manage inflation — is 0.25 percent, although consumers usually pay a higher fare. This monetary policy is generally to keep the economy moving during otherwise bearish times. In its June meeting, the Federal Reserve Board discussed potential future moves to slow down the warp-speed market.
On the local level, governments are working hard to attract and support new residents and businesses.
Stephanie Neppl is the executive director of the Osceola County Economic Development Commission. Her office works with city governments to encourage activity in Iowa's sixth least populated county.
She said the housing shortage cannot be separated from the job situation as Iowans evaluate the pandemic's lasting impact.
"That's the hard part," Neppl said. "We all have job openings everywhere, but you can't have the benefit of a new job or a new person if they can't live in your area. Yes, there could be houses on the market, there may be an open apartment, but that doesn't mean people have good options. They may have an option, and it's either take it or leave it."
Under construction
In Neppl's county, the cities of Sibley and Ocheyedan have a range of incentives, including refunds for large residential projects and additional cash to build in specific areas. Elsewhere, towns as large as Sioux Center and as small as Sutherland have cheap lots for sale in hopes to strike when the market is hot.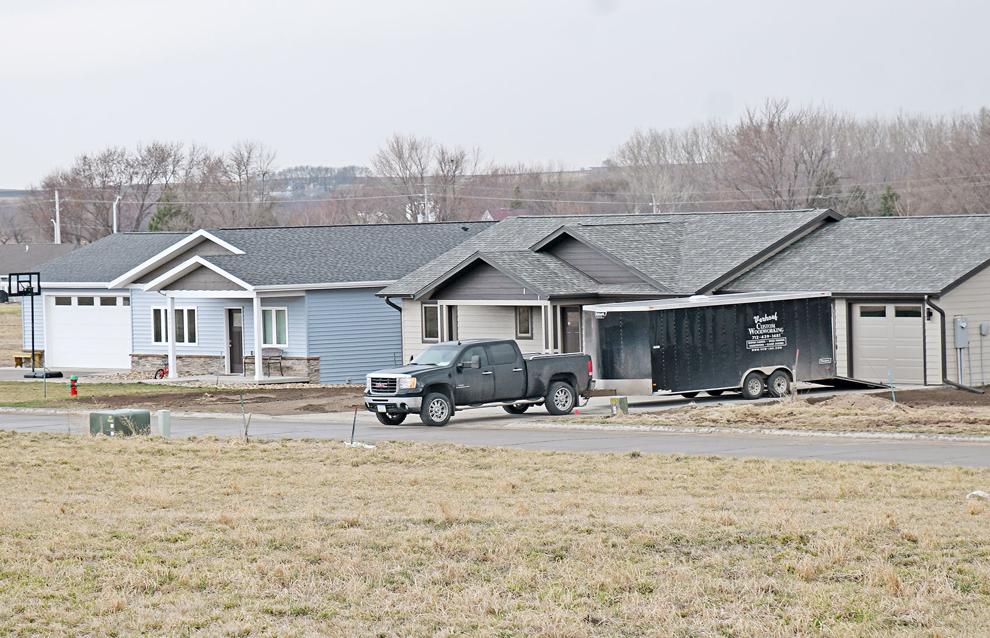 Rock Valley has been pursuing growth for years and has two large neighbors ready to host new citizens. The key, mayor Kevin Van Otterloo said, is providing public resources. His city of 3,900 has added campgrounds, trails and an event center in recent years as part of what he called an "aggressive" strategy.
"If you've got people that like different amenities and we can't provide it here, they're going to look for some other place," Van Otterloo said.
However, for all of the city's efforts, the rise in population is not enough to keep up with economic growth — something that sticks in the mayor's side.
"I wish we could get more people building houses," he said. "We need more houses in Rock Valley, but to get people to actually build them is the thorn. We've got space, we've got the incentives; but to get somebody to pull the trigger, that's the thorn."
And just like Elgersma's rent-to-mortgage clients, it's all about the price.
High on the log
The cost of lumber just began to fall this week after months of records. The price of 1,000 per board feet — the standard unit of lumber futures — was over $1,600.
According to finance website Business Insider, the price at the end of May was quadruple what it was a year prior. The value is under $800 now, but the cost of other homebuilding materials such as drywall and steel are still sky high.
The surges have made it tough for construction companies such as Vreugdenhil Construction in Sioux Center. Owner Doug Vreugdenhil said the area has a "positive work attitude," but uncertain and elongated delivery dates have made it impossible for his crews to keep up with demand.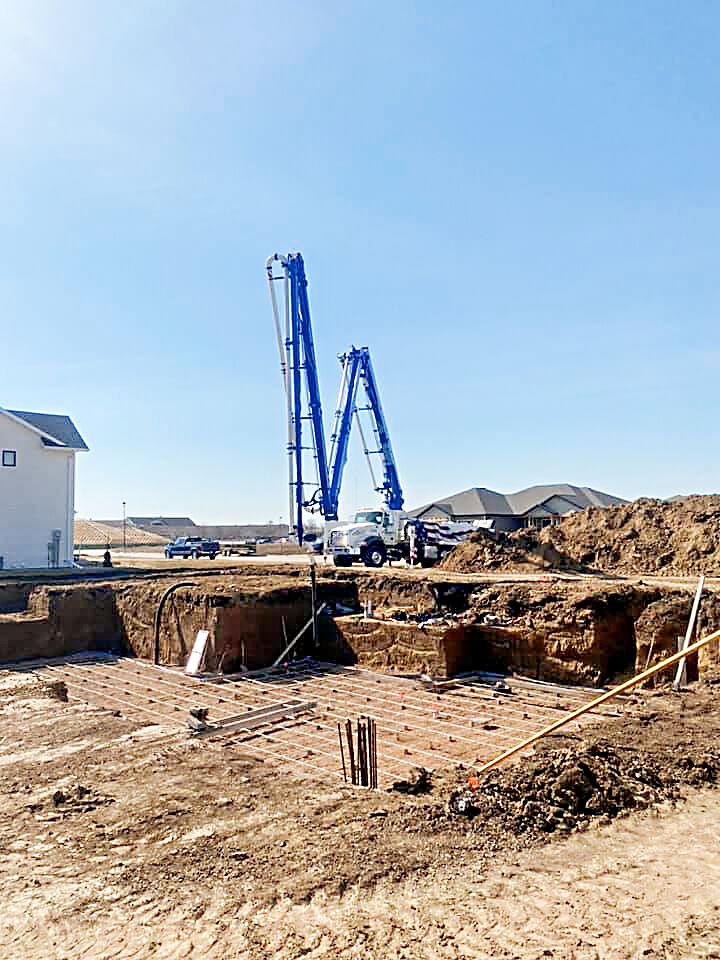 "Business has been challenging since COVID because there is a lack of material due to increased demand and labor shortages in the manufacturing and supply of products. Due to the shortages, there is additional time spent trying to manage the workflow," Vreugdenhil said. "What used to come in three weeks now can take up to 12 weeks."
In addition to new custom houses, Vreugdenhil's company does renovation projects, and the work has kept his schedule packed this year. Even with the rise of the delta coronavirus variant — a more potent, less preventable version of COVID-19 — he does not see work slowing down any time soon.
"People are still interested in doing renovations and upgrading of their current homes, or building new homes," the foreman said. "Some individuals feel they should wait until things get back to 'normal' but most people feel this may be the 'new normal.'"
Elgersma said he also has seen throngs of people looking at home improvement in response to the pandemic. COVID-19 staples of remote work and less travel have made out-of-the-office life more central.
"People are investing in their nests because they're spending more time in them," Elgersma said.
This trend also has added value to many homes, further complicating the housing market.
Coming home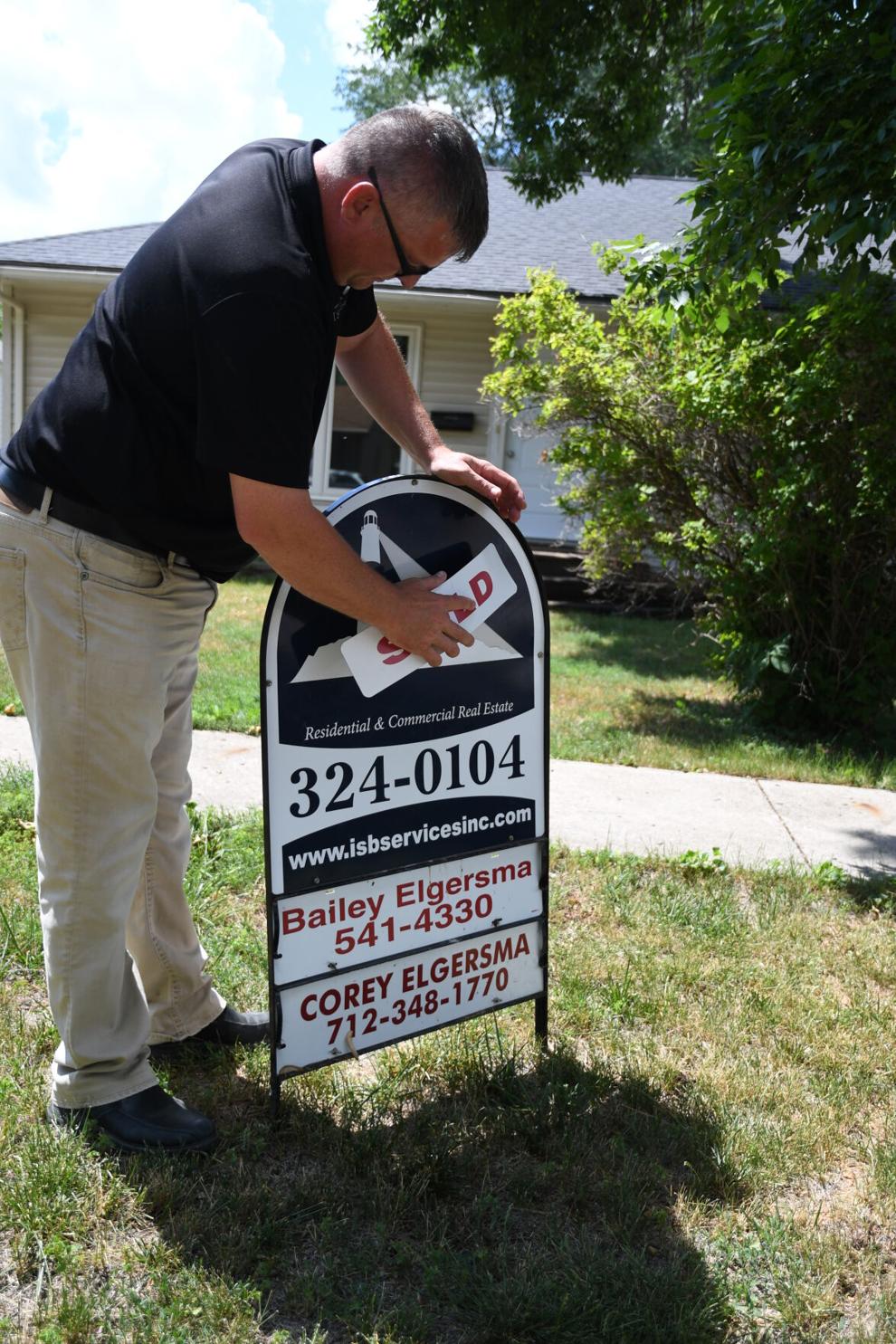 Housing, employment and public-health struggles have concocted a string of problems — each affecting each other and the rest of N'West Iowa.
Neppl said she is looking to weather through the perfect storm the best she can.
"It's hard right now. It's definitely a challenging time for housing," she said. "We all want to grow, so it's just about trying to figure out the strategies to find some solutions."
As development director, she said she is happy that her businesses are growing, but she knows the home shortage is holding them back.
"Like I said, you don't get the full benefit without the ability to live in your communities," Neppl said.
Despite the pandemonium, Elgersma said he is optimistic that stability eventually will reemerge. At the moment, however, houses still will be gone in a day or two.
"It's a lot of different things. It's a lot of moving parts," the real estate agent said. "But right now, the stars are aligned and homes are hot."