DES MOINES—A Sioux County legislator is upset that a flag that acknowledged transgender people flew over the Iowa Capitol for a few minutes.
Iowa House District 4 Rep. Skyler Wheeler (R-Orange City) said allowing the flag to be flown above the Capitol in Des Moines was a symbol of a "rainbow jihad" effort in the state and nation.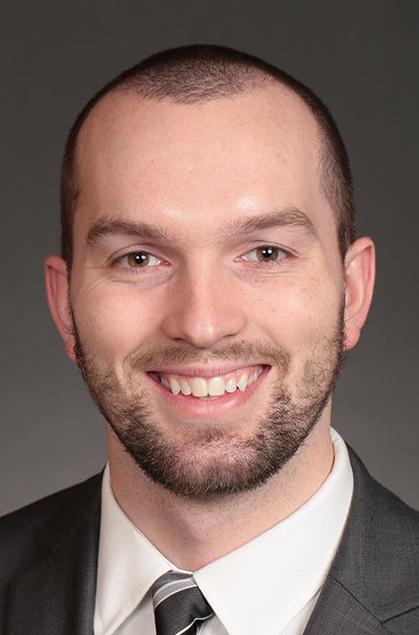 Rainbow images have become associated with gay rights. Jihad is the Islamic term for holy war.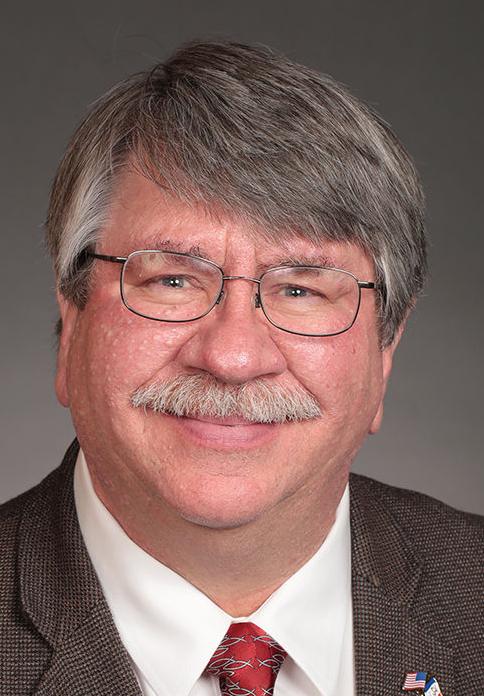 Wheeler and District 72 Rep. Dean Fisher (R-Montour) complained about the flag, which flew atop the Capitol for five minutes or less on Wednesday, Nov. 20, after a request from Iowa Safe Schools, a private organization that states on its website that it provides "comprehensive support, victim services, resources and events for LGBTQ and Allied youth."
The flag, which has light blue, pink and white stripes, was placed there at the request of Iowa Safe Schools in honor of Transgender Day of Remembrance, which commemorates transgender people who died due to anti-transgender actions or statements. Des Moines-based T-shirt shop RAYGUN started selling shirts that read "Rainbow Jihad" done in the same colorway as the transgender flag as a response to Wheeler's comments.
Wheeler said he objects to the fact rules were broken to place the flag above the Capitol.
"Only three flags are to be flown over the state capitol. Those are the U.S., Iowa and POW-MIA flags," he said Tuesday. "Not the International Transgender Rainbow Flag. Not the Christian flag. Not the Soviet flag. Nothing besides those three."
That is correct, according to the Iowa Department of Administrative Services, which is in charge of flying flags over the Capitol.
Wheeler said Iowa Safe Schools went around the rules and that should be noted and prevented in the future.
"The U.S. flag covers everyone who dies in our country, regardless of their skin color, religion, gender, political ideology, etcetera," he said. "Why did Iowa Safe Schools find it so necessary to fly a flag of division? This was against the rules, this was an egregious act of political aggression, and this shows that the rainbow jihad is hellbent on forcing their agenda on Iowans who disagree with them."
Rules not followed
Iowa Department of Administrative Services spokeswoman Tami Wiencek said its regulations were not followed.
"After a review of what happened, two department of administrative services employees did not follow the process in place," Wiencek said. "We are reminding all our employees about the existing procedure so this will never happen again."
She said the department's website instructs the public to contact customer service to request a flag they own to be flown over the Capitol building. When someone makes that request, instructions are sent to them, including the list of the three approved flags.
The question is, why was flag flown to mark Transgender Day of Remembrance, which is held during Transgender Awareness Week? No one wants to explain how it happened or how rules were ignored.
Transgender Day of Remembering was first observed in 1999 to honor the memory of Rita Hester of Massachusetts, who was killed in 1998. The issue of bullying or being insensitive to transgender people is a serious matter, Nate Monson, executive director of Iowa Safe Schools, told Iowa Starting Line.
He repeatedly declined to respond to questions from The REVIEW, instead referring a reporter to statements made to national media, primarily gay advocacy outlets but also The Daily Caller, a conservative website.
Monson said Wheeler and Fisher should seek other lines of work. He also commented on it on his Twitter feed but said he would not respond to REVIEW questions.
Transgender safety has been an issue in Iowa.
Kedarie Johnson, a 16-year-old high school student from Burlington in southeast Iowa, who was born male but sometimes dressed as a female and was considered gender-fluid, was kidnapped, tortured and murdered in 2016. Two men, Jared N. Purham and Jorge Sanders-Galvez, were convicted of first-degree murder in the case, which drew the attention of then-U.S. attorney general Jeff Sessions, who sent a federal hate-crimes lawyer to Iowa to provide assistance.
Twenty-two transgender Americans have been killed this year, according to Monson. That is why the flag flew over the Capitol, he said in online interviews. Iowa was the first state to fly the banner above its statehouse, with California following suit a few hours later.
Legislation pondered
Wheeler, who is in his second term as a legislator, said he has not asked for a flag to be placed above the Capitol.
"I have never requested a flag to fly over the Capitol nor had it ever crossed my mind," he said. "It is wholly inappropriate to do so no matter what your beliefs are."
Wheeler said Iowa Safe Schools' response did not surprise him.
"They claim to be 'tolerant,' 'loving,' 'accepting,' but we know that is false. If you don't submit and embrace their radical agenda, then they wage war on you," he said. "I have received some of the nastiest and most disgusting comments I've ever received since I spoke out against this, and it shows that if you don't agree with them, then they will wage an unholy war on you."
Fisher said he may introduce legislation to alter the process to select flags to fly in that position of honor, limiting it to the American and Iowa flags and Wheeler said he supports that proposal.
"We, the Legislature, need to take action to ensure this does not happen again. Though DAS has a protocol on this, the Legislature governs that building, not the bureaucracy," Wheeler said. "The Legislature is elected by the people, the bureaucracy is not. We need to stick to the three flags that we allow to fly already, that represent every Iowan no matter what their religion, skin color, gender or political ideology is."