SIOUX CENTER—JD Boer, a 2012 graduate of Western Christian High School in Hull, is getting his first head coaching job.
The 26-year-old graduate Dordt College in Sioux Center was hired as the next boys basketball coach at traditional Iowa power Pella Christian High School after Larry Hessing announced his retirement at the end of the school year.
After playing basketball at Dordt and graduating in 2016, Boer was the freshman coach at Valley Christian in Chandler, AZ, for two years. He spent the next two years as a graduate assistant at Dordt under head coach Brian Van Haaften. Boer looks forward to being a head coach.
"You get a great opportunity to lead young men and you get a chance to try some things out," Boer said. "You get a chance to learn on the job a little bit, so I'm excited about that. Obviously, doing it in a place that already has great tradition established is something that really excites me."
Hessing had spent 27 years coaching Pella Christian. The Eagles won state championships in boys basketball in 1990, '92 and '93. Pella Christian has played in 15 state tournaments. It lost in the first round of the Class 2A event this season.
Ironically, the Eagles lost to Western Christian in the 2017 state championship bout, although Boer had graduated five years earlier.
Boer, a Hull native, said he wanted to be a part of a winning program with big goals.
"I want to be in a place where winning is an expectation," he said. "But truthfully, beyond that, there's a tradition at Pella Christian developing good people in the program and using the game of basketball as a tool to build relationships. That's a legacy that I hope to carry on as well."
Boer said he likes that the Eagles are in the Little Hawkeye Conference.
"There are a lot of good programs in that conference and it's very competitive," he said. "That's something that I'm really looking forward to."
Boer's father, Jerry, was an assistant coach at Western Christian, so the younger Boer was frequently in the gym and around basketball. Coaching seemed like a natural fit.
"It's absolutely something I've always wanted to do," he said. "Basketball has always been a big part of my life. It was just a natural transition to becoming a coach. Honestly, I probably viewed myself as a coach long before my playing days were even over. I was always anticipating being a coach some day and I've been blessed with good opportunities to do that."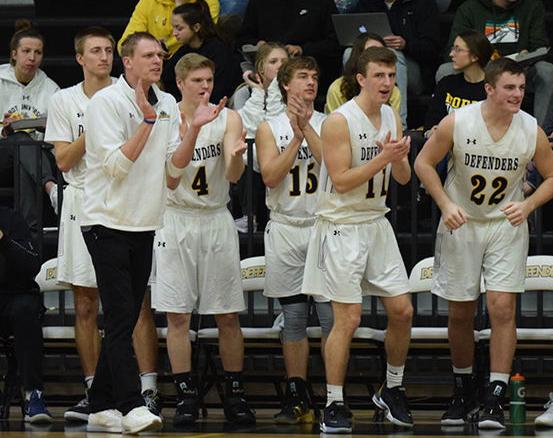 Boer said he could not have done this without the impact that Bill Harmsen, Jim Eekhoff, Ross Douma and Van Haaften had on him. Harmsen, the women's basketball coach at Dordt, was Boer's junior varsity coach at Western Christian. Eekhoff was Boer's head coach at Western Christian and Douma, the athletic director at Dordt, was Boer's head coach when he played at Dordt.
"I'm just so thankful for those guys and the impact that they've had on my life, the way that they have even helped me get this job and then more so just shaped me as a man and as a coach," he said. "I'm just tremendously fortunate and blessed to have those guys in my life."
Boer said the best piece of coaching advice he has learned or received over the years is from Van Haaften.
"It's just about relationships," Boer said. "At the end of the day, we're going to try to win. We're going to do everything we can to be successful, but just building those relationships and maintaining relationships with the young guys is ultimately what matters in the end. When you have that perspective that's how you keep longevity in coaching. That's how you stay in the game because you're putting so much value in those relationships."