HULL—Interest in the foreign exchange program keeps growing, so much so that Western Christian High School has added another travel destination for students wanting to go abroad.
For the past three academic years, six juniors and seniors at the private school in Hull could apply for a chance to visit the Netherlands for three weeks. In April, however, a separate group of five students will be visiting King's School in West Rand, South Africa.
Carey Van Donselaar, coordinator of Western Christian's foreign exchange program, said the school started its foreign exchange program in the 2017-18 academic year after partnering with Greijdanus College, located in Zwolle.
The Dutch school — which Van Donselaar explained is the equivalent of a U.S. high school — already had a foreign exchange program with other countries. The head of the school, however, wanted to expand the program into the United States.
"He was looking for schools, and one of the schools he stopped at was Western," Van Donselaar said.
"He spoke with our principal at the time about setting that up, and Western Christian decided that this would be a wonderful opportunity and decided to go ahead with it."
Six students from the eastern European country stay for three weeks with host families of Western Christian students from mid-October to November. Van Donselaar leads the programming for the students during their stay, which includes sitting in on classes at Western Christian as well participating in field trips.
"We've gone to Des Moines to see the Capitol. We take them out to Mount Rushmore so they can experience a national monument. We also talk a little bit about U.S. history and culture," she said. "They tend to be very fluent in English, so it's not like they need to learn English."
Then in March, Western Christian sends six of its students to experience the Netherlands in similar fashion: They also stay with host families of students enrolled at Greijdanus and are exposed to Dutch culture up close.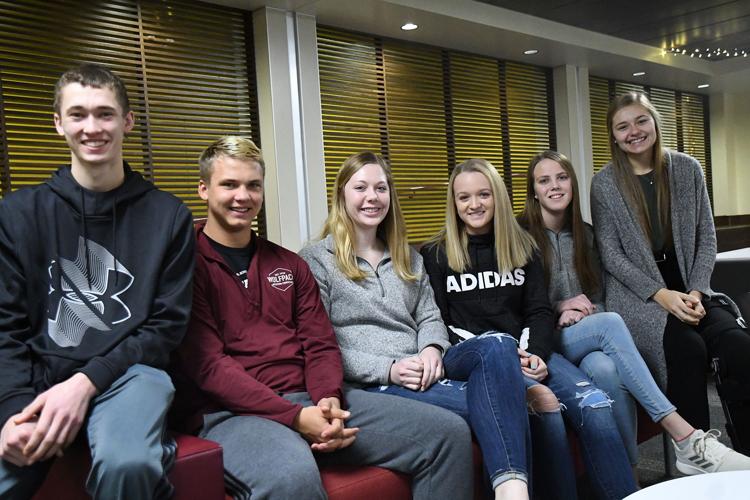 Van Donselaar said they occasionally sit in on classes and take day trips to Amsterdam — the country's capital — and even Germany, which borders the Netherlands to the east.
Details on the program in South Africa are still being worked out, but Van Donselaar said it will function much the same way for students as the Netherlands program.
"The goal, really, of the exchange is just to expose students to another culture, to get an appreciation for their history and what life is like for students in that country and just help expose students to the bigger, broader world," Van Donselaar said.
Western Christian's exchange program has attracted interest from students since its inception, and Van Donselaar said it has only become more popular in the years since.
"As we have sent students there and they come back with stories about what a positive experience they have, that tends to get other kids more excited and more kids become interested," she said.
To apply, students must submit a one-page essay explaining why they want to participate in the program. Van Donselaar and a committee then selects who they think would be best suited for the program, based on students' characters, grade-point averages, level of responsibility and maturity.