INWOOD—Calico Skies Vineyard and Winery near Inwood soon will be a gathering place for women in small business — or women with entrepreneurial dreams who have yet to take the leap.
The inaugural Woman to Woman Conference will take place 1-4 p.m. Sunday, Sept. 18, at the winery. The conference will give women a chance to hear from a lineup of speakers from across the region who have pursued their small-business ambitions and have found success. Attendees also will have plenty of opportunities to mingle, network with other small business owners and enjoy the wine and scenery on offer at the rural Inwood winery.
"We wanted to give women a space to come and be inspired and possibly even meet their new business bestie that's going to help them thrive and grow," said conference organizer Marissa Rehder. She intends the conference to be an annual event.
A certified life coach, Rehder is a small-business owner herself. Formerly a teacher at West Sioux High School in Hawarden, the 34-year-old left the teaching profession after experiencing burnout. Eventually, she found success in the world of entrepreneurs.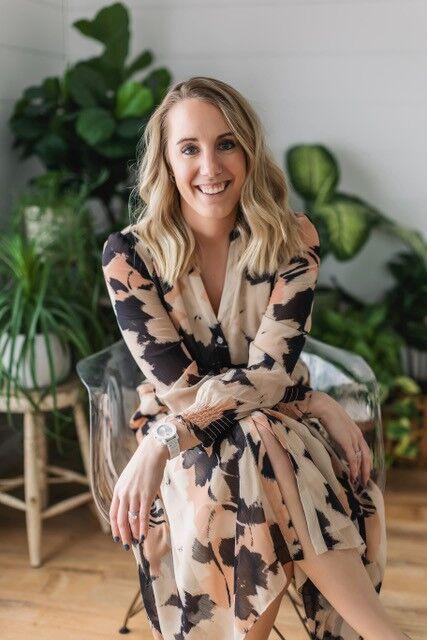 Through her life-coaching business, Rehder encourages women to pursue their ambitions, helping them to develop the tools they need to be successful.
"I started working with women, and it turned out that the women who were drawn to working with me were other small-business owners who had young families, and they just needed help managing it all," she said.
Rehder is a young mother, too, raising three girls, ages 3-7, with her husband, who runs a large farming operation in rural Hawarden.
Rehder has watched her business grow over the years, and along with a number of local clients, many others are scattered across the United States. Her clients often discover her business by word-of-mouth or by searching online.
A catalyst
Rehder hopes the Sept. 18 conference will be a catalyst for women in the region to start or grow their own businesses.
According to Rehder, many of the women she coaches find themselves stuck in the "dabbling" phase of their businesses. Uncertain whether or how to pursue their "life-changing dreams," their businesses remain mostly hobbies or side hustles.
"They have these big dreams, but they don't really have the confidence to go all out on them," Rehder said.
She knows what that's like.
Rehder credits her own "business bestie," Brittany Maassen, who owns Midwest Designs in Sheldon, with giving her the push she needed to realize her dream of organizing a conference.
During a conversation one day, Maassen was lamenting the lack of opportunities for women in small business to meet up, network and support one another.
"She said, 'I just wish we had something like they do in the bigger cities like Sioux Falls,'" Rehder said.
"So, we were like, 'Well, let's start it. Let's do it. Let's be those people. Let's create that space for other women," Rehder said.
Maassen held Rehder accountable to taking the steps to realize that vision. Rehder picked a date, she selected a venue and she started lining up speakers for the three-hour afternoon event.
This is not the first event Rehder has organized, but it's the biggest.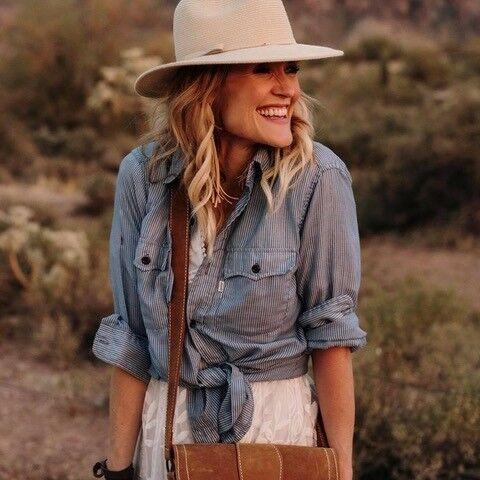 "We've held a couple smaller meetups — one in Moville, one in Le Mars — but I'd always wanted to do a conference," Rehder said.
Conference structure
The upcoming conference, instead of a casual meetup, will feature a lineup of speakers, a question-and-answer session to give conferencegoers a chance to pose their own questions and plenty of structured and unstructured time for connecting with other attendees.
Eight or nine regional vendors also will be present, and part way through the afternoon, there will be an intermission, when attendees can browse and shop the products on display.
"There will be time to have a glass of wine, snack, mingle a little bit," Rehder said.
She said connection is key for entrepreneurs, and she hopes the conference encourages new connections and strengthens old ones.
"It's a lonely space, being an entrepreneur. You start to doubt yourself," Rehder said. "What we've found is when you start to surround yourself with women in an event like this, it can be very encouraging and inspiring."
The lineup of speakers for the September conference includes:
Karla Santi, keynote speaker. This year, Santi was named the South Dakota Small Business Person of The Year by the Small Business Association. Santi started her web development company in 1997, and in 2005, her company merged with another firm to form Blend Interactive, a multimillion-dollar business with an international client base.
Rebekah Scott, owner of Rebekah Scott Designs, a South Dakota-based company that mostly employs women who work from home. The business specializes in "quality handmade purses and accessories that are both stylish and organized," according to its website.
Mariah Brunz, brand therapist and social media marketer in the greater Sioux Falls area. Brunz works predominantly with women who are mothers and small-business owners. According to Rehder, "She has six children herself, and she is going to talk about how she juggles it all, and what that looks like for her and for her business."
Kayla Raymond, owner of Rosie's Boutique in Rock Rapids. The boutique exclusively features products made by women in Haiti and is affiliated with the nonprofit organization Touch of Hope Haiti. Founded by Raymond to promote job creation in Haiti, Rosie's Boutique supports Haitian businesses that have "created cultures of empowerment, fair wages and equality," according to the Touch of Hope Haiti website.
Rehder rounds out the list of conference speakers, and she will share strategies for small-business owners and dreamers to pursue their goals while finding balance between their commitments as mothers and spouses and as business owners.
She hopes the conference creates a space where women can meet other women, network, share ideas and be inspired by the speakers who have made their small-business dreams a reality.
"A lot of times we have these big dreams, and we're like, 'Oh, maybe someday, when the timing is right,'" Rehder said. "We put these arbitrary deadlines on things. But the important thing is actually committing to it — and having the network of people in your life that hold you to it."
FOR MORE INFO:
Conference registration is available online at hello.marissarehder.com/conference. VIP tickets also are available for an additional charge, and along with priority seating, VIP attendees will receive a swag bag filled with items from women-owned small businesses in the region.