ROCK VALLEY—Foodies have a new spot to grab a quick bite when they have to eat fast but they want to eat well.
The Lunch House and Big Time Pizza, located on Main Street in Rock Valley, is serving up specialty pizzas and a variety of lunch items for the fast-moving community of about 3,750.
Owner Julee Hugie of Rock Valley said the town had a need for a restaurant like hers as it continues to grow. She opened the business on Aug. 9.
There are 20 items on the pizza menu, or customers can create their own. Customers can take a pie home to bake, or have it baked for them.
"We make all our pizzas here," Hugie said. "They are all our own recipes."
One of the most popular pizzas on the menu, the Tennessee pizza, is topped with spinach, chicken and tomatoes.
"That is just one kind of a unique pizza many people haven't had," Hugie said.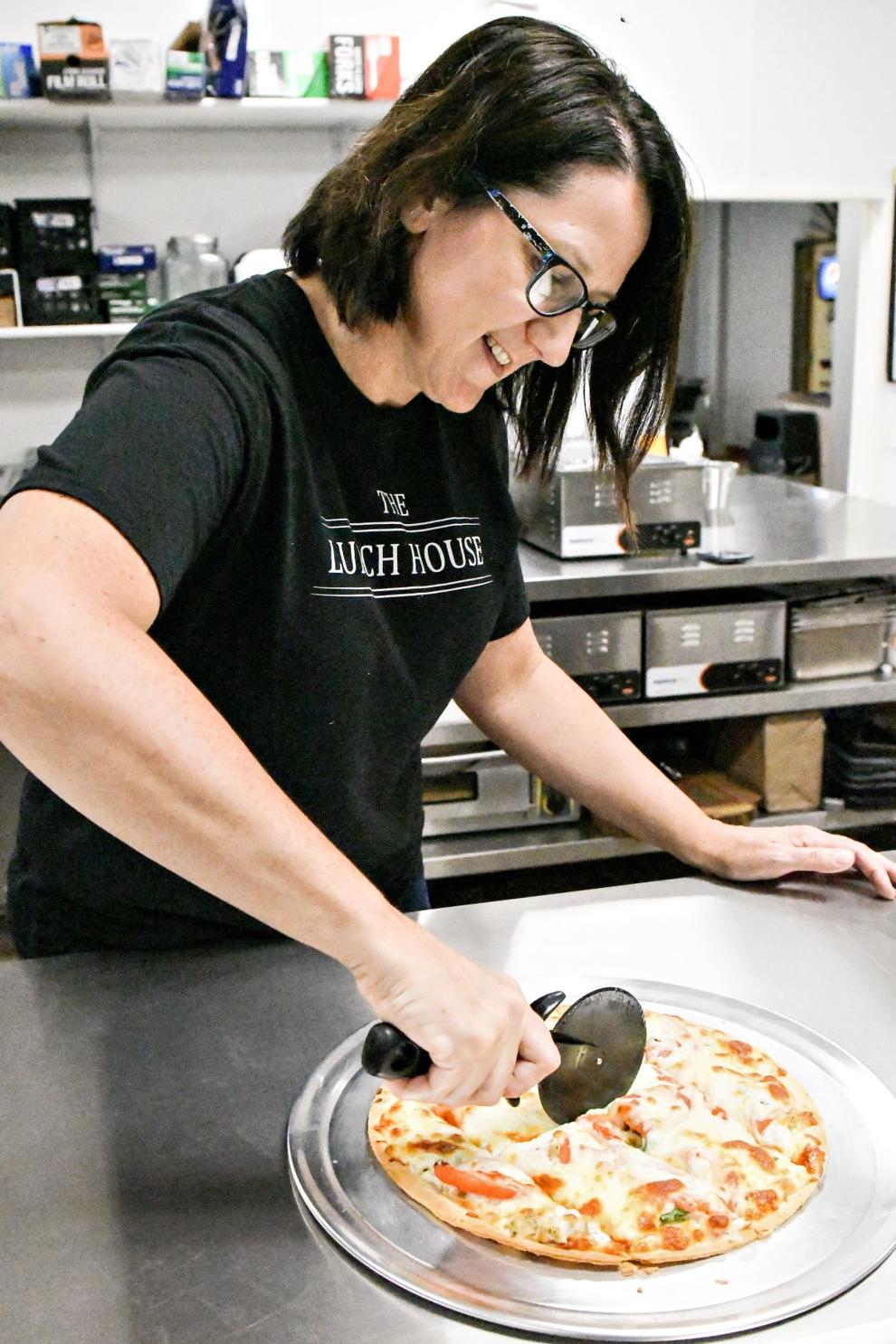 Pizzas are available anytime during business hours, 9 a.m.-6 p.m. Monday-Friday. Lunch items are served 11 a.m.-2 p.m. Monday-Friday. There are choices for lunch specials each day. Recent featured dishes include spinach artichoke chicken sandwiches, smoked brisket in an Angus burger and french dip sandwiches with au jus.
The lunch menu will continue to change throughout the year, Hugie said. She will listen to customer feedback and likely add new items accordingly.
"I've always been kind of a foodie," Hugie said. "Having a food business has been a dream of mine for a long time."
In addition to taking care of customers at the restaurant, The Lunch House and Big Time Pizza will offer catering. Hugie said there is an event center attached to the location.
Hugie also is offering Big Time Pizzas for fundraising campaigns.
"We're just trying to provide quality food in our vastly growing community," she said. "We have a vision to be recognized for excellence in whatever we do business in. That's what drives the quality of the food we have. The purpose is to provide good food fast in the heart of Rock Valley."