INWOOD—Randy Gacke is eager to help those with hurts, habits and hang-ups through a faith-based nonprofit organization he's establishing in Inwood.
The 63-year-old native to the Lyon County community is the director of The Healing Room, located at 315 S. Main St., which will provide free Christian counseling services and other resources to those in need.
The organization is set to officially launch Monday, April 19.
"I'm excited about it all, but the most important thing is we're trying to create a comfortable but safe environment for our clients and just to be able to help people in need," Gacke said.
The Healing Room also will offer a Celebrate Recovery program. Celebrate Recovery is a nationally known recovery program Pastor John Baker and his wife, Cheryl, started in 1991 at Saddleback Church in Lake Forest, CA.
The program is modeled off the 12-step program developed by Alcoholics Anonymous but incorporates biblical principles, including the eight Beatitudes from Jesus' Sermon on the Mount.
Gacke said the program is designed to help those dealing with addictions, emotional problems, divorce and other types of trauma.
"What we do is we get together, sing a few songs and then we introduce everybody. Then we start a little program. Step one, then just work our way down through the weeks," Gacke said.
"It's a support group, an accountability group, but it's all focused on the healing power of Jesus."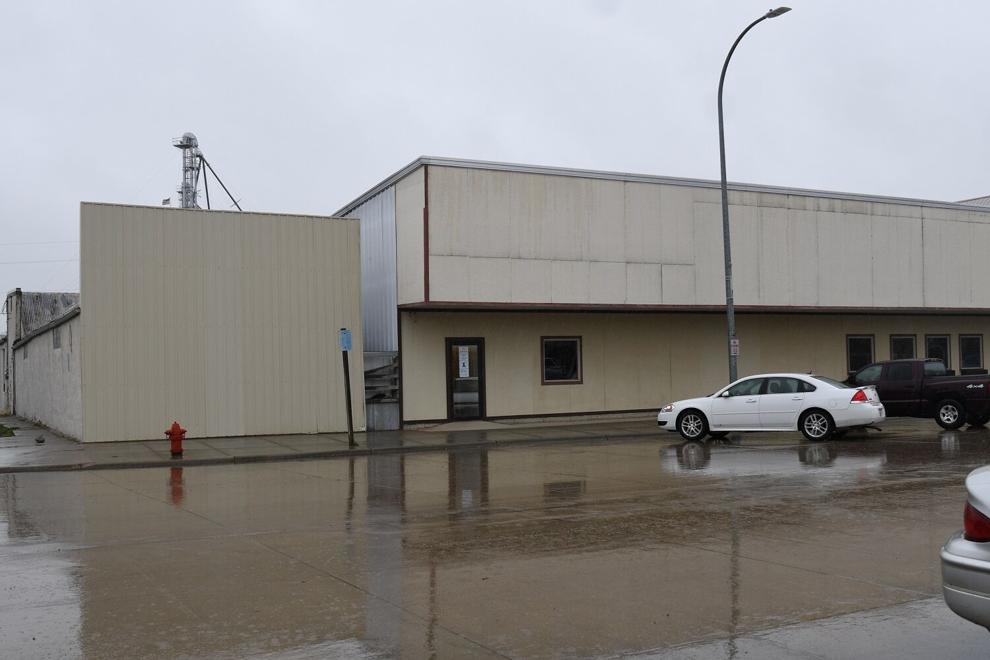 Gacke recalled his time working as a maintenance employee and later as a patient care technician at Keystone Treatment Center in Canton, SD, where he interacted with patients of all ages and backgrounds.
He worked there for about seven months last year in the adolescent unit of the facility and noted that many of the patients there came from single-family homes. He had to leave Keystone in July due to a back injury that required surgery, but he said the desire to help others stayed with him.
"I just kind of followed what God put on my heart, which is we need to start something to help these broken families and people with addictions on down the line," Gacke said.
He has his ministerial license and is finishing online classes to obtain his degree in Christian counseling.
Gacke began inquiring about starting an organization that would minister to people in need and learned pastors in and around Inwood previously tried to start a Celebrate Recovery but were not able to sustain it.
Earlier this year, Gacke found six people who were willing to make up the board of directors for The Healing Room, which also has received financial support and donations from area churches, businesses and individuals.
The Healing Room will work hand-in-hand with churches in the area, which will continue to support it financially. The organization also may partner with churches to provide youth services such as mentoring.
"It's really important that our churches get involved with these kids," Gacke said.
The Healing Room's building will include meeting spaces for Celebrate Recovery, a prayer room, an area with free literature people can take and an office for Gacke. It also will be the new home of Inwood's food pantry, which previously was at the city hall building.
"They have limited space there, so I talked with our city clerk, and she said yes, we could take it on. So we're going to make it bigger," Gacke said.
He noted Lyon County's poverty rate hovers close to 10 percent and that The Healing Room would seek to benefit low-income families as well.
Gacke said the burgeoning nonprofit has received positive feedback so far, even though he noted there are similar organizations in the area such as Attaining Truth Love and Self-Control (ATLAS) of Lyon County and Love in the Name of Christ organizations in Sioux County and Canton.
"I was told by a former pastor there's a lot of hurt and people in our neck of the woods, and I did talk to several counselors in Sioux Falls that said this is much needed," Gacke said. "There's a shortage of counselors, let alone Christian counselors."