SHELDON—The first step to improving mental health is building awareness, and Northwest Iowa Community College wants to make that mission more than just a boilerplate catchphrase.
The Sheldon institution is partnering with Seasons Center for Behavioral Health to lead free mental well-being training for NCC employees.
Kevin Miller is coordinating the event from the college's side. He has gone through similar classes before and said it helps him be a more responsive colleague and community member.
"I found it especially helpful as a person. Being there for people is important. I'm excited to bring this to NCC and see the benefits on staff," he said.
The training is done in two parts, one virtual and one in-person. After completing a two-hour module at their own pace, the 30 participants will meet for a six-hour workshop on Oct. 14. The semi-online learning was spurred by the coronavirus pandemic.
"Toward the beginning of COVID, we reached out to Seasons," Miller said. "We knew from the outset, it was going to be a problem. Even without COVID, mental awareness is such an important issue."
The idea of "awareness" is a well-worn term in advocacy initiatives, but the coordinator said it encapsulates the goal of what the training works to accomplish. Have the presence of mind and wherewithal to notice and react to issues is key.
"It's like a cough," Miller said. "If you can't get over your cough, you go to the doctor and get treatment before it become something like pneumonia. This is catching mental health symptoms before they grow into a full-blown crisis."
Seasons prevention and education coordinator Taylor Prather made a similar comparison. She said social consciousness leads to better outcomes for communities and individuals.
"There's the mental health ac­­ceptability. Just talking about it helps reduce the stigma. Mental health isn't just for people who are struggling; it's for everyone. Everyone has mental health," Prather said. "It's about changing the perspective about it and making it more socially acceptable to get help when you need it. I think the stigma has lessened in recent years, but it still needs work."
There is a range of symptoms and illnesses that fall under the wide umbrella of mental health. The Seasons training zooms into some of the most common troubles including anxiety and depression.
Miller said he social aspect, just getting the topic out in the open, is critical in many rural areas such as N'West Iowa. Agricultural communities of­­ten are overlooked in terms of access to and acceptance of psychological help. The NCC leader hopes that this workshop will help nudge the college in the right direction as a regional cornerstone.
"Mental health has been a trending thing," he said. "Especially in northwest Iowa, we might not be as transparent about it, but graciously, we're becoming more transparent."
Prather agreed. It's often un­­comfortable or embarrassing to admit a problem to oneself, let alone anyone else, and she said these small-scale trainings increase mindfulness.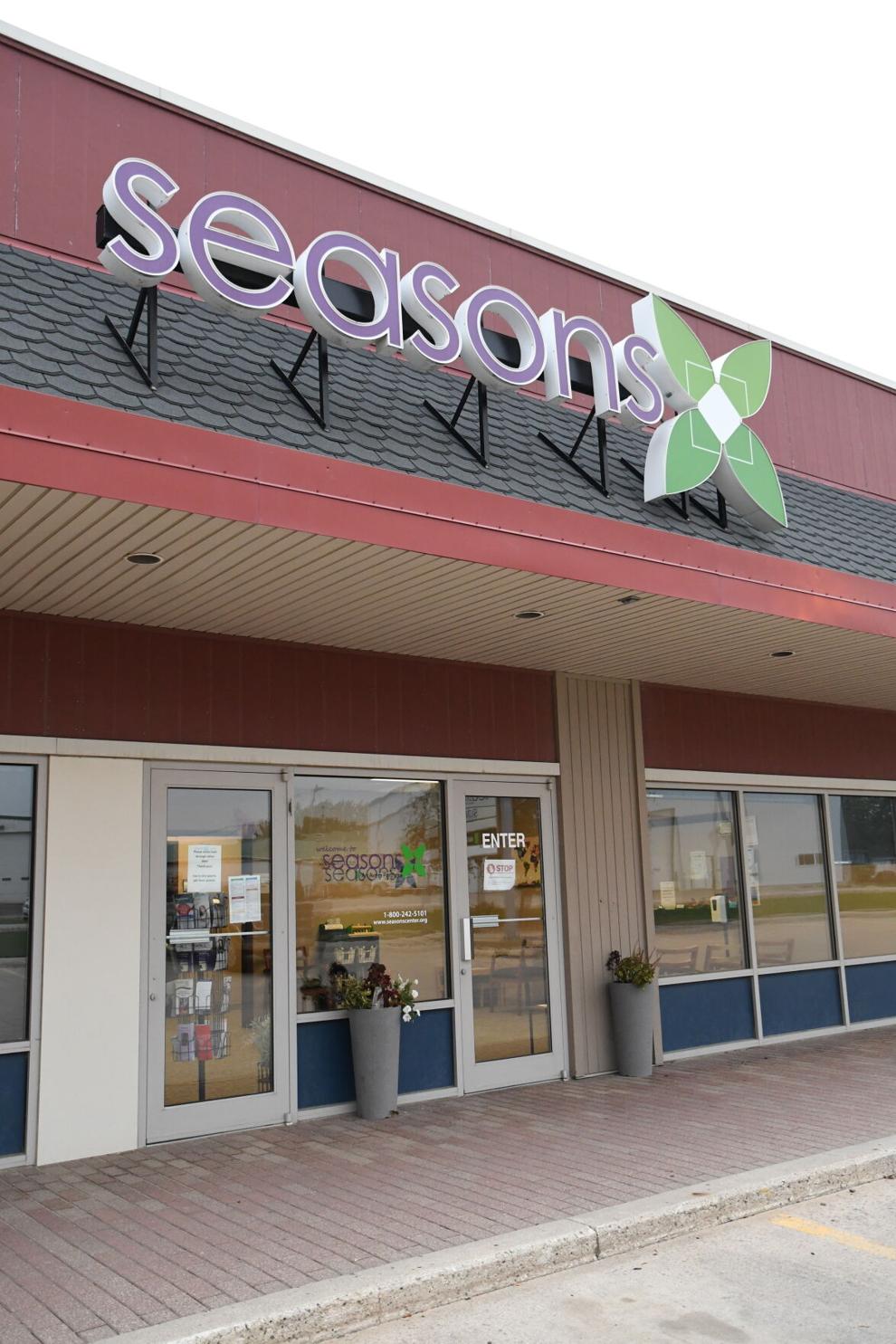 Seasons has led several workplace workshops in and around Sheldon. With its main office in Spencer, Seasons practices what it calls a "person-centered approach" to caring for its clients. The center has been in operation since 1959.
"We like to partner with anyone who's interested. It reduces the stigma and helps the community," Prather said. "By working with places like NCC, we're able to break that barrier."
No one is immune to psychological or emotional struggles, the expert said, and everyone should have a basic tool kit for themselves and loved ones. That baseline message is reflected in the official title of the training: "Mental Health First Aid."
"Just like CPR and first aid, the more people we have who know how to intervene, the more people who could help someone who needs it," Prather said.
The program itself is similar to physical health courses and — just like those lessons — Mental Health First Aid stresses memorable tactics and orders of operations. Prather said it is not about deluging participants with jargon and acronyms, but equipping them with pragmatic skills.
"It really walks through what these diagnoses look like, how people are feeling. It's interactive. People lead with concrete steps to help others," she said.
There is one key acronym, however: ALGEE. It stands for assess, listen, give and encourage — twice. If there is a stigma to overcome, Prather said, it won't go away with disinterest or derision.
The final step is encouraging self-help. It's not a list of yuppie productivity trips, Prather said, it is about coming back to the theme of awareness.
Miller said his vision for self-help will get NCC on board with regular check-ins. The campus culture improves if more people are more intentional, he said, and the community college wants to see that atmosphere of awareness pollinate throughout N'West Iowa.
"It's not just 'Oh, they look stressed' or 'They look sad," he said. "It's about giving people the skills of what they can do to help others and help themselves."