SHELDON—Tasty Tuesdays ended with smiles and full stomach with its last food truck of the summer session on July 13.
The food truck program at Northwest Iowa Community College brought five vendors to Sheldon during the six-week semester. McCreary's Food Truck and Concessions closed out the lineup.
The popular mobile restaurant program was organized by NCC's Northwest Iowa Lifelong Learning and Recreation Center.
"They were really well-received by the community members, by our faculty, by our staff and by our students," said LLRC director Greta Giese. "We were really pleased with the turnout, and every vendor I spoke with after the event — they were really happy with the number of people they served."
She said the college first experimented with food trucks a few years ago, but had to put them on hiatus because of COVID-19 last year. Having the voracious vehicles back on campus was a highlight of NCC's summer session.
"We have a smaller group of students on campus in the summer, and because it's a smaller group, sometimes they feel they don't have as many fun activities to do," Giese said. "Our student activities coordinator Jenna Schouten is amazing at finding new ideas and new activities to bring to them, no matter the time of year."
The food trucks rolled into town on Tuesdays. The day was picked because it is normally a quiet day for classes and other college events as well as being a typically slow business day for food services. The vendors that participated in Tasty Tuesdays were:
Big Acai from Okoboji on June 1.
McCreary's Food Truck and Concession from Spencer on June 8 and July 13.
Rudy M. Navarrete's Tex-Mexican Catering from Sioux Falls, SD, on June 22.
Brady's Pub from Sheldon on June 29
Girl'd Cheese from Milford on July 6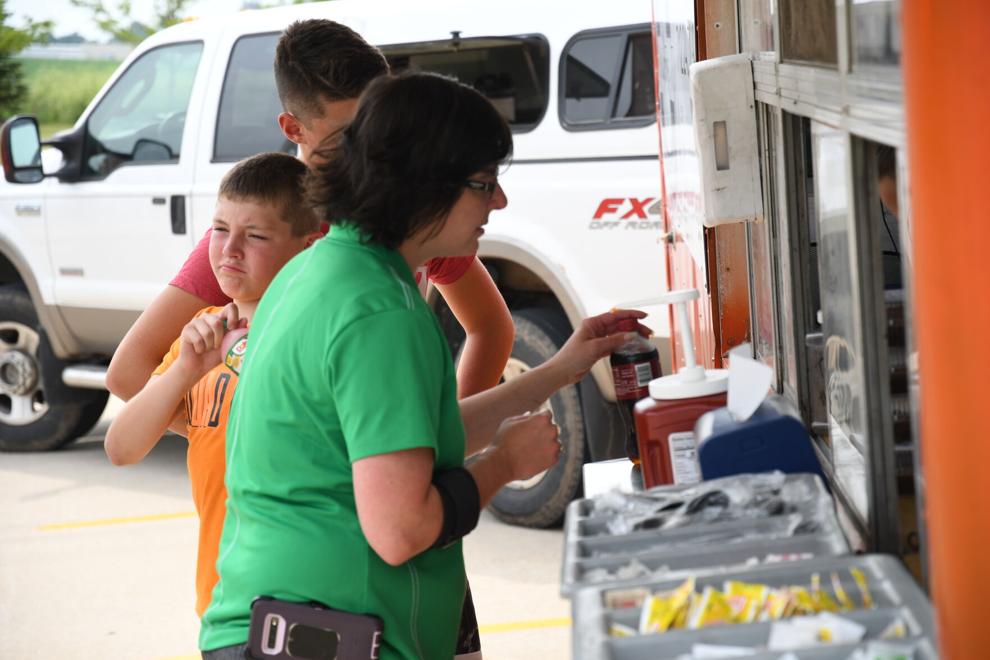 Tasty Tuesdays were open to the public and the truck set up shop in the LLRC's parking lot. Giese said it was nice to have the community around to see the new construction going up at the school.
"NCC is changing in really big ways with our building projects," she said. "So when people came out to campus to check out the food trucks and all of the vendors that hosted, they could really check out some of the progress going on here."
Giese added that she was proud to help bring a change of pace to the week in Sheldon.
"It started just as a fun thing to break up the summer semester, and we found that community members were pumped to have something just a little different for their lunch hour," she said.
With the success of previous ventures and the all-out hits this summer, the LLRC director said she wants to have mobile meals back at NCC in the future.
"The group of co-workers that helped me coordinate this are already talking about getting things set up for next year," Giese said. "We're pumped to keep it going."