ROCK RAPIDS—Heritage Days raked in more than $5,400 on Wednesday with its annual taco-and-pie fundraiser.
The Rock Rapids summer festival was canceled in 2020, but the triumphant return attracted about 250 community members for a night of food and fun.
Chamber of Commerce director Angie Jager, who organized the event, said she was happy so many people came after more than 12 months of minimal gatherings.
"It's exciting. I'm glad we can start getting out again and back to normal," Jager said. "After a year of staying home and doing nothing, I know that I'm ready to get back out and regular things again."
The hearty bottom line reflects the generous nature of the town, she said. The base admission at the door was $7 for a taco plate, but many gave more for an average donation of more than triple the basic price.
"People come out to support our fundraisers here. They really do," the chamber director said.
The biggest chunk of cash came from the pie-and-cake auction. Twenty-one desserts were donated by community members, bringing in $3,355 total. The highest earner of the night was a white chocolate blackberry cake baked by Kendall Kumba, which garnered $270.
Keith Elbers of Hills, MN, served as auctioneer. An experienced bidmaster, he kept the sales lively throughout.
"It helps to have a real auctioneer," Jager said of Elbers, who met through mutual friends.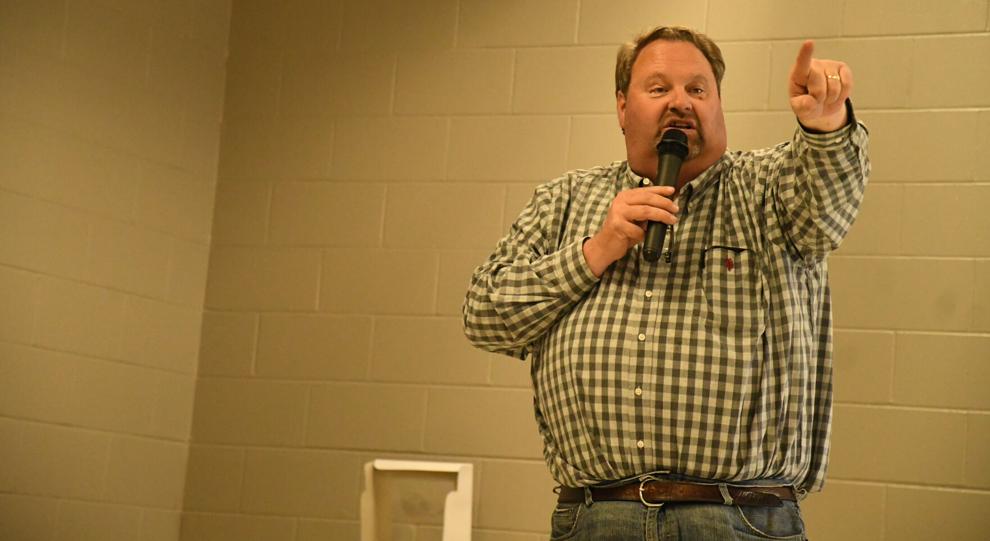 Bingo was a new addition to this year's fundraiser. The lottery game was successful at some other recent city events, including the Knights of Columbus fish fry during Lent, so the chamber decided to try it at Wednesday's gathering.
"We've always done tacos and pies," Jager said. "But bingo seems to have made a comeback so we're giving it a shot."
Ten rounds were played with 10 cards being sold for $10. After purchasing the prizes, the game netted about $375 for Heritage Days.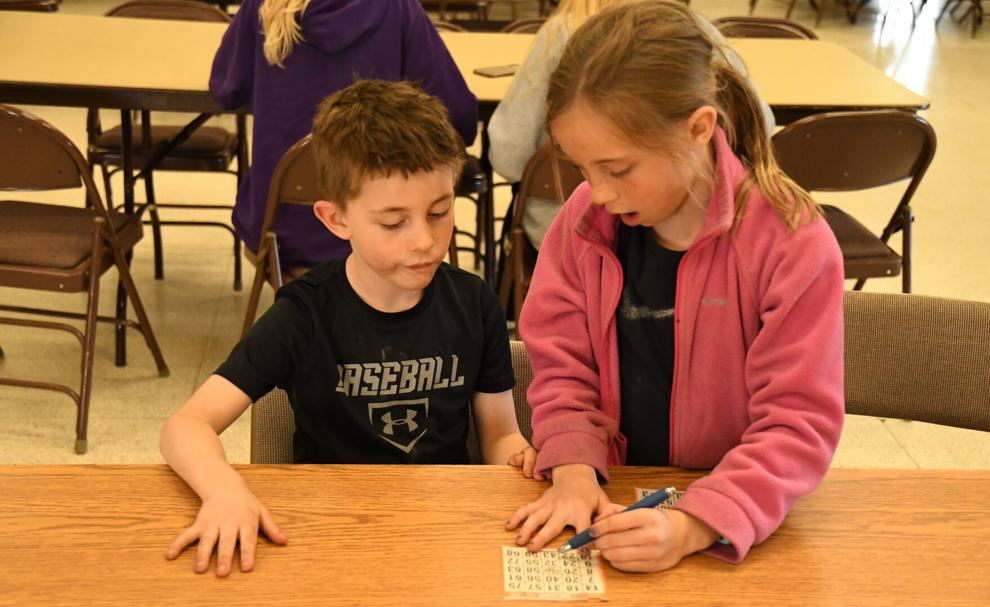 Sheri's Kitchen & Catering provided the taco foodstuffs for the fundraiser and the dinner line was staffed by volunteers — one of which was particularly notable.
Dan Kruse earned the honor of Rock Rapids Citizen of the Year midway through the night's festivities.
A perpetual community helper, Kruse has served the city and Central Lyon School District in a vast range of roles since moving to town in 1986 including his first job as gym teacher, then the K-8 principal and his present post as the district activities director.
"A big part of it is being in the school system," he said. "Volunteering just came with the job."
The humble humanitarian was jointly selected by the chamber and Heritage Days committee.
"It's very rewarding to be chosen," Kruse said. "There's lots of people they could have picked, but I do appreciate the recognition."