SUTHERLAND—The long weekend hails the Labor Day Celebration in Sutherland and organizers are set for a jam-packed schedule.
The Church of Christ has long helped lead the perennial party. Pastor John Erickson is hoping for a full-force festival after last year was dampened by COVID-19.
"Even last year, we had really good numbers at our event," Erickson said. "But it is fuller. There's more stuff going on."
On the congregation's docket is the 5K run/walk this morning (Saturday, Sept. 4) and the pancake breakfast on Labor Day morning. The breakfast will benefit Noah's Day Care, which is run by the Church of Christ and is undergoing an expansion into the old Masonic Building and neighboring empty lot.
The church also is bringing the Larry DeLawder Family for three shows, one each day of the celebration. Larry DeLawder is a West Virginia-based entertainer known for his Barney Fife impersonation. The boisterous albeit bumbling deputy — portrayed by the late Don Knotts in "The Andy Griffith Show" — will perform in the city park. Other DeLawder family members — wife, Sara, and daughters, Hannah and Faith — are part of the act.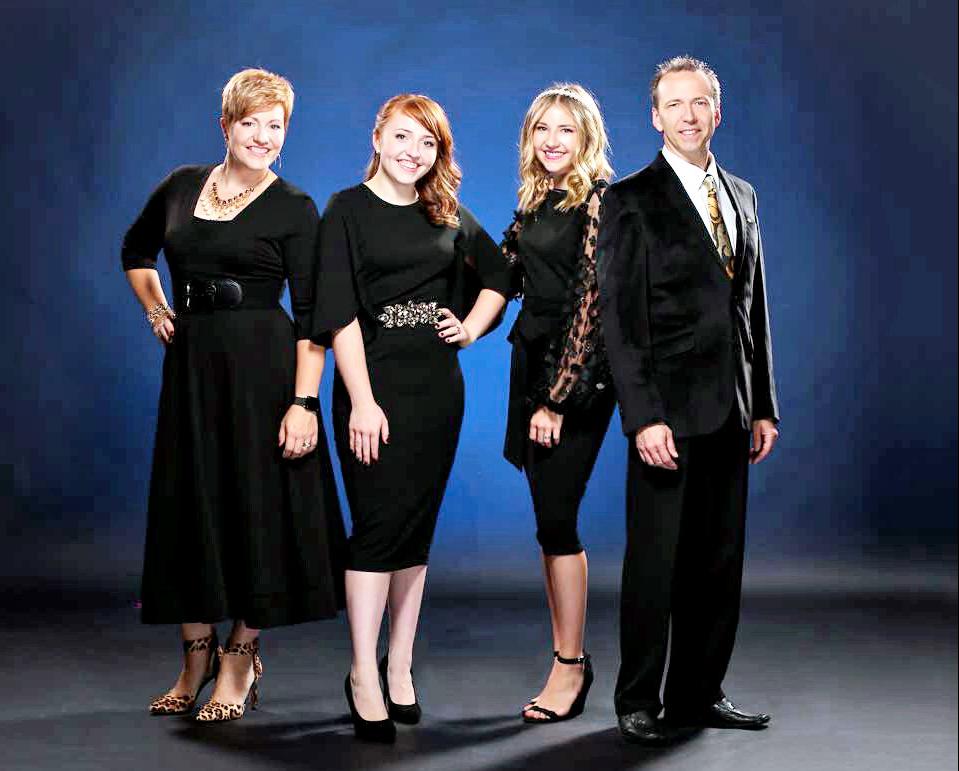 Erickson said the actor suits Sutherland well, sharing the spirit of Mayberry with a town of about 630.
"We had him last year and it was a lot of fun," Erickson said. "Folks really enjoyed him. He's very funny and they're a very talented family."
One thing that will not be returning to the Labor Day Celebration are the bounce houses, a last-minute change in the event itinerary.
Erickson said "insurance snafus" made it impossible to include them in an updated policy. While disappointed, he said, there still will be plenty for kids to enjoy including a foam bubble machine, which is replacing the inflatables, as well as carnival games and horse rides.
Also, because the bounce house rental is no longer on the books, children's activities will be free. Event organizers including Erickson had planned on levying an entry fee for the park festivities, so the cost is back to zero for young families.
"It'll be a great weekend," the pastor said. "We're really excited to have people who grew up here come back home and people from the surrounding communities to come celebrate with us. It's going to be a great time."
The Willoway Complex is another organization that's heavily involved in the Sutherland shindig.
The senior apartments and living center will put on a pair of fundraiser meals. The Sept. 4 evening $6 supper will feature hamburgers, hot dogs and sweet corn. The Sept. 6 midday meal will serve breakfast burritos for $3 and rice bowls for $5.
Willoway director Mark Cody said the burritos have been popular at previous charity events and he's proud of the homemade tortillas his team makes for them.
The meals will go toward improving the senior center's swimming area, which is in need of a new heater and dehumidifier. The original machine was installed by the Sutherland Ruritan Club in 1996.
"We've kept it running this long, but it finally gave out and there's no real fixing to it," Cody said.
A craft fair is new this year at the Willoway. Slated for most of Labor Day, the artisan exposition has at least 10 vendors lined up, Cody said, and will feature woodworking, knitting projects and other trinkets.
The director said the craft fair will provide a low-energy alternative for the Labor Day Celebration's more senior attendees.
"I wanted to do something else for people — say, 50 and above who don't have kids playing in the park — they can come here and look at crafts and see what we have for sale," he said.
Cody said it is shaping up to be a busy time for the Willoway and he is looking forward to the community to have a chance to come together.
"It's going to be a nice weekend," Cody said. "Not much rain and it's supposed to be cool, so I hope it's a nice weekend."
The National Weather Service forecast showed sunny skies in Sutherland with highs below 80 degrees for all three days of the long weekend. That mild weather can be appreciated by parade participants on Sept. 6.
There are no preregistrations for the march, but parade committee member Sharon Flinders estimated there will be around 75-100 entries, up from last year's total of about 60. She said she is "nearly certain" the 2020 dip was because of the pandemic and she is "expecting back-to-normal numbers" for this year.
The parade route will start on Waterman Street, go down Second Street, and turn onto Ash Street.
"I just hope everyone can be out and about like we've had in years past," Flinders said.
---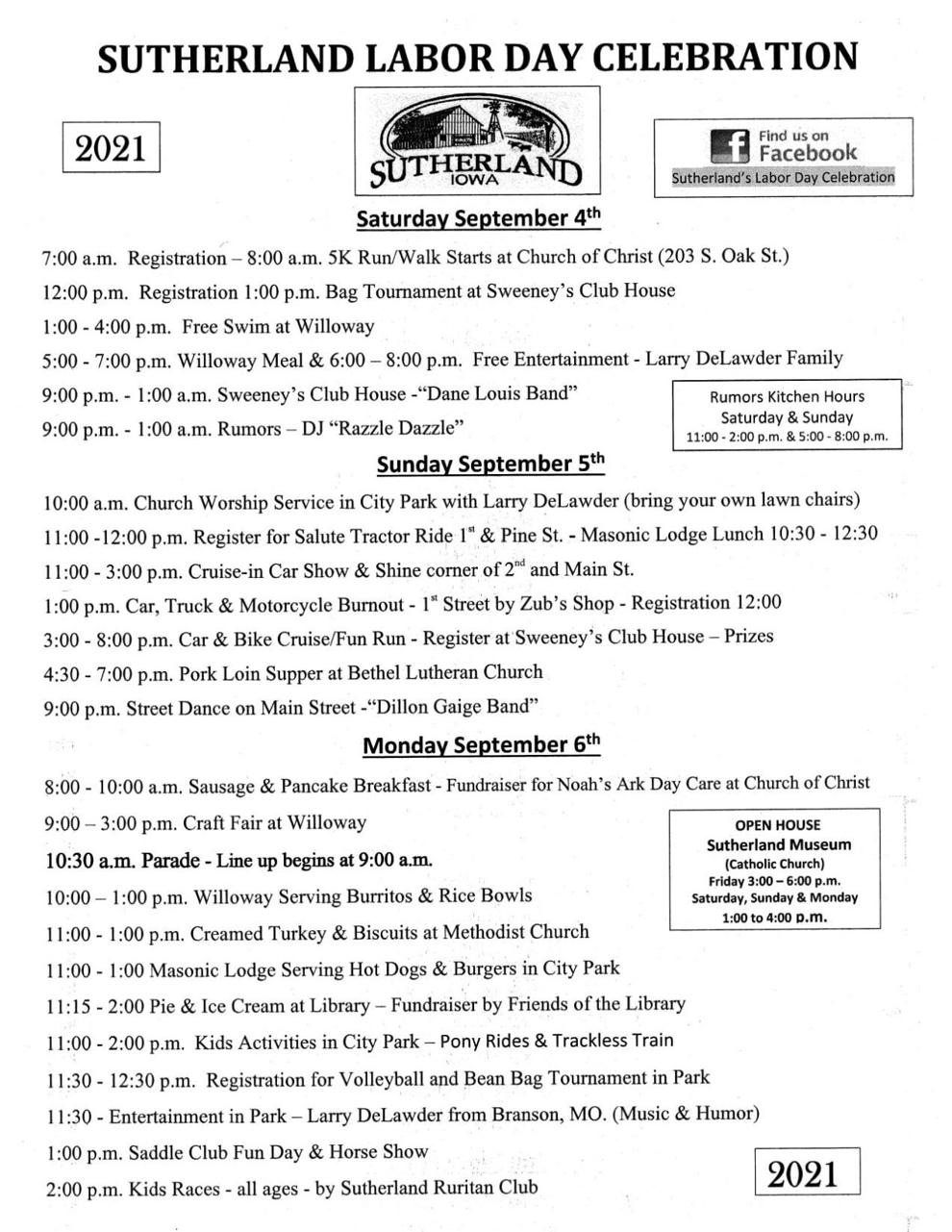 ---
This article first appeared in the Sept. 4, 2021, edition of The South O'Brien Sun.