SUTHERLAND—After more than half a year without a police officer, the city of Sutherland has a name for someone who could fill the position, but the long process is just getting underway.
Derek Nixon met city council members and attended their meeting Sept. 7. He is the first person to be named publicly as a potential replacement for former officer Jami Webster, who left the post in February.
"It's always what I wanted to do since I've been younger," Nixon said. "It's what I went to school for."
The 24-year-old is set to graduate in December with a bachelor's degree in law enforcement and human services from Grand View University in Des Moines. He has been finishing his degree remotely while working as a firefighter and county 911 dispatcher in his hometown of Cherokee.
But it's not just about stamping a new name on the Sutherland Police badge. Nixon and much of the city government apparatus have a long road ahead before he, or anyone, can repopulate the one-officer department.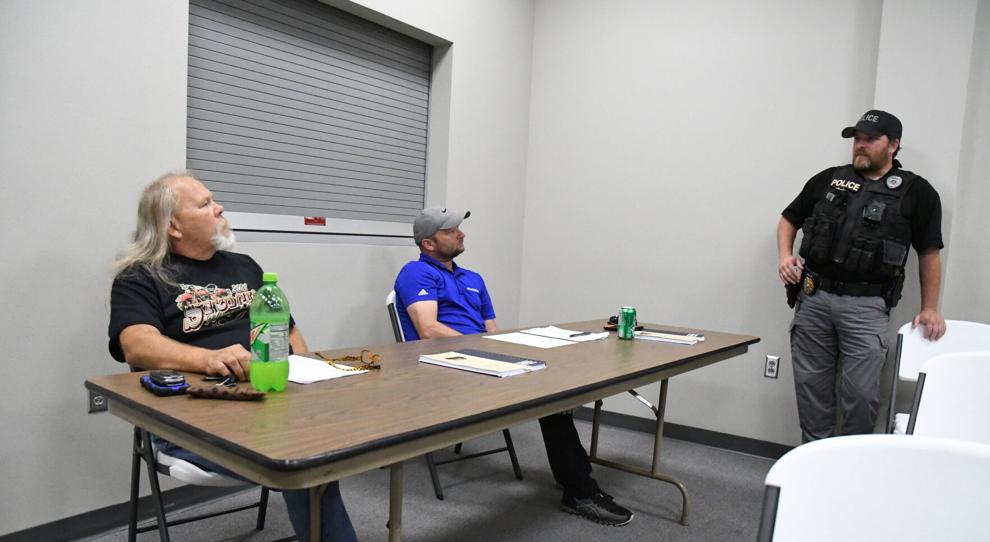 That's where Brian Flikeid comes in. He has been assisting the city — namely mayor Kay Gifford — in navigating the complicated process of hiring a new police officer. The chief of the Marcus and Aurelia departments, Flikeid takes a special interest in small-town law enforcement. He also helped police the city's Labor Day Celebration.
He accompanied Nixon at the meeting. Flikeid vouched for Nixon, but his primary purpose was to lay out the route ahead of having the city force back up and running.
"I will certainly give all the advice you can take; I'm outspoken." Flikeid told the council. "There's some bigger projects that, if you like, I can certainly get involved with helping with some of that stuff."
He explained that Sutherland's police equipment and procedures are out of date. The city already was a step behind regulatory standards before a slate of new federal reforms were enacted in response to protests over the murder of George Floyd in Minneapolis last year.
Flikeid said the rules around local departments are complex and advised that the city take this opportunity to do a complete review and overhaul of its policies. The idea was generally accepted by council members.
"There's quite a bit of stuff out there that is going to be hard for someone new into law enforcement. It's not something that can be tackled," Flikeid said. "You need policies, procedures — which is a requirement to become credentialed. That's a big process. You want those for several reasons. That's how we hold our officers accountable, that's one of our first lines of defense in a lawsuit situation, and the state's requiring we have it, the feds are requiring we have it. There's certain language we have to put in there. It's a process. It's a long process."
The importance of credentials is tied to funding, he said. President Joe Biden's administration has policies against granting funds to police who do not update their use of force and nondiscrimination policies. In addition, the city needs to have a robust set of guidelines and procedures in place for liability purposes. If there's a lawsuit involving the police department, Flikeid said, it's important to be up to code.
"It's one of those things where it's not a problem until it's a problem," he said.
For his time, Flikeid asked that he is not be paid more than whatever is the city's hourly rate for an officer. Since they are not paying anyone for police at the moment, council members also were receptive to that pitch. Flikeid added that the process will take a matter of weeks.
No official action was taken, but Gifford said that she is optimistic about the city's fraught police situation going forward, especially with the help of Flikeid.
"He's been invaluable for us," the mayor said. "Everybody we've interviewed, we've sent the paperwork to him, he's really stepped us. It's been quite a rare gift."
Gifford asked the council if there were any more questions. Member Chase Cox had one: "When do we get started?"
---
This article first appeared in the Sept. 18, 2021, issue of The South O'Brien Sun.
---