SUTHERLAND—Bogenrief Studios has shattered the ceiling of the glass industry at the national level.
The Sutherland business, located at 220 W. Southern St., creates stained glass for residential homes, churches, nursing homes and businesses.
Founder and owner Mark Bogenrief said it also does work on lamps, dome ceilings and almost anything one could imagine.
"You name it, we cover the whole gamut in the stained-glass business," the 70-year-old said.
The business was started by Mark and his wife, Jeanne, in the late 1970s in Seney. Jeanne died in May 2016 after a battle with cancer.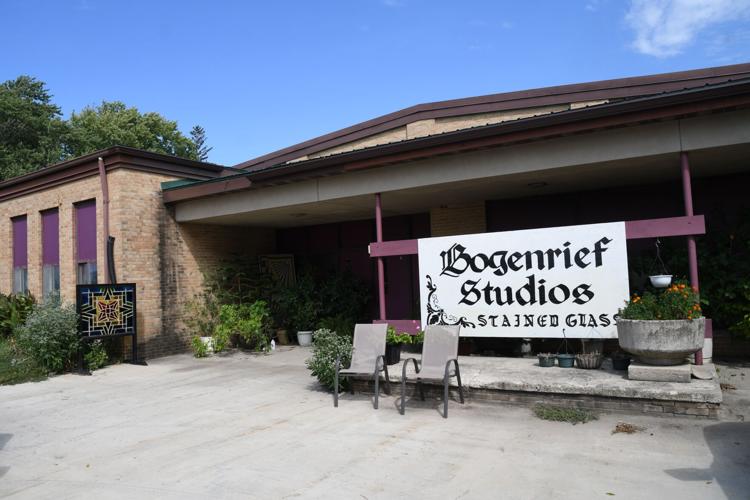 It was a work hiatus that started his glass-making career.
"In 1978, early on I was working at IBP meat-packing plant," Bogenrief said. "The wife and I both were. They went on strike and I didn't have anything to do, and my dad had an antique shop and my dad and my twin brother, Nick, were doing some glass work there, so I thought while the strike was on, I'm going to go make windows for the house and then go back to the packing plant.
"Well, I never got the window made for the house and never went back to the plant."
He said once he started, he found out it was what he wanted to do for the rest of his life.
"I truly enjoy it and I have enjoyed it," Bogenrief said. "My biggest passion is the actual making of the windows. The coordinating it, picking the colors, a lot of that. Once I'm done with that, I'm ready to go on to the next project because that's where my joy is, the creating of it."
The business started out of his house.
"We had one room set up and we basically eventually started living in one room and used the whole house for the business," Bogenrief said. "That's when we found a hardware store building in Merrill, Iowa, and moved operations there."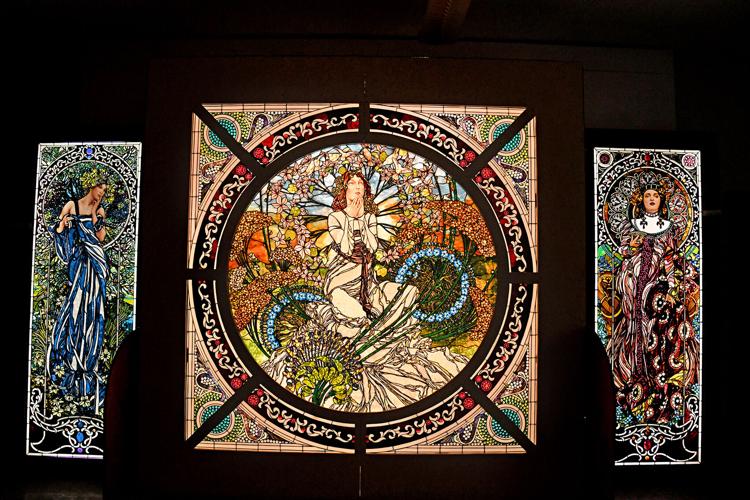 Bogenrief Studios moved to Sutherland 2004 and operates out of a former school building.
The space in the building was more than the one he had in Merrill and everything was on one floor.
He said the average project takes about 200-400 hours and he has had projects that have taken up to three years to do. His business is typically working on up to 10 projects per week.
The coronavirus pandemic has not been kind, however.
"It went way bad," Bogenrief said. "I laid people off, actually. Orders like your churches and your nursing homes and all of that just came to a screeching halt. Basically, it went to almost 40 projects that got shut down. Now, it's starting to come back pretty strong."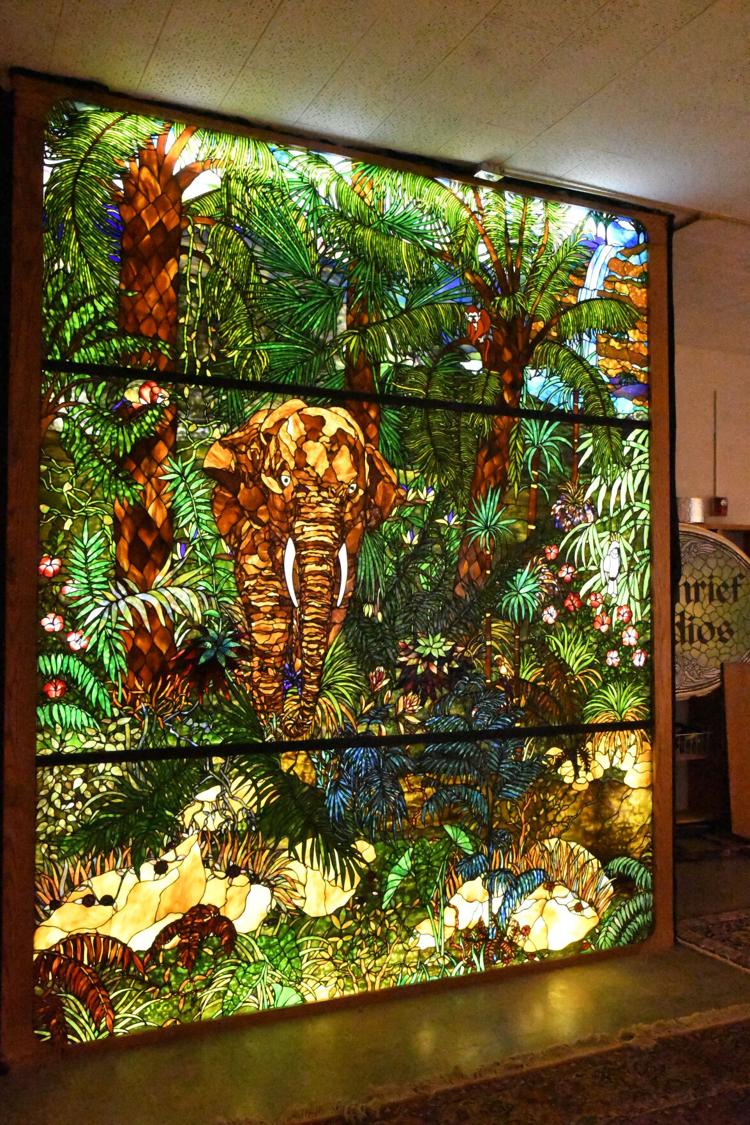 He has been able to bring back workers. He has six full-time employees and two part-time employees.
Due to the pandemic, business is still not running like it used to. Instead of customers being able to simply walk in, they have to call ahead and set up an appointment.
"We're still playing it fairly safe," Bogenrief said.
In addition to Bogenrief's business, his youngest son, Jesse, is the owner and manager of JJ Gaffers Glass in Des Moines.
"We wanted to be separate," he said. "He was under our name for a lot of years, and then when we did some shifting around a few years ago, he went on his own."
One aspect of his business that makes it stands out is the type of work Bogenrief does is truly one of a kind in N'West Iowa.
"We're pretty specialized," he said. "As a matter of fact, we're a pretty niche operation for the whole country. For decades, less than 5 percent of our business was within 400 miles. The major metropolitan areas, Chicago, Atlanta, all up and down the East Coast and a lot in Florida. We just finished up a project, an entryway and some doors for a home in Chicago. It was a 47,000-square-foot house and they put up a 25,000-square-foot addition on, and we've been making glass for them for almost 20 years."
Bogenrief Studios has received national recognition, such as being featured in an episode of "Destination Small Town" in 2019.
Bogenrief said it has been living in rural America that has been one of the primary reasons of his success.
"For me, I grew up in small town America, basically Hinton," he said. "So, my roots have been pretty close to this area and I've always enjoyed the small town, and that's why we are where we are."