SIBLEY—A third wave of federal coronavirus relief is on the way and the Sibley-Ocheyedan School District has some big ideas to bolster student literacy and schoolhouse air quality.
Superintendent James Craig said the two targets would do a lot to revamp the district's schools after more than a year of COVID-19 disruption.
"Speaking extremely broadly, the two things that we can spend the money on is learning loss due to school closure as a result of COVID and sanitation and cleaning measures to help continue to slow the spread of the virus," Craig said.
The determinant factor in a district's slice of the pie comes the Title I formula as set up in the Elementary and Secondary Education Act of 1965.
"It's partially based on enrollment, partially based on demonstrated need, partially based on how many teachers you need to address the concerns," the superintendent explained.
The upcoming tranche comes from the $1.9 billion American Rescue Plan signed by President Joe Biden in March.
Iowa districts are due to hear from the state how much they are receiving in the upcoming weeks. Sibley-Ocheyedan got $130,000 and $400,000 in two relief packages during the Donald Trump administration.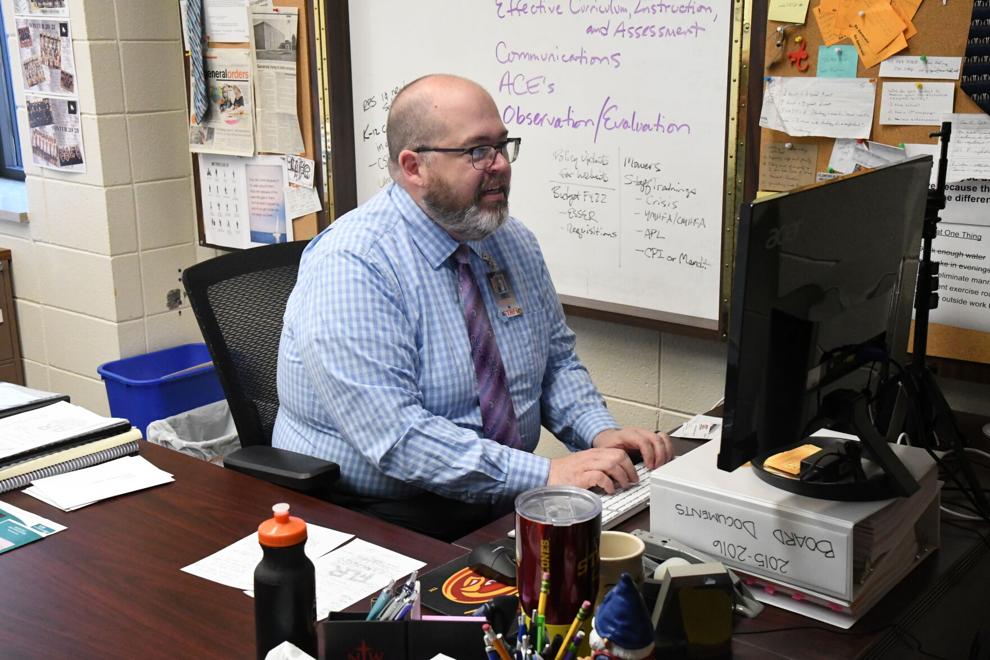 Even though he does not know the dollar amount yet, Craig said prioritizing literacy and air quality will benefit students in the short term, while the money is being spent, and long term afterward. There is a 27-month deadline to spend funding once it is paid out.
If there is enough money, the superintendent said he could ask the school board to hire more staffers to address Sibley-Ocheyedan's reading deficit, especially at the K-8 level. More scaled-back ideas include investing in updated curricula.
"If students are behind, that's one thing. If they're more behind, it's probably because they weren't here for nine weeks," Craig said. " We're going to direct as many resources as we can to make up that loss."
On the sanitation side, the district already has made strides with previous federal aid. It installed updated water fountains, a cleanly benefit Craig said will last beyond the pandemic. The schools also bought new custodial equipment.
Craig described the situation as "throwing around a lot of different ideas" until schools learn how much money they have available, but upgraded air filters and purifiers are the district's cynosure.
The superintendent noted state-level approval as a possible obstacle. For expenditures over $5,000, the Iowa Department of Education has to give the go-ahead.
"Obviously, we're not going to buy turkeys and jelly beans with it, but you have to make sure it's being spent for the right purpose," Craig said.
Whatever materializes from the funds, he said, the most important thing is ensuring students are served.
"Funds never go far enough. They can only be stretched so far," he said. "You have to pick and choose what you address. Those are the decisions you have to make. With this funding, even if it's just for a short window of time, we have a unique opportunity to provide specialized support that would not have been possible otherwise."